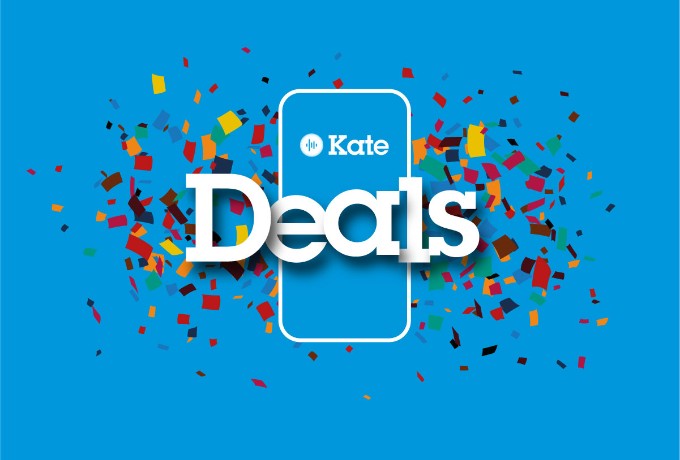 Kate Deals in KBC Mobile
You pay a small commission on the cashback amount paid into the customer's account.
Offer your own deals in KBC Mobile, our app that's used daily by over a million people.
Want to attract new customers or reward your loyal ones? Tell us what you want and we'll look after the rest.

Tap into the marketing expertise of KBC and avoid paying set-up fees or media costs.

If your deal isn't taken up, you don't pay anything.

What is Kate Deals?
Our customers can view and activate your deals in KBC Mobile. Once they activate them, they can earn cashback rewards.
They receive the cashback rewards on their account at the end of the month if they pay at your sales outlets or in your online store using a means of payment issued by KBC.

More info on Kate Deals
Kate Deals helps you easily reach a wider customer base. Tap into our large and ever-growing KBC Mobile user base to open up your business to a whole new world of potential customers and reward loyal existing ones.

You decide who you want to offer the deals to. For instance, if you want to target customers who haven't bought something in a while, our 'Deals' service lets you do just that.

There are no set-up fees or media costs for the 'Deals' service and hardly any paperwork. And that's not all. You also reap the benefits of the marketing expertise of KBC.

If someone goes for one of your deals, you pay a small commission on the cashback amount paid into the customer's account. If your deal isn't taken up, you don't pay anything.

You decide whether your deal is valid for purchases in-store, online or both. It's entirely up to you.

It's easy to track your active deals and we tell you how many clicks, activations and redeemed cashbacks you have every month. We also show you the total amount of cashback payouts made and the commission charged on them.

Good to know: you receive a monthly report if your deal was selected (tapped on) in KBC Mobile at least once that month. However, if it was selected but no-one redeemed it, we only show you figures for the number of clicks and activations.
'Cashback rewards are clearly proving to be popular among our customers,' says Paul. 'We've long known that people love getting discounts and we're always saying it in the shop when something's on offer. When there's an offer, customers get cash back if they pay with a KBC payment card. And now KBC is upgrading Kate Deals to allow businesses to publish their own deals. That's yet another step forward.'
Paul Declerck – Manager, Diema's boerenbrood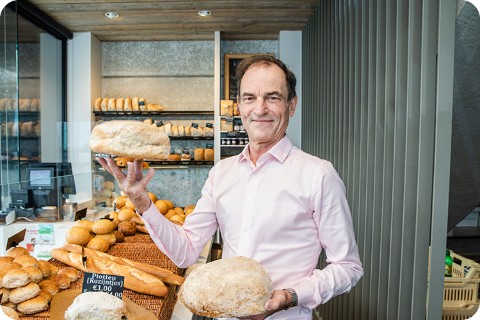 'Just because we're a well-established business doesn't mean to say that we like to sit back and do nothing,' smiles Bob De Waele. 'We like rewarding loyal customers just as much as we like welcoming new ones. That's why we started using Kate Deals at the end of 2019 to offer customers a 10% cashback reward. Since then, hundreds of customers have used this deal,' says Bob.
Bob De Waele – Manager, Slagerij Aula