How can you safely receive payments to your business during the coronavirus crisis?
That way there's no physical contact and your customers touch your payment terminal's keypad as little as possible.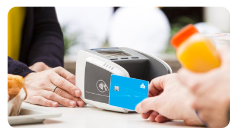 Ask your customers to hold their card close to the contactless payment symbol on your payment terminal for a few seconds (there's no need to touch it).
They don't need to enter their PIN for payments of 50 euros or less, so they don't have to touch any keys. However, they'll need to enter it if what they're buying costs over 50 euros.
The limit for contactless payments without a PIN has been temporarily raised to 50 euros due to the coronavirus crisis. If your customers make a number of consecutive, PINless contactless payments for more than 100 euros (for instance, 10 euros + 45 euros + 25 euros + 25 euros), they'll have to insert their card into the payment  terminal and enter their PIN to pay for the last purchase.

Can any customer pay by contactless?
Your customers can pay without touching a payment terminal if they have a debit or credit card with the contactless logo on it (four radio waves).
If it doesn't work, they may need to activate their card's contactless feature (they might have to contact their bank for this).
Don't have a payment terminal?
Apply for one easily now. Note that delivery may be delayed due to the current Covid-19 situation.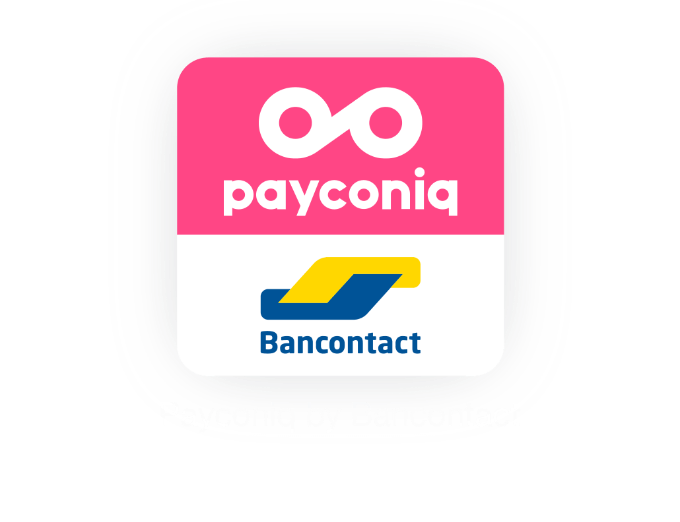 Your customers can pay you in a number of ways on their mobile phone by scanning a QR code or using several other methods.
2.1 QR code payments
You customers can pay you on their phone using our KBC Mobile app or the Payconiq by Bancontact app. Here's how it works:
• Display a QR code at your till where it can be easily seen
• Ask your customers to scan the QR code with their phone
• Get them to confirm payments by entering a PIN on their phone

Not yet offering your customers Payconiq as a way to pay? Apply for Payconiq now.
2.2 Other payment methods
Your customers can also pay you in other ways like the Google Pay app for Android phones. All they have to do is briefly hold their phone close to your payment terminal until their phone beeps or vibrates to confirm payment. Your terminal also tells them that they've paid.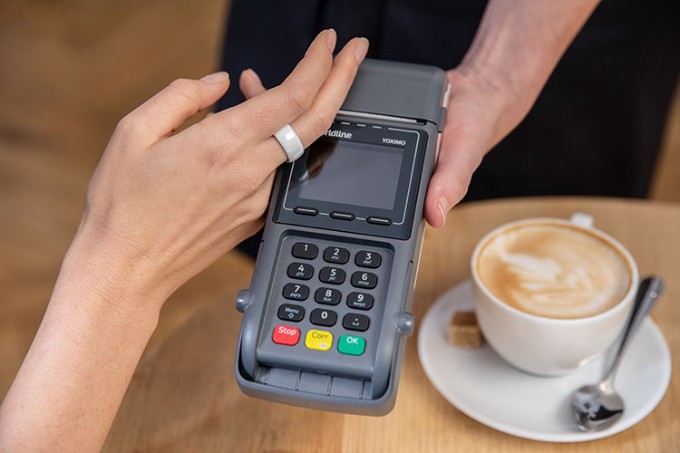 Some of your customers may want to avoid having to take out their phone or debit card, preferring to pay fast by contactless using a wearable device.
That could be a bracelet, ring, watch or key ring. They just have to hold it close to your payment terminal to pay by means of a chip built into their accessory that's linked to their KBC Debit Card.
Payments of up to 50 euros don't require your customers to enter their PIN. Larger amounts need to be confirmed by PIN, just like with contactless card payments.
Check whether your payment terminal can accept contactless payments, which most do. Wearables payments can be made at any Bancontact or Maestro terminal displaying the contactless logo.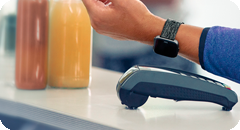 If your customers have a Garmin or Fitbit smartwatch, they just have to hold it close to the contactless reader on your payment terminal for a few seconds (there's no need to touch it) and enter their PIN to pay.

A few more tips
Display health & safety information at the entrance to your business, including these tips:
Stay at a safe distance from others (at least 1.5 metres)
Wash your hands regularly with soap and water for at least 20 seconds
Cover your nose and mouth when you cough or sneeze
Avoid touching your face while shopping
Touch only items you want to buy
Wipe down payment terminal keypads thoroughly with a disinfecting wipe (then bin it) before entering your PIN
Disinfect your phone's screen regularly
Shop online as much as possible
Stay at home to save lives
Many of the tips above apply to you and your business too. You should also:
Offer disinfectant wipes next to your payment terminal
Keep your counter and worktop as clear as possible to make it easier to clean
Remind visitors to your pharmacy of the most important hygiene measures (including washing hands, keeping a distance, coughing and sneezing hygiene, and staying indoors when symptoms occur).