Ken from Aurubis Belgium is enjoying his high-speed bike
'I feel a lot more lively when I arrive at work'
During the summer of 2019, KBC Bicycle Leasing issued its 10.000th bike lease to Ken Geeraerts, who works at Aurubis Belgium in Olen. The company is focused on copper recycling and the manufacture of specialty copper products. We talked to Ken about his experience over the past few months.
When Aurubis presented the option of leasing a bike through KBC Autolease, he wasn't one of the early adopters. But it didn't take long for the positive experience of his colleagues to get him pedalling too.
The ideal bike for my commute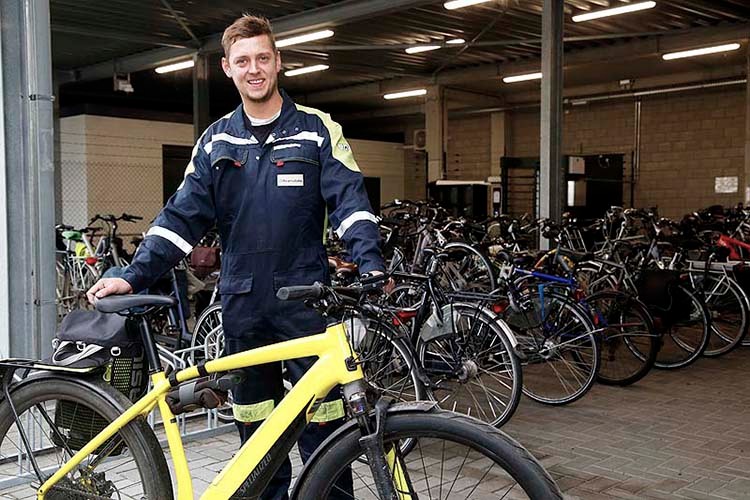 Ken lives in Scherpenheuvel-Zichem, a hilly region in Flemish Brabant, about 25 km from Olen. 'I always used to commute by car. Nowadays I cycle too. I opted for a high-speed bike, which really lends itself to my daily commute. It takes me 50 minutes to do the 25 km, compared to about half an hour by car. But the drive time can vary quite a lot', he admits. 'Which form of transport I choose mainly depends on the weather. Even so, now that autumn is here I've decided to get myself some proper rainwear.'
Ken works shifts, which includes a night shift from 10 p.m. to 6 p.m. 'Cycling at night doesn't bother me. My bike has powerful lights, so I'm not worried about it.'
Financially attractive arrangement
'The main reason I opted to lease a bike was because it's very attractive financially. First and foremost, you get a lot of bike in exchange for part of your gross salary. And as Aurubis employees, we also receive a bike allowance, which brings the cost down virtually to zero. I break even with as few as three cycle commutes a month. The environmental and health aspects also had a part to play. I can feel the improvement in my health already. I feel a lot more refreshed when I arrive at work'
Adjusting your speed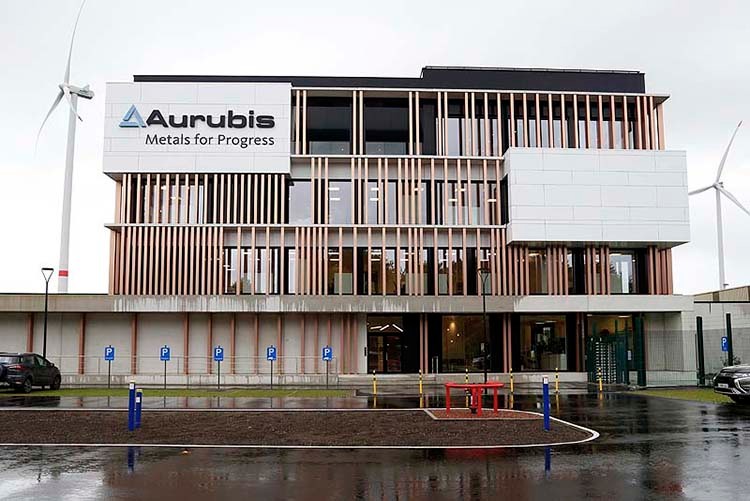 'It's a shame that the cycling infrastructure, and particularly the state of the cycle paths, still leaves a lot to be desired. There's a lot of talk about the maximum speed of a high-speed bike, but you have to pedal really hard to get up to 45 kph Bikes like that really don't ride themselves. You have to keep pedalling all the time, which means you can also adjust your speed to the state of the path.'
'When I first decided to lease a bike, I intended to use it more often instead of my car. I also take the bike as often as I can for small shopping trips or to visit friends', Ken says. 'But it's not always possible. I'm renovating our house at the moment, so I need the car when I go to buy building materials. Once that's finished, I'm going to try to use the bike for at least half my commutes.'
A healthy mind in a healthy body...
Do you work for a company that offers bike leasing? Or are you an employer interested in the benefits of KBC Bicycle Leasing for yourself and your staff? Talk to KBC Autolease today.