FLEET recognises VRT for its innovative mobility plan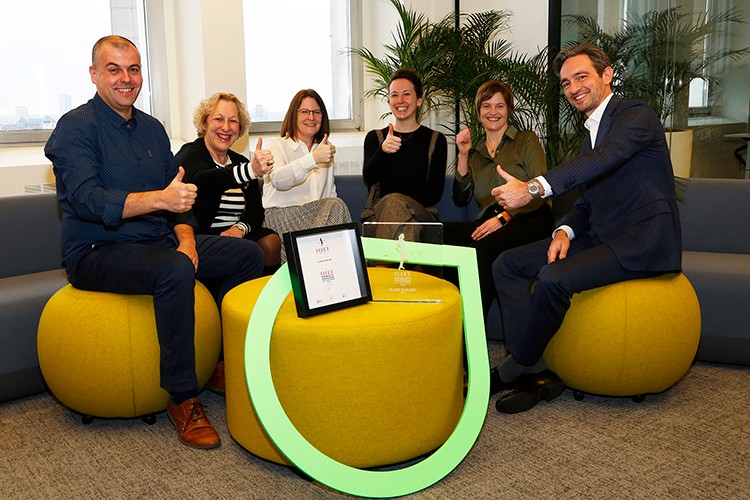 Every year, FLEET magazine awards the Mobility Manager of the Year prize. The prize goes to companies that focus on sustainable mobility. This year, VRT mobility coordinator Elien Raport has won the prize.
The strategic choice as organisation for a complete sustainability policy. The increasingly strict regulations on parking in the Brussels-Capital Region. Together, these are making VRT change its mobility plan. Mobility Coordinator Elien has come up with a new plan based on three cornerstones:
Avoid travel: support teleworking
Make travel more sustainable: promote modal shift
Greening its vehicle flee
From car to bicycle
VRT encourages employees to cycle as much as possible. It massively embraces the idea of bicycle leasing – and the requests are pouring in. The excellent cycling infrastructure and the construction of cycle highways between major cities play an important role in this. And for the bicycle leasing, VRT is appealing to partner KBC Autolease, which is successfully taking the ecological side-road with KBC Bicycle Leasing.

Green alternative
The existing car leasing is also getting a make-over. The greener the vehicle, the less the employee has to contribute to the leasing. VRT is relying exclusively on KBC Autolease for a wide range of electric, hybrid and CNG lease vehicles. And with success, because meanwhile already half of the new vehicles are green alternatives.

For KBC Autolease, VRT is the example of how leasing, both car and bicycle, can help a company to focus on sustainable mobility. The Olympus app, in combination with the bicycle and car lease, allows Elien to flexibly use the multi-modal mobility plan. In the future, she wants to roll out the plan even further. And KBC Autolease is happy to contribute to this.
Need more information yourself?