Equity Derivatives Structuring Specialist
What does this job entail?
Background:
KBC Financial Markets is KBC's connection with the global capital markets. Our activities include foreign exchange, interest rate and equity derivatives hedging solutions for financial institutions, corporates, SMEs and other KBC divisions. We also develop and distribute investment products requested by our retail, professional and eligible clients. We have dealing room operations in Brussels, Prague, Bratislava, Budapest, Sofia, London, Hong Kong, Shanghai and Singapore.
Job description:
You will be part of a team of product developers, structurers and quantitative analysts, each with their own specific responsibility. To bring valuable business, you will work in close collaboration with our trading desks and institutional & corporate sales teams. The main responsibility will be to develop new investment products (by innovation or smart copy) and trading products (hedging and investment ideas) in order to be able to attract new business from retail (mass-private banking-high net worth individuals), institutional and corporate clients. The main areas we are currently active in are the equity and interest rate asset class.

What do we expect from you?
Analyse and propose equity derivatives solutions for corporate clients (in collaboration with the Corporate sales team of KBC Markets and Equity Sales team of KBC Securities).
Assist in the extension of our equity derivatives pay-off offering
Analyse the interest rate and equity market in order to be able to propose new Interest Rate linked investment products ideas as well as new equity linked investment products ideas
Develop new structured investment products (structuring-indicative pricing-issuing) and deal with any queries
Create equity derivatives instruments and execute shadow pricing for products traded with external counterparties
Book and manage all (equity) derivatives trades concluded between sales desks and trading desk of London
Identify and understand client's needs and provide access to solutions. This can be in the structured investments as well as in the Institutional or Corporate segment
Maximize opportunities by marketing actively all the products and services from the dealing room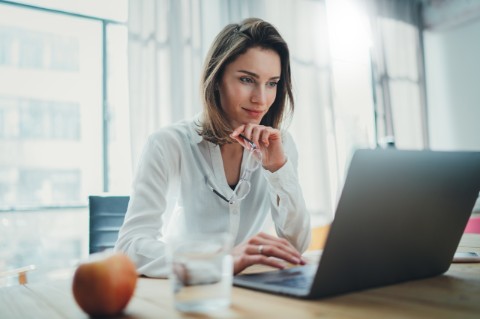 Your key strenghts?
Master (or PhD Degree) in Finance, Economics, Mathematics or related field.
A strong interest in Global Financial Markets and 3-10+yrs relevant experience in Derivatives trading or derivatives structuring or structured product developer
Ability to price and structure products with limited or no help
Proficiency and a keen interest in IT systems (Sophis, Murex, Bloomberg…)
Able to initiate hedging or trading ideas independently or after some discussion
Ability to read and interpret related professional literature/documents (articles, contracts, instructions and reports)
Programming and diligent data mining skills are plus
Understanding the mathematics related to derivative pricing
Ability to interface with the Front Office systems (Murex and Sophis)
Ability to effectively utilize tools such as Bloomberg for analytics, research and communication.
High level of professionalism and self-motivation.
Ability to quickly learn and adapt.
A team player with good communication skills & ability to deliver quality customer service
Fluent in Dutch and English, knowledge of French and German are a plus.
Skills
#Criticalthinking, #Effectivecommunication, #Proactiveproblemsolving, #Businesssense, #Sophis, #Murex
What can we offer you?
When you start with us, you will be appointed a mentor who will guide you through the organisation.
We invest in you with an exceptional range of training and development opportunities.
There are various growth opportunities within our organisation.
You will be given a contract for an indefinite period with a competitive salary. In addition, you canwill benefit from range of fringe benefits.
You will also benefit from flexible working hours and teleworking.
Why KBC?
As one of the largest Belgian bank-insurer, we work every day on ideas and solutions in order to help our customers as well as our society.
We are an innovation- driven company and a reference in the financial sector. Join us and make the d
At PIPD we are developing new products and we try to improve existing ones. The product scope is very broad, as long as there is a link with an activity in the dealing room. Some examples of products we are working on: alternative remuneration through equity options or warrants, new types of structured products and share buyback. At PIPD I get a lot of freedom and responsibility and there is a lot of room for creativity. Even though we often are no longer physically together, it remains a great team to be a part of.

Jan Vanbiervliet, Financial Engineer Markets

Published on 19 October 2020