What does this job entail?
In a changing market environment, where customer needs are more diverse and customer expectations are more personalized, KBC group wants to optimally use the growing "data footprint" of the market to become more customer centric and become a reference in data analytics. Ultimately, we aim to transform our business into a data driven group.
KBC therefore wants to attract external capabilities that are highly advanced in exploiting, analysing and modelling data but most importantly, who are able to apply the insights in the business context.

What do we expect from you?
Feeding local Business Units with unknown insights based on data and assisting them with the commercial activation of these insights
Testing commercial hypotheses as suggested by Business Units or from within the own group aiming to provide monetizing of data.
Becoming the reference for Big Data expertise within the Group with regards to Data Analysis & Modelling
Ensuring the evolution of a knowledge and technology base throughout the Group
A close collaborative relationship with IT in deploying and maintaining data solutions
Establishing and exploiting partnerships outside KBC, academic and commercial.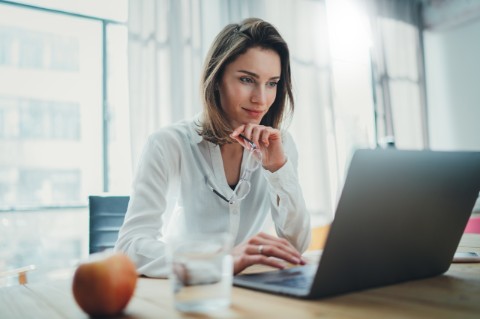 Your key strenghts?
Master's degree or PhD in Econometrics, Actuarial science, Mathematics, Applied Science, Computer Science, Statistics, Physics or comparable field
You are able to manage and analyse large data sets with analytic rigor by using the usual toolset of statistical and machine-learning methods,
You have a good understanding of supervised and unsupervised learning algorithms and strategies for data processing, data/text mining, and you are able to implement them in business context.
You are familiar with the standard data science stack like Python on Jupyter Notebooks with Pandas, Scikit-learn and/or H2O. Knowledge of tools like Tensorflow and Keras is a plus.
You are strong in exploratory analysis, finding and communicating stories found in the data. Knowledge of tools like D3.jsor Bokeh could help.
Strong coding capabilities in Python is an advantage, as well as knowledge of PySpark.
Skills
#Criticalthinking, #Effectivecommunication, #Proactiveproblemsolving, #Businesssense, #BigData , #Artificialintelligence, #Python, #SQL, #Statistics
What can we offer you?
When you start with us, you will be appointed a mentor who will guide you through the organisation.
We invest in you with an exceptional range of training and development opportunities.
There are various growth opportunities within our organisation.
You will be given a contract for an indefinite period with a competitive salary. In addition, you canwill benefit from range of fringe benefits.
You will also benefit from flexible working hours and teleworking.

Why KBC?
As one of the largest Belgian bank-insurer, we work every day on ideas and solutions in order to help our customers as well as our society. We are an innovation- driven company and a reference in the financial sector. Join us and make the difference!
Why did Simeon choose to be a Data Scientist?

As a data scientist, I'm responsible for the development of innovative applications. Furthermore, I am involved from scoping a project with business till deployment. Continuous learning, dealing with technical challenges and delivering business value are key in this job.
Simeon Devos, Data Scientist

Published on 19 October 2020