Arrange the security deposit online
You can deposit the amount right away or on a date of your choice.
Online procedure for all
You don't have to be with KBC to arrange your security deposit or property insurance with us.
Entirely digital
You can easily arrange everything on your phone, tablet or computer.
What exactly is a security deposit?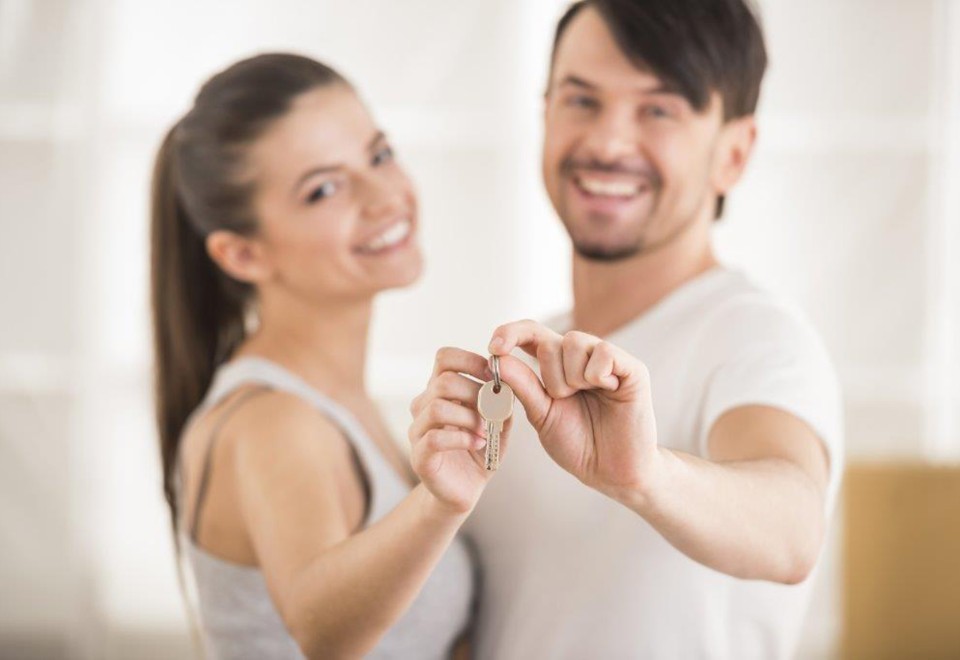 A security deposit protects the owner from costs should a tenant damage the property and/or not pay the rent as agreed.
The security deposit is not a legal requirement. However, most property owners want one and therefore have a clause to that effect included in the rental contract. It is often the case that the owner will only let you have access to your rented accommodation after you've arranged the security deposit.
Borrowing for a security deposit
If you're having trouble advancing your security deposit, you may be able to take out an interest-free security deposit loan with the housing fund in the region where you rent your accommodation.
Flemish Region: In the Flemish Region, you can apply for an interest-free security deposit loan with the Vlaams Woningfonds (Flemish Housing Fund). If you do, you won't be able to arrange your security deposit online. The reason for this is that when you apply for a security deposit loan, you need to provide documentary evidence that you have opened a security deposit account in your own name at a financial institution. You can only obtain this document from your KBC branch.
Walloon Region and Brussels-Capital Region: The Walloon Region (except for the German-speaking Community) and Brussels-Capital Region also offer the opportunity to take out a security deposit loan with them.
KBC Bank is not party to the security deposit loan contract between the tenant(s) and the housing fund in the region concerned.
Why take out property insurance as a tenant?
Property insurance covers your liability as a tenant, meaning you won't have to bear the cost of repairing any accidental damage caused, for instance, by fire, water or storm. Tenants are always legally liable for such incidents, unless they can prove otherwise.
It provides protection in the event of damage to your home contents, such as furniture, clothing, computer or TV. Suppose you arrive home one day only to find your house flooded because you forgot to turn off one of the taps before leaving. In this case, we will cover both the damaged home contents and your liability for water damage caused to the home.
Your liability for material damage caused to others is also covered. For instance, if a fire in your rented property spreads to a neighbouring house, we will cover your liability for the material damage incurred by your neighbours.
Tenants in Flanders and Wallonia are required to take out property insurance if the rented property is their main residence.

How to arrange the security deposit for your tenant(s)

Looking to rent out your house or apartment? Help your tenant out and recommend that they arrange their security deposit online in just a few steps – it couldn't be easier!