If you want to pay in an online shop you will need your payment card details. You'll be asked for your card number and expiry date as standard. These are given on the bank or front of your card. That's why it's always good to have your debit or credit card to hand when paying online.
Your debit card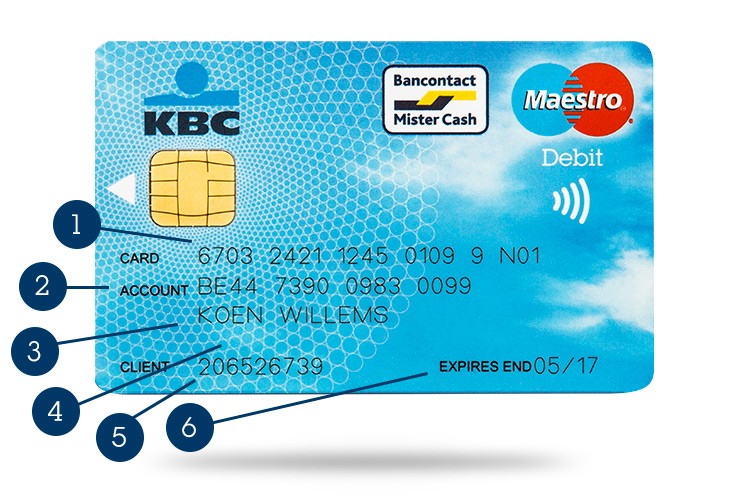 The front of your KBC Debit Card shows the following details
Card number
Your debit card number is a 17-digit number starting with 6703. You need this number when using your card to pay online.
IBAN (International Bank Account Number)
Your IBAN number identifies your personal current account. Belgian IBANs always start with 'BE', and are followed by 14 digits. If you want to make a SEPA credit transfer, you also need the IBAN of the beneficiary.
First name and surname
Other name if applicable
Where applicable, your card may have another line under your name for additional details like the name of your business if your card is issued for that purpose.
Customer number
Expires on
This is the date on which your card expires and by when you can expect to receive a new one. You have to enter the expiry date of your card when using it to pay online.
Back
BIC
The back of a debit card includes a Bank Identifier Code (BIC), identifying the bank where the account is held. KBC's BIC is KREDBEBB.
CVC
Belgian debit cards do not have a Card Verification Code (CVC). However, should be asked for your card's CVC on a website, enter 000 or 999 to confirm payment.

Your credit card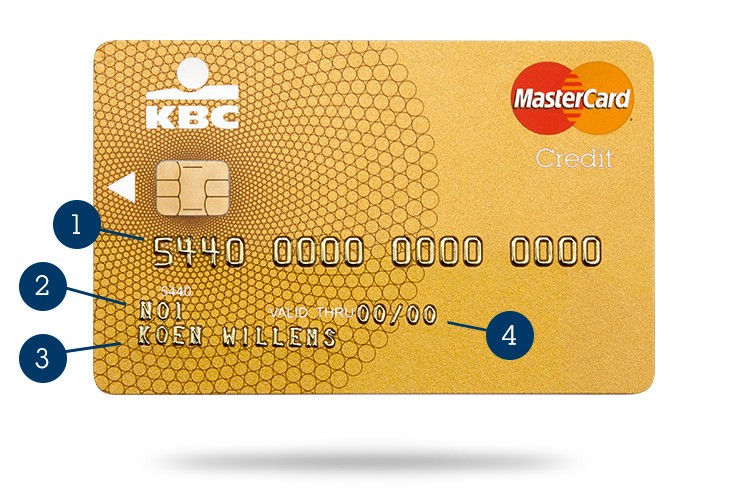 On the front of your KBC credit card or KBC Prepaid Card you will find the following information
Card number
Your Mastercard or Visa card number is a 16-digit number. You need this number when using your card to pay online.
Version number
Your card also has a version number. If you get a new payment card (if you lose your old one, for example), this will have a different, sequential version number.
First name and surname
Expires on
This is the date on which your card expires. When buying online, you have to enter this date so the seller can verify whether your card is still valid.
Back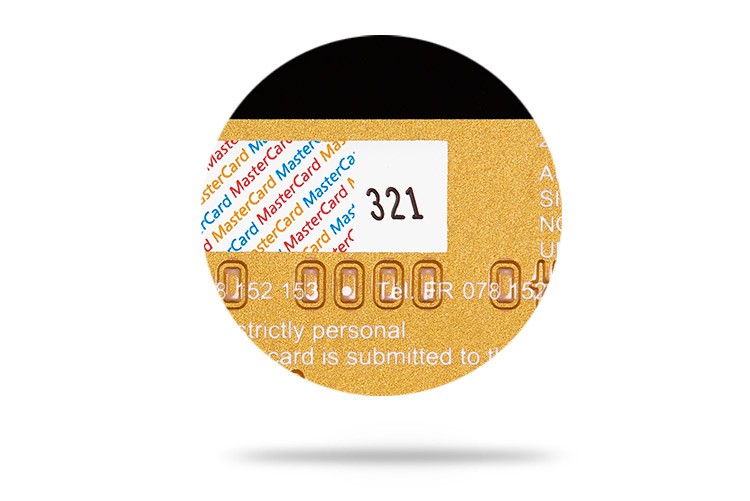 On the back, you'll find the CVC (card verification code). This three-digit number offers additional security and is printed on the signature strip.
You'll need it for making credit card payments online.