Super sharp rate
Take out your loan now at an extra sharp 2.40% * instead of 2.95%!
No handling fees or registration duty
You don't need a mortgage, so you save on extra legal fees.
Apply online
If you like our offer, you can apply for the loan immediately after running your simulation, even if you don't have a KBC Current Account.
Why go for a renovation loan?
If you're planning home improvements or renovations, a KBC Renovation Loan is the ideal solution. You borrow at an attractive rate which is fixed, so you repay the same amount each month. If you already have a mortgage loan, there are even more ways to get financing for your plans. Come in and talk to us today about what we can do for you.
KBC Green Energy & Security Loan

You can take out a KBC Green Energy & Security Loan if at least half of your home improvements are for energy-efficiency purposes or fire or burglar securing improvements. 
Work out and apply for your loan online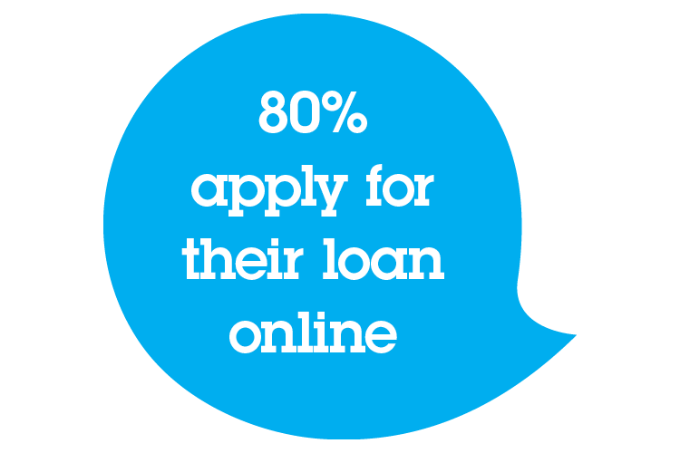 Our KBC Touch and KBC Mobile let you easily work out and apply for your loan. They give you a personal rate right away, just like we do at your branch. We make it easy! Don't take our word for it though. Ask the more than 80% of our loan applicants who've requested their loan online. Have questions or need advice? Our KBC Live is there for you.
Our Touch and Mobile apps also show you full details of your loan. See quickly:
How much you have left to pay off
When your next repayment is due
How long your loan still has to run and what you pay each month
You don't need to have a current account with us to apply for a renovation loan. Simply work out your renovation loan with us on our website.
No handling fees or registration duty
A renovation loan doesn't involve taking out a mortgage, sparing you a trip to a notary-public and saving you money on what can be substantial extra costs.
All you need is proof of investment like a
signed invoice or
contractor/seller quote

Rate and term
The rate of interest is 2.40% (2.90% as from 85 months).
The best term for you will depend on how much you want to borrow and how much you can spare each month. The longer the term, the less you'll have to repay each month and the easier it will be to pay off your loan. The shorter the term of your loan, the more you'll have to repay each month but you'll pay it off sooner and consequently pay less interest. At KBC, the choice is in your hands. 
There are a few legal limits that apply to the term of a loan: these are automatically built into the car loan calculator. 
Disbursement of your renovation loan
We will disburse your renovation loan
once we have received the signed documents and proof of investment from you
onto a specified account or joint account in your name

When do you start paying off your loan?
You start making your loan repayments one month after your renovation loan is paid to you. All subsequent monthly repayments will take place on the same day of the month as the initial repayment.

Repayment account
You pay off your loan via a KBC Current Account or the contract number of your loan (i.e. an account into which you can pay the relevant amounts).

Instalment loan details