Automatically the best rate
You get the best rate automatically. In KBC Touch, we offer you the best rate instantly. And that's the same as the one you'd get in the branch. So, there's no longer any need for negotiations!
Use our simulator
How much can you borrow for your ideal scooter? And how much would you have to pay off each month? Find out by using our simulator. Test out different loans and find the ideal one for you.
Apply online
If you like our offer, you can apply for the loan immediately after running your simulation, even if you don't have a KBC Current Account.
Looking to buy a moped or scooter, but haven't saved the full amount yet? In that case, you could always consider taking out a scooter loan. This instalment loan enables you to pay of your scooter at your own pace .
How the scooter loan works
Of course, buying a scooter requires a certain investment. Even so, you can pick up a great model without having to use up all your savings. KBC can offer you a loan that's tailored to the scooter of your dreams!
You can take out a loan for any scooter or moped with an engine capacity of 125 cc or less. Your repayments are monthly and spread over at least one year.
If you prefer a more powerful model, you can take out another type of instalment loan. For models with an engine capacity of 125 cc or more, the KBC Motorcycle Loan is the ideal way to spread your costs over time.
Work out and apply for your lone online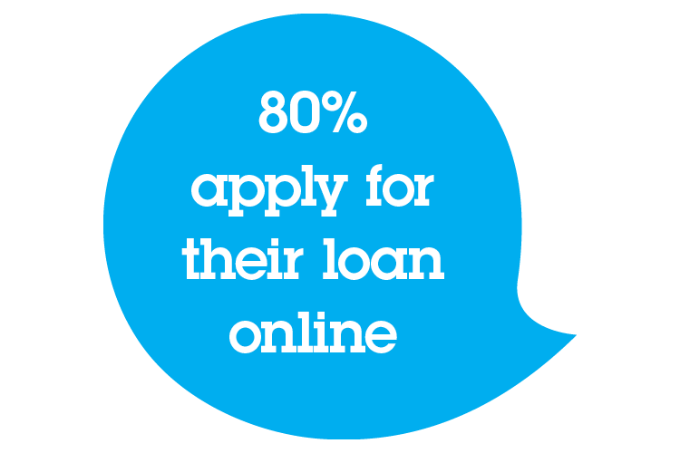 Our KBC Touch andKBC Mobile let you easily work out and apply for your loan. They give you a personal rate right away, just like we do at your branch. We make it easy! Don't take our word for it though. Ask the more than 80% of our loan applicants who've requested their loan online. Have questions or need advice? Our KBC Live is there for you.
Our Touch and Mobile apps also show you full details of your loan. See quickly:
How much you have left to pay off
When your next repayment is due
How long your loan still has to run and what you pay each month

You don't need to have a current account with us to apply for a scooter loan. Simply work out your scooter loan with us on our website.
Do a quick calculation of how much you'd pay off
If you'd like to know how much you would pay off each month, find out by using our simulator. Test out different loans and find the ideal one for you. Once you find the right loan arrangement, all you need to do is take out your scooter loan online whenever it suits you!
Scooter instalment loan details