Life insurance
Financial peace of mind for your loved ones after your death
You protect your loved ones from the financial consequences of your death
You decide how much you want to insure
You decide who receives this sum after your death
What is life insurance?
Bereavement is always a difficult time, especially for the deceased's family. It doesn't help if those left behind have to deal with money problems. With KBC Life Insurance – a type of term insurance (Class 21) – you insure yourself against the financial consequences of an untimely death.
For instance, if the insured dies, you'll receive an amount to cover any inheritance tax, bills or other unexpected expenses. It also provides you with a financial boost to safeguard your family's future and quality of life.

Why take out life insurance?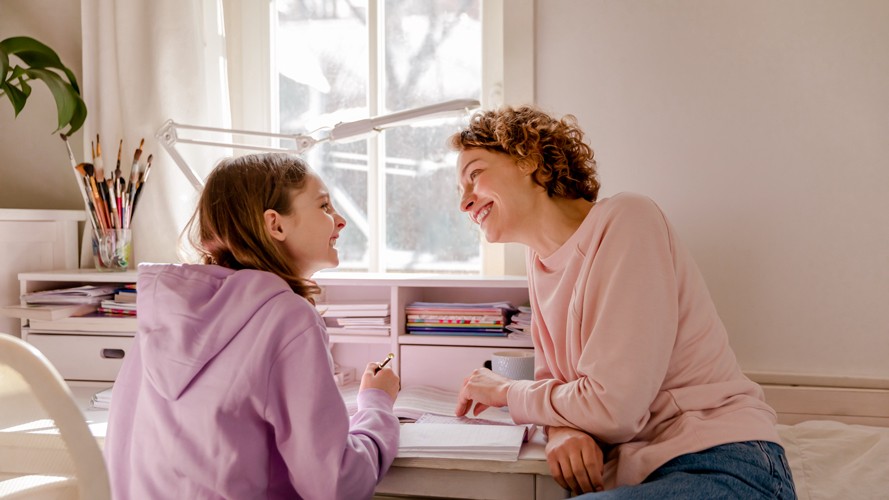 The members of your household can continue to live in their home should you die
KBC Life Insurance pays a death benefit to your family to ensure they can continue to live in the accommodation you are renting.
Your children can realise their dreams even if you're no longer there
KBC Life Insurance provides your family with financial protection to ensure your children can continue their studies after your death.

Your next of kin can continue to pay debts and bills
KBC Life Insurance pays them a sum of money to cover any inheritance tax, bills or other unforeseen expenses. It also gives your loved ones a financial boost to safeguard their future.

What does a life insurance policy pay out?
A few examples
1. Safeguarding your children's studies
If you want to insure your children's studies for an insured amount of 50,000 euros and you're 50 years old, you'll pay an average of 30 euros a month for five years.
2. Insuring rent payments for your family home
If you want to insure your family home's rent for your next of kin for an insured amount of 25,000 euros and you're 28 years old, you'll pay an average of 6 euros a month for three years.
Learn more about KBC Life Insurance
Who is this insurance intended for?

This insurance is designed for individuals who are aged between 18 and 74.
You decide on the amount to insure (the minimum amount is 5,000 euros).
The premiums can be paid as:

-        monthly (by direct debit) or annual risk premiums. That means that the premium changes in line with the age of the insured;

-        a one-off premium.
How much does it cost to make new premium deposits in this Class-21 product?

Individuals residing in Belgium pay an insurance tax of 2% on each additional amount deposited.
Is there a medical acceptance procedure?

Medical acceptance depends on the insured death benefit and your age.
What are the main exclusions?

Death of the insured as a consequence of:

Suicide in the first year of the contract (however, euthanasia according to the legal provisions is covered)

An act of violence, insofar as the insured voluntarily or actively participated in it
Active participation in events of war
In 2018, 110,645 people died in Belgium. Of that number, more than 1 in 7 was younger than 65.
Good to know
KBC Life Insurance is governed by the laws of Belgium.
The term of the policy can be freely determined, but may not be less than one year.
The latest date on which the contract can end is the 75th birthday of the insured.
The tax treatment can change and depends on your individual circumstances. Your Insurance Expert wall be pleased to explain this to you in more detail.
Your intermediary is the first point of contact for any complaints you may have. If no agreement can be reached, please contact KBC Complaints Management: Brusselsesteenweg 100, 3000 Leuven, complaints@kbc.be, tel. 016 43 25 94 (free of charge), tel. + 32 78 15 20 45 (charges apply), fax + 32 16 86 30 38. If you cannot find a suitable solution, you can contact the Belgian insurance industry's ombudsman service: de Meeûssquare 35, 1000 Brussels, info@ombudsman-insurance.be, www.ombudsman-insurance.be.
This does not affect your legal rights.
To request a quote for KBC Life Insurance, contact your Insurance Expert.
KBC Life Insurance is a product of KBC Insurance NV – Professor Roger Van Overstraetenplein 2 – 3000 Leuven – Belgium
VAT BE 0403.552.563 – RLP Leuven – IBAN BE43 7300 0420 0601 – BIC KREDBEBB
Company authorised for all classes of insurance under code 0014 (Royal Decree of 4 July 1979; Belgian Official Gazette, 14 July 1979) by the National Bank of Belgium, De Berlaimontlaan 14, 1000 Brussels, Belgium.
Member of the KBC group
Read this information carefully before taking out this insurance
Protect your next of kin after your death