90% of people living in Belgium have taken out family insurance
A necessity for everyone.
Take out family insurance now
Convinced by your simulation? Don't hesitate – arrange your family insurance now, even if you don't yet have an account with us.
Use our app to submit claims
There's always a KBC insurance agent nearby to guide you through your claim.
What is family insurance?
If someone sustains loss, damage or injury as a result of an error or negligence on your part – or on the part of your children – he or she could claim compensation. In that case, our family insurance will protect you against the financial consequences.
And should you ever suffer loss, damage or injury because of someone else's mistake or negligence, our personal legal assistance insurance will provide you with the legal support and assistance to seek compensation (for instance, if an inattentive cyclist crashes into you).
Why take out family insurance?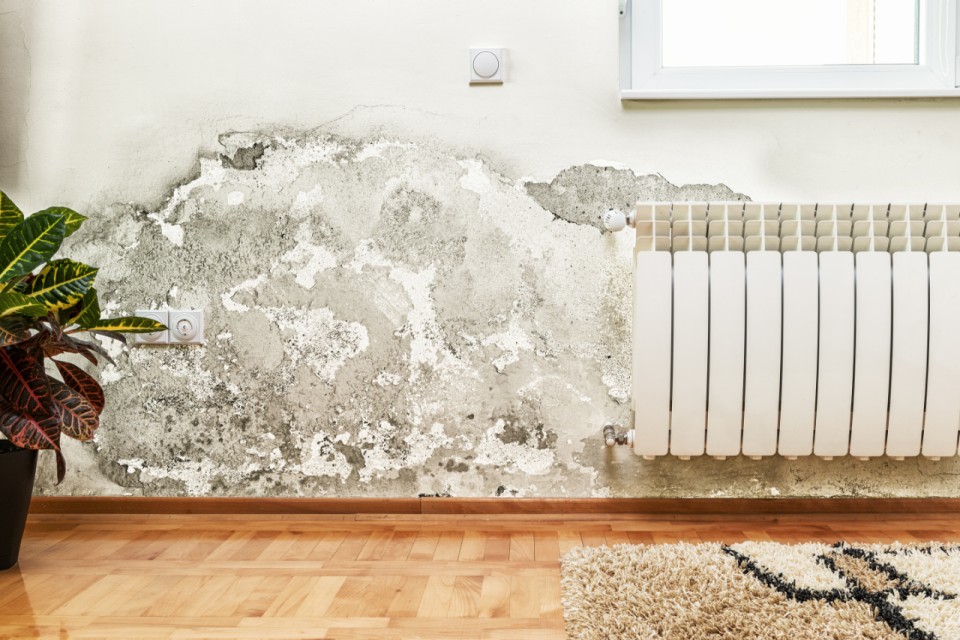 Our records show when customers claim on their family insurance most often.
The four most common incidents prompting these claims are
Water leaks in bathrooms causing damage in a neighbouring property
Accidental damage to other people's mobile phones such as cracked screens
Damage caused by bikes between two parked cars accidentally leaving a scratch on the door of one of the cars
Felled trees falling the wrong way causing damage to a neighbour's property
Is family insurance obligatory?
Family insurance isn't obligatory, yet nearly every Belgian household has it. You really can't do without it, even if you're single or you don't have any children. Minor accidents can have major consequences. Say the worst happened and someone ended up permanently disabled. If you are deemed responsible for the accident, you could be paying for the rest of your life. KBC Family Insurance covers you in such situations for a relatively low premium.
Who should take out family insurance?
Whether you're living on your own or together with friends, are single or have young lively children, family insurance is absolutely essential. And if you've gone through a divorce, it's worthwhile reviewing your existing family insurance policy too.
Our family insurance also includes separate cover for people who live under the same roof but are not a family unit.
One person takes out the insurance and all the others living there are automatically covered by the same policy
Even if you accidentally damage something that belongs to another resident, you are insured (damage caused to contents used by everyone is not covered)
If:

One of the residents moves out, he or she is no longer covered
The policyholder moves out, one of the other residents has to take over the insurance

New residents are automatically covered (up to five adults)

What is and isn't insured?
What is covered?
Loss, damage or injury caused to other individuals
We will compensate the person who suffered the loss, damage or injury. This includes cover for loss, damage or injury caused by your animals to other individuals.
Loss, damage or injury caused by the actions of another person
If you take out personal legal assistance insurance, we'll help you get compensation from the liable party. If they are unable to pay, we'll pay up to 12 500 euros in compensation. This figure is doubled in the case of bodily injuries.
What is not covered?
Loss, damage or injury which you cause to yourself or family members
Loss, damage or injury caused due to misconduct on the part of a member of your family aged 18 or older (e.g., acts of violence, theft, vandalism)
Loss, damage or injury caused intentionally by a member of your family aged 16 or older
Loss, damage or injury caused by your riding-horses or by animals that you, as a private individual residing in Belgium, are not allowed to keep
Fines and out-of-court settlements
Disputes in which you are involved as the owner or driver of a motor vehicle that is subject to compulsory motor insurance

Good to know
This product is governed by the laws of Belgium.
Insurance cover under this policy is valid for a term of one year and is tacitly renewed unless you terminate it no later than three months before the main renewal date.
Your intermediary is the first point of contact for any complaints you may have. If no agreement can be reached, please contact KBC Complaints Management: Brusselsesteenweg 100, 3000 Leuven, complaints@kbc.be, tel. 016 43 25 94 (free of charge), tel. + 32 78 15 20 45 (charges apply), fax + 32 16 86 30 38. If you cannot find a suitable solution, you can contact the Insurance Ombudsman Service: de Meeûssquare 35, 1000 Brussels, info@ombudsman.as, www.ombudsman.as.
This does not affect your legal rights.
Please go to www.kbc.be, use KBC Touch or KBC Mobile, or contact your Insurance Expert to get a premium calculation for your KBC Family Insurance.
KBC Family Insurance is a product of KBC Insurance NV – Professor Roger Van Overstraetenplein 2 – 3000 Leuven – Belgium
VAT BE 0403.552.563 – RLP Leuven – IBAN BE43 7300 0420 0601 – BIC KREDBEBB
Company authorised for all classes of insurance under code 0014 (Royal Decree of 4 July 1979; Belgian Official Gazette, 14 July 1979) by the National Bank of Belgium, De Berlaimontlaan 14, 1000 Brussels, Belgium.
Member of the KBC group
Read this information carefully before taking out this insurance
Insurance claims
File them with us at any time and how it suits you best.