Covered by your parents' insurance
Got your provisional driving licence? Get added to your parents' car insurance and hit the road protected.
Get great-value driver accident insurance
Pay substantially less when you add driver accident insurance.
Deductibles don't go up after accidents
Pay nothing extra, even if you cause an accident.
What is Start2Drive?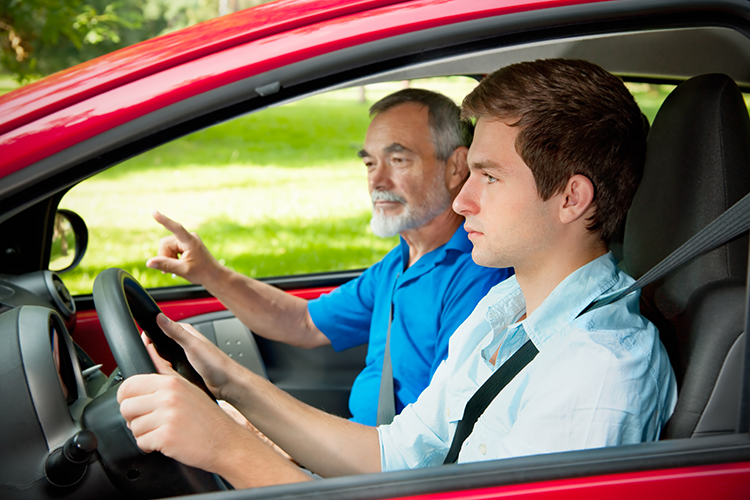 Start2Drive is our cheap car insurance for young people learning to drive in their parents' car.
These benefits apply for two years after getting your provisional driving licence.
Why Start2Drive?
It lets young drivers build up a no-claims history and pay less for car insurance with us later.

How do I activate Start2Drive?
Get named as a young driver under your parents' car insurance as soon as possible (within 12 months) so you can hit the road well insured.

Good to know
See our fact sheet for what's covered and excluded.
Our vehicle insurance may include various obligatory and optional insurance: compulsory third-party liability, legal assistance, fully comprehensive, semi-comprehensive, KBC-VAB Assistance and driver accident cover.
This product is governed by the laws of Belgium.
The insurance in this policy applies for a term of one year and tacitly renews, unless it is terminated no later than three months before the principal renewal date.
Your intermediary is the first point of contact for any complaints you may have. If no agreement can be reached, please contact KBC Complaints Management: Brusselsesteenweg 100, 3000 Leuven, complaints@kbc.be, tel. 0800 62 084 (free of charge), tel. + 32 78 15 20 45 (charges apply), fax + 32 16  86 30 38. If you cannot find a suitable solution, you can contact the Insurance Ombudsman Service: de Meeûssquare 35, 1000 Brussels, info@ombudsman.as, www.ombudsman.as. This does not affect your legal rights.
To request a quote for KBC Vehicle Insurance for passenger cars, contact a KBC insurance expert for more help.
KBC Vehicle Insurance is a product provided by KBC Insurance NV – Professor Roger Van Overstraetenplein 2 – 3000 Leuven – Belgium. VAT BE 0403.552.563 – RLP Leuven – IBAN BE43 7300 0420 0601 – BIC KREDBEBB
Company licensed by the National Bank of Belgium, de Berlaimontlaan 14, 1000 Brussels, Belgium, for all classes of insurance under code 0014 (Royal Decree of 4 July 1979, Belgian Official Gazette of 14 July 1979). Member of the KBC Group.