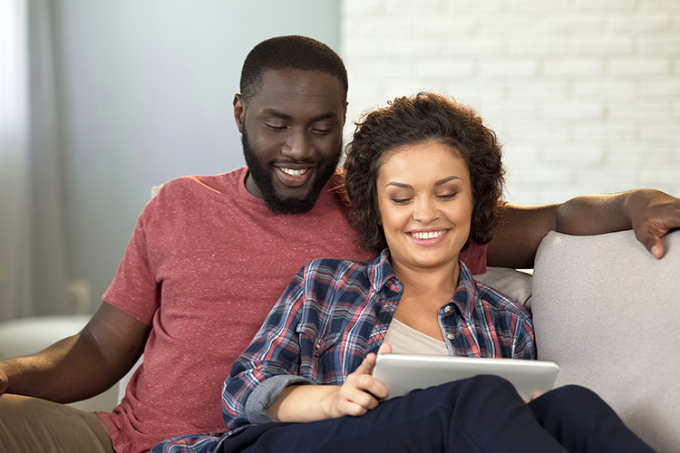 Personal investment plan
Simply set it up in KBC Mobile and KBC Touch
The timing is always right
You avoid making hasty decisions
You benefit from flexibility
What is a personal investment plan?
Consider having an investment plan that you set up in an ExpertEase fund, entirely tailored to your needs. An investment plan lets you automatically invest a fixed sum of money at set intervals over time. And that comes with a number of benefits.
Why go for an investment plan?
The timing is always right
An investment plan lets you automatically invest a fixed amount in a fund every month. By investing over time, you reduce the risk of buying at the wrong moment and therefore build up your investment on the basis of average prices.
You avoid making hasty decisions
When prices drop, many investors sell as a precaution, whereas when prices rise, they tend to jump on the bandwagon and buy more quickly.
With an investment plan, such emotions won't come into play and stress or excitement won't cause you to buy at the wrong time.
You benefit from flexibility
You choose the amount you want to invest (starting from as little as 25 euros). You can also modify or cancel future deposits at any time and sell fund units you've bought at the then prevailing price.
You don't pay any additional charges for an investment plan
A KBC Investment Plan is completely free of charge. You don't pay anything extra, just the usual charges for your chosen ExpertEase fund (entry charges, management fees, exit charges, etc.).
Receive a personal investment plan proposal in just a few steps using either using either KBC Mobile or KBC Touch.