KBC is renowned as the stand-out digital innovator in Belgian banking. We are constantly developing new features and tools in our KBC Mobile and KBC Touch apps, especially in the area of investing. And that's to your benefit.
New investment features now available in KBC Mobile and KBC Touch
An indication of what the portfolio is worth and how it has performed in recent years
Extensive, detailed information on individual investment products, including performance, price movements and order history
A list of outstanding and filled orders
A filter in your list of investment products to sort them by maturity date or product name
Have a KBC Wealth Management Service contract, a Premium Service Agreement ('Invest Together' option) or are you a private banking client?
If so, you can now also see:
the return and performance over the past few years:
See your portfolio return in your 'Savings & investments' dashboard
Tap or click through and get more details, such as the return and value of your portfolio in recent years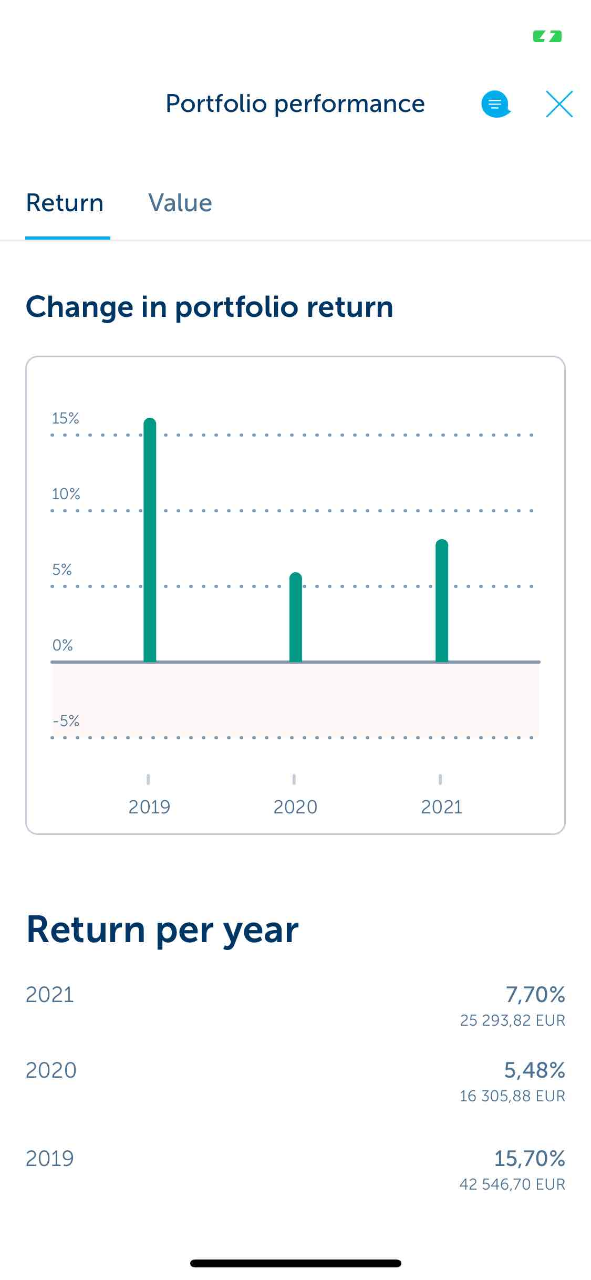 Use the KBC Easy Invest Service or have a Premium Service Agreement ('Invest for Me' option)?
The value of the portfolio
See your portfolio's value for the past few years on your 'Savings & investments' dashboard
The main benefit for you:
You can now make or track your investments in a single app! You have access to the most up-to-date information and you save considerable time.