Full and secure control
Parents can keep a close eye on the first financial steps taken by their child. Protective limits are also set in the app.
Small step towards independence
A children's account gives kids the independence to start managing their own finances.
Banking with an app of their own
K'Ching is the first mobile banking app in Belgium that has been designed with young people in mind. Children aged 10 and older can learn how to do their basic banking business themselves in an appropriate environment.
First step to financial independence
As a parent, you want to encourage independence in your child when they're growing up, including in relation to managing money and doing banking. Naturally, you'll still want to keep a parental eye on things. But where do you start? Well, a good idea is to open a children's account. Just transfer your child's pocket money to the current account and let them manage that money themselves. Your child stays safe and you stay in control. They're also protected by our mobile banking limits. Meanwhile, you can closely monitor their financial activity using our Touch and Mobile apps.
You decide whether your child can:
Make online payments
Pay by contactless without having to enter a PIN
Pay by card or withdraw cash above set daily limits
See details of their savings account
Banking with your smartphone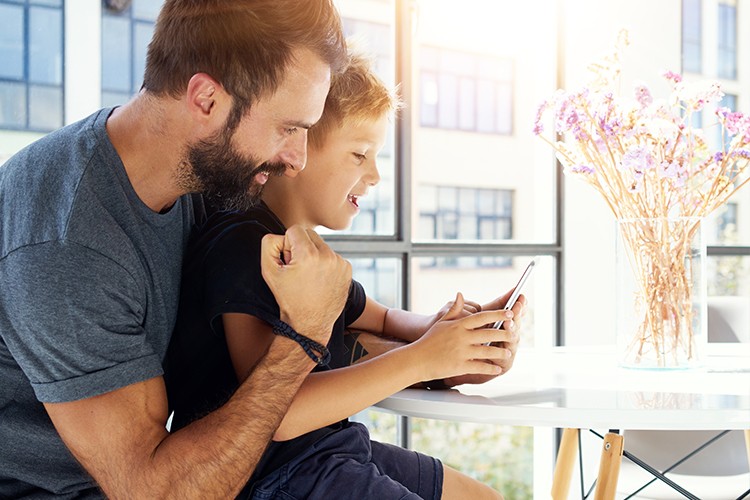 Most kids today have their own smartphone. It's no surprise then that they use it to check just about everything, ranging from meeting friends to looking up their school timetable. This prompted the launch of K'Ching, the first mobile banking app for children in Belgium and Europe. K'Ching offers a number benefits:
Ideal for encouraging children and young people to learn about handling money on their own
Ability to check balances, transfer money or view transaction records: that's all that young people require
Safe and easy to check: parents have the ability to set payment limits
Included in our free KBC Plus Account
Our young person's account includes:
Two debit cards
Online banking
Mobile banking on your phone
Counter and ATM cash withdrawals
Easy money transfers
Cash withdrawals by phone
Apply for your children's account online
A children's account can be opened quickly online. If you're a KBC client, all you do is log in to KBC Touch. Even if you're not a client with us, you can apply very easily online by following the step-by-step instructions.