Bank on your phone
Check your account balance and make transfers on your phone with our free K'Ching and KBC Mobile apps!
Get a free account
Pay nothing for your KBC Plus Account if you're aged between 10 and 24. Apply quickly and easily online.
Pay for things yourself
Manage your money, withdraw cash and pay in shops, restaurants and lots of online stores with your own current account.
Why go for a young person's account?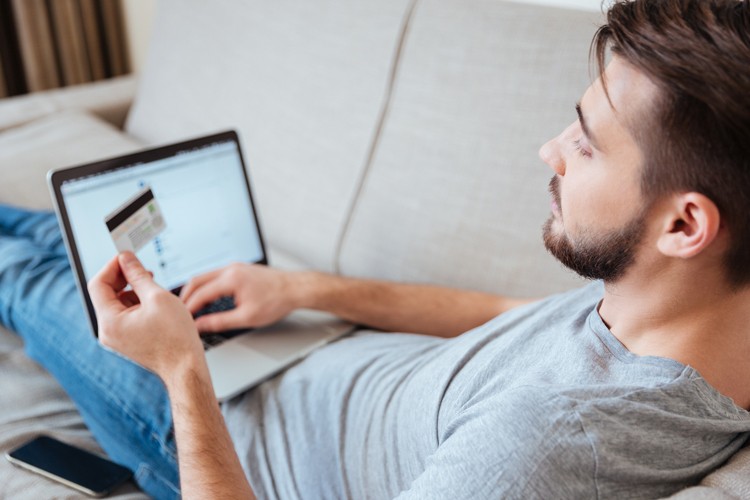 From city trips to your favourite summer festivals, there are loads of times when you'll want to have cash on you. Not something you want to have to pay extra for. With our KBC Plus Account for under-25s, you won't have to.
It gives you lots of great free benefits compared to our KBC Basic Account:
Withdraw cash in Belgium and the rest of Europe at no extra charge
Get a second debit card
Use our K'Ching and Mobile apps to do all your banking
Personalise your debit card with one of your coolest photos
Repay your friends conveniently with MobilePay
Pay by Payconiq without needing your debit card in shops, restaurants and more
Buy bus and train tickets easily when and where you want
Forget cheap current accounts – get one for free!
Our young person's account includes:
Two debit cards (+ replacement)
Online banking on your PC, laptop or tablet with KBC Touch
Mobile banking on your phone with our KBC Mobile and K'Ching apps
Cash withdrawals in euro over the counter and from other banks' ATMs
Payments in almost any shop, filling station or restaurant and on virtually any website
Sending money in euro to your own or others' accounts (with instant transfers to another KBC account)
Special limits
Our spending limits for young people aged between 10 and 17 differ from those applying to adults. If you're under 18, your parents manage how much you can spend.
| | | |
| --- | --- | --- |
| | Limit | Maximum limit |
| Daily limit for cash withdrawals | 120 euros | 500 euros |
| Weekly limit for cash withdrawals | 900 euros | 5,000 euros |
| Weekly limit for payments | 900 euros | 2,500 euros |
Get that little bit extra
Once you've turned 18 and start earning, you can opt for a KBC Plus Account including a credit card. And you can get the whole package at a great price, too. Interested? Compare all our cards.
Once you're over 18, you can use a young person's account to give you the option of temporarily overdrawing your account using the KBC Budget Facility.
| | |
| --- | --- |
| KBC Prepaid Card | 1 euro a month |
| KBC Plus Account with a KBC Silver Credit Card | 1 euro a month |
| KBC Plus Account with a KBC Gold Credit Card | 4 euros a month |
| KBC Plus Account with a KBC Platinum Credit Card | 7 euros a month |
Use your debit card right away: after opening your account and before getting your card, KBC Mobile is updated with your card details so you can already use them to make payments. Link your card details to your Apple Wallet, Google Pay app, Fitbit app or wearable and to pay right away with your smartphone, smartwatch or wearable.