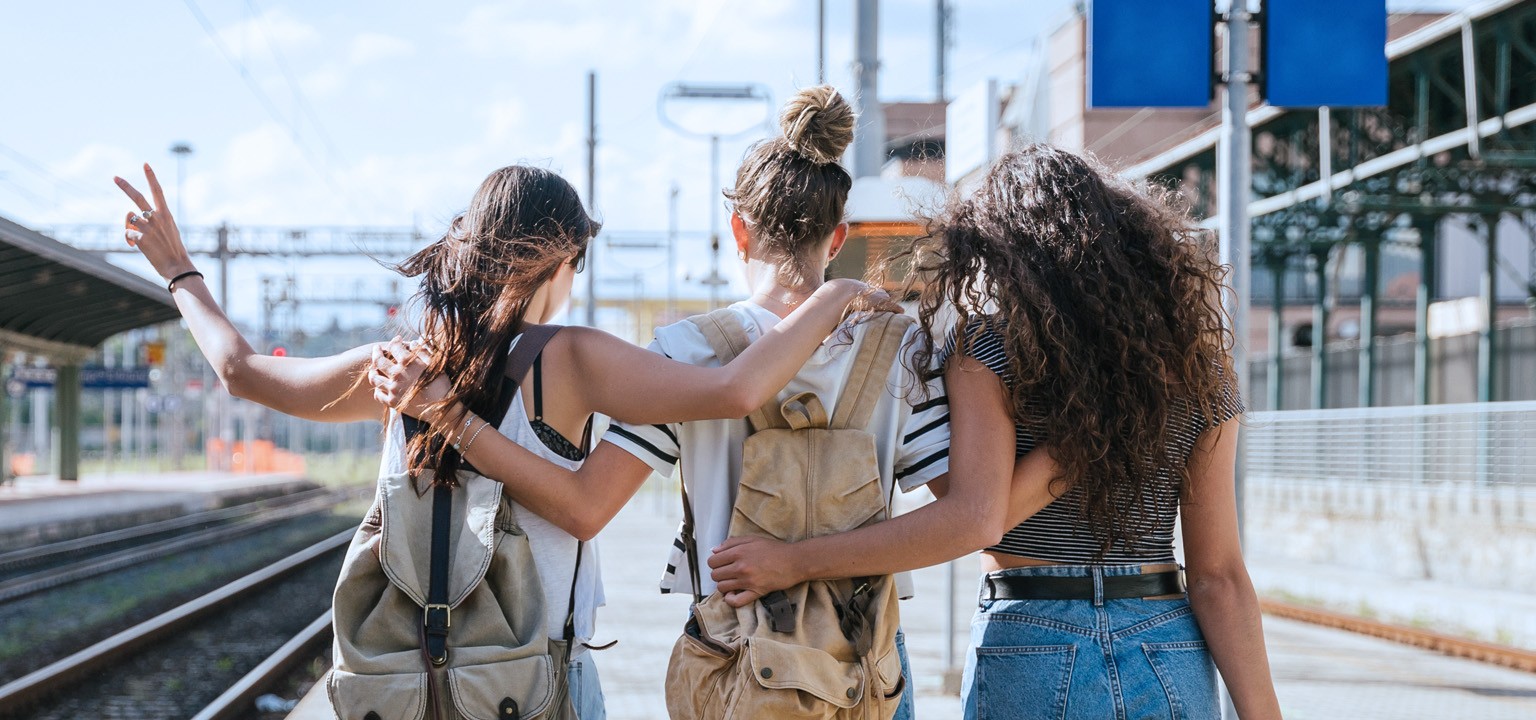 15 outings with friends
The weather is getting better, the days are getting longer and the shorts and skirts are getting shorter. That can only mean one thing: summer's here!
So dust off your sunglasses and head out with your friends. But how? And where to? Don't worry, we've lined up some great ideas for you.

Culture
Museum M Leuven
About: This beautiful museum houses unique works from the late Gothic period, closely linked to Leuven or Brabant. Music festival M-idzomer in late July is certainly also worth a visit!
Location: Centre of Leuven
How to get there by public transport: Take any bus heading towards the centre of Leuven (bus stop 'Rector De Somerplein')

Boottocht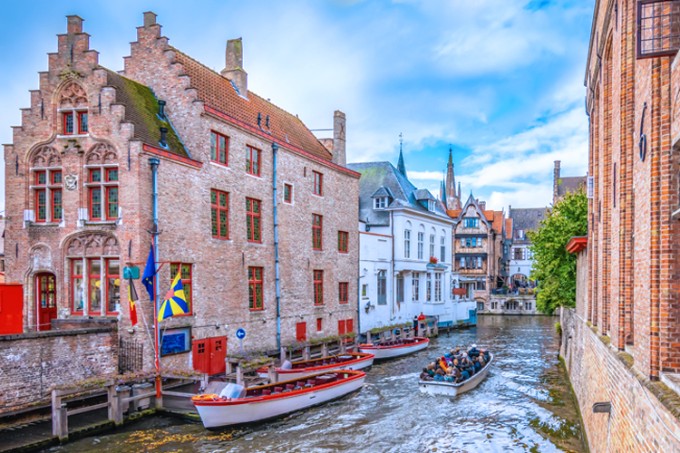 About: Explore Ghent or Bruges by boat and see these cities from a new perspective. The guide can tell you interesting facts about every nook and cranny, so you can learn about the city's rich history from the water.
Location: Ghent, Bruges
How to get there by public transport: In Ghent, most guided boat tours depart from Graslei or Korenlei. Tram line 1 or 4 will take you there in no time. In Bruges, there are five jetties throughout the city from where you can start your boat trip.

Gin Museum
About: A quaint museum in the centre of Hasselt where you can learn everything about the gin production process – from distillation to glass and even advertising!
Location: Hasselt
How to get there by public transport: It's a 15-minute walk from Hasselt train station or you can take one of the many city buses to the 'Kolonel Dusartplein' bus stop.

Koningsplein museums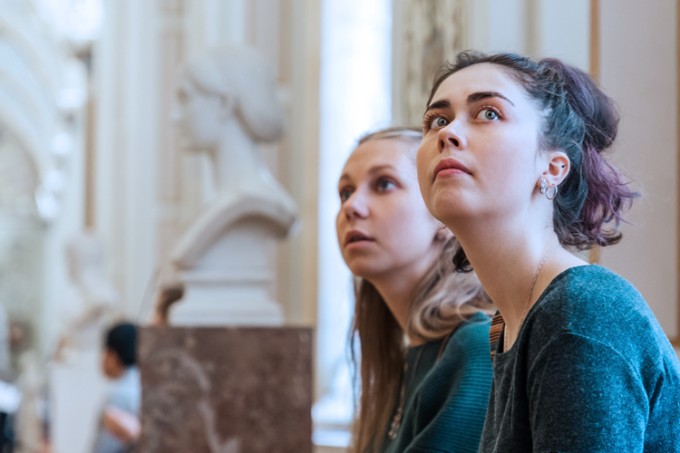 About: Koningsplein (Place Royale or King's Square) is located in the centre of our capital, where you will find as many as five museums, including the Magritte Museum, with something for every art lover!
Location: Brussels
How to get there by public transport: It's a short walk from Brussels Central station or you can take metro line 1 or 5 to the 'Park' or 'Centraal Station' stop.

Hergé Museum
About: A museum dedicated to the life and work of the creator of Tintin and Snowy. A number of themed expositions invite you to follow in the footsteps of Tintin and Hergé's other characters.
Location: Louvain-la-Neuve
How to get there by public transport: The museum is a three-minute walk from Louvain-la-Neuve station.


Three street art trails in Wallonia
About: See Mons, Liège and Charleroi from a new perspective through street art. Urban art enthusiasts will love these trails that take you from one work of art to another. Prepare to be amazed!
Location: Mons, Charleroi, Liège
How to get there by public transport: Take the train to Mons, Charleroi or Liège station, start walking and follow the trail through the city.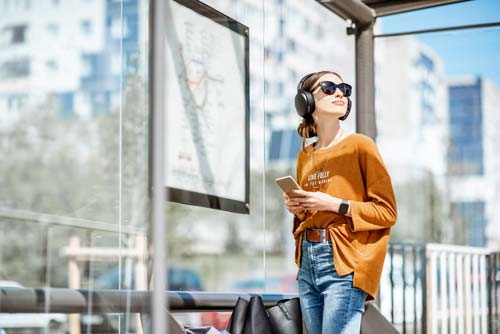 Did you know you can also buy 10-journey tickets for De Lijn in KBC Mobile?
That means you can travel and save money! 

Nature
Zoo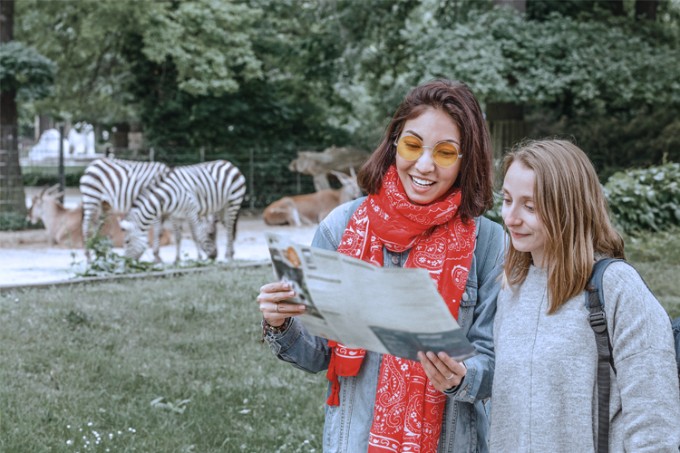 About: Want to spend the day among the animals? No need to travel far then! Giant pandas, pygmy hippos … you'll find them and plenty of other animals at Belgium's many zoos.
Location: Antwerp (Antwerp Zoo), Mechelen (Planckendael), Brugelette (Pairi Daiza)
How to get there by public transport: The Antwerp Zoo is located just outside the main entrance of Antwerp Central train station. The easiest way to get to Planckendael Zoo is by bus from Mechelen train station. And to get to Pairi Daiza in Brugelette, take the Mons-Aat line to the Cambron-Casteau train stop. The zoo is just a few minutes' walk along a signposted path.


Pajottenland
About: Beautiful Pajottenland, also known as the Tuscany of Flanders, is just a stone's throw from Brussels, where you can walk through the beautiful countryside and then relax in one of the many small cafés. For beer lovers: the region is also home to the famous Lambic and Geuze beers.
Location: Countryside around Dilbeek and Gooik.
How to get there by public transport: Most towns in Pajottenland are easily accessible by bus.

Ghent by Kayak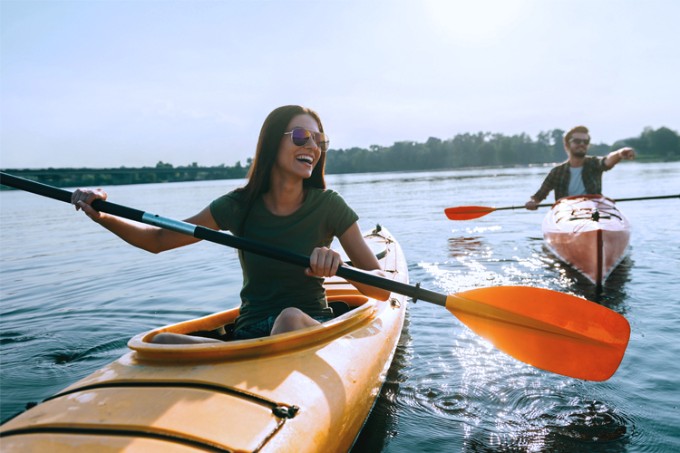 About: Don't feel like going to the Ardennes to go kayaking? You don't need to! Hire a kayak in Ghent instead and explore the old city centre on the water at your own pace. You'll see the city from a whole new perspective!
Location: Ghent
How to get there by public transport: Various companies offer kayak rentals, nearly all of which are located in the centre of Ghent.


Spoorfietsen
About: Ever heard of rail bikes? Visit the Kempen region and enjoy a fun bike ride along old railway tracks with your friends. And there's no need to worry about dodging oncoming IC trains heading for Antwerp, as this is an old military railway between Kapellen and Brasschaat that is no longer in use. You can cycle together with up to 11 of your friends on one big bike and admire the surrounding nature of the military domain. And who knows, you might even spot some deer!
Location: Kapellen
How to get there by public transport: The starting point is within walking distance of Kapellen train station.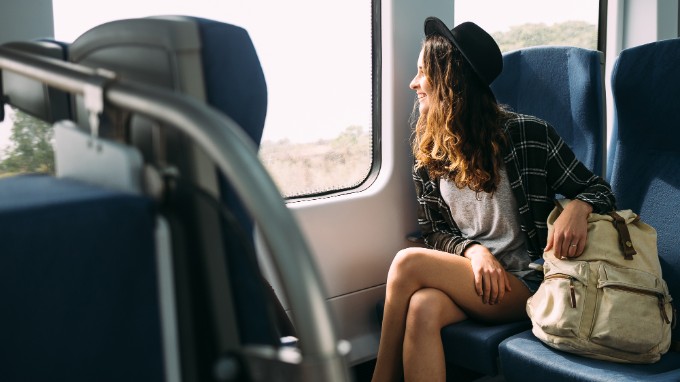 Arranging your train journey is a breeze with the additional 'SNCB' service in KBC Mobile.

Entertainment
Ghent Festivities
About: For 10 days in July, Ghent's city centre turns into a stage for hundreds of activities, performances and shows. Hop on one of the special party buses that run for this occasion and you and your group of friends will be in the middle of the festivities in a heartbeat.
Location: Ghent
How to get there by public transport: Take a bus or tram from Ghent St Pieters train station and you'll be in the heart of the Ghent Festivities in no time.

Boules and beverages
About: If you enjoy a game of petanque and a tasty aperitif, you'll love Apéro Boules in Hasselt! This unique place offers a combination of petanque, food and drink, and it's all indoors.
Location: Hasselt
How to get there by public transport: Apéro Boules is located in Quartier Bleu, along the quayside amidst restaurants and bars. Take the boulevard shuttle (leaves every 10 minutes) to the city centre from the station and get out at the 'Thonissenlaan' stop.

The Park Playground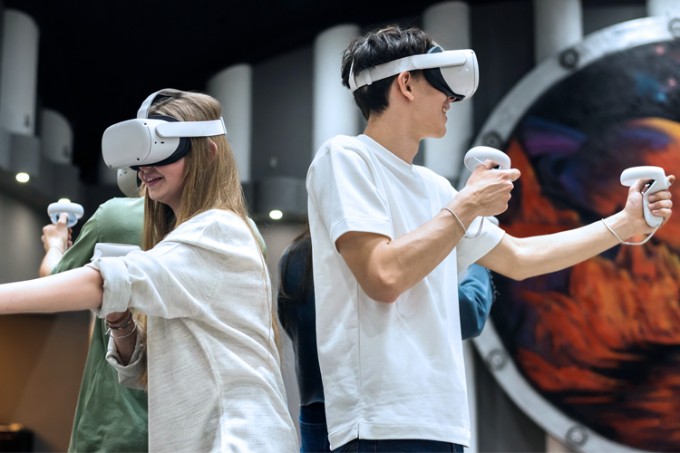 About: If you've been waiting for a chance to take part in The Mole, head over to The Park Playground, put on a pair of VR goggles and figure out as a team who among you is the traitor. Prefer a bit more action? There are plenty of other VR games to choose from!
Location: Antwerp, Ghent, Leuven, Brussels, Hasselt, Kortrijk
How to get there by public transport: Check The Park's website for information on how to get there from various locations.

The Labyrint van Durbuy and Adventure Valley
About: Get ready for a great day of adventure! Have fun getting lost in the Durbuy labyrinth and then – if you find your way out, that is – head over to Adventure Valley, Belgium's biggest indoor/outdoor adventure park.
Location: Durbuy
How to get there by public transport: Go to Barvaux station and walk for 10-15 minutes to 'Julienas' park, where you can take a free shuttle bus to the Adventure Valley park, which is a 5-minute walk from the labyrinth.

Shopping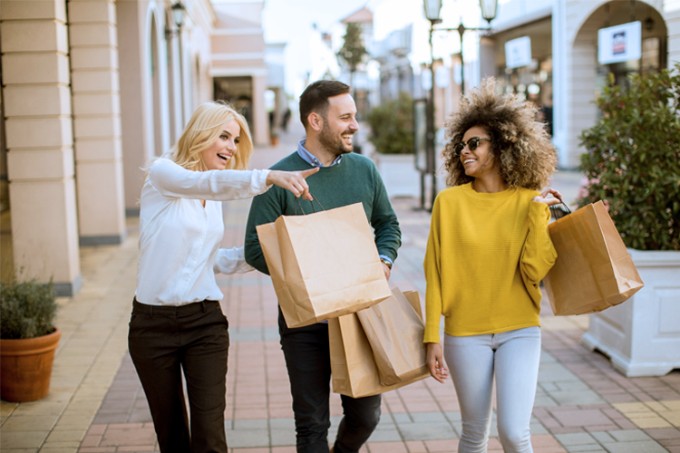 About: Shopping is always a good idea! Wijnegem and Maasmechelen are great for shopping as they're home to Wijnegem Shopping Centre and Maasmechelen Village, where you'll find dozens of shops all within walking distance of each other. Be sure to check your Kate Deals for a tidy discount!
Location: Wijnegem, Maasmechelen
How to get there by public transport: You can easily get to Wijnegem Shopping Centre by bus or tram (bus 410, 411 or 412, or tram 5 or 10). There's a bus stop right in front of the shopping centre. For Maasmechelen Village, take the train to Genk train station and from there take a bus to Maasmechelen Village.

Looking for more inspiration for a fun trip?
Whether you're looking for ideas and inspiration for a romantic date with your partner or for a fun family outing, we've lined up a number of great activities and trips for you. There's something for everyone!