Pay by ring, watch, bracelet or key ring
Wearable devices come in all shapes and sizes. From rings and watches to bracelets and key rings, you'll find something that's made for you.
Secure, innovative and contactless
An innovative touch-free payment method that's quick and totally secure.
Make sure you always have a way to pay
A stylish piece of wearable tech not only looks good, it also gives you a convenient means of payment when you're out and about.
Making payments can be a hassle at times. Standing at the supermarket checkout rummaging through your bag and pockets for money or your payment card, with a long line of customers waiting behind you... it's a situation we've all experienced at one time or another.
At moments like that, wouldn't it be great if there was a way to speed things up? Well, there is a way and a stylish one too. Welcome to wearable payments!
What are wearables?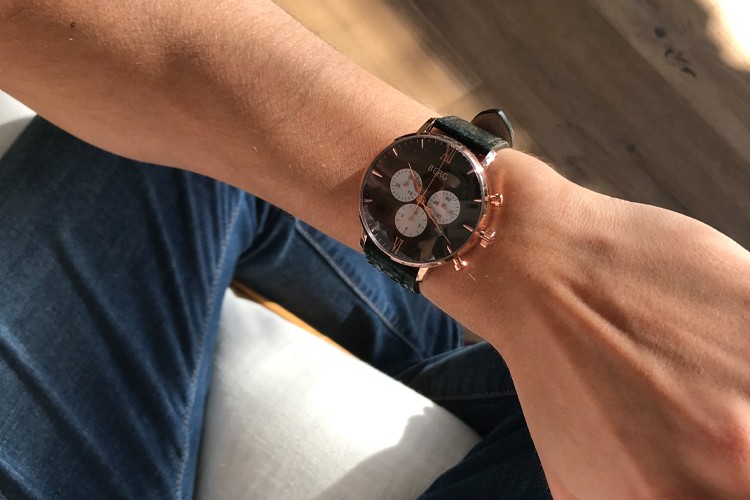 Wearables are fashionable pieces of payment tech that come in all shapes and sizes. From a snazzy ring or bracelet to a fancy watch or even a cool key ring, there's a wearable device for everyone!
These innovative accessories are all equipped with a chip, which enables you to pay completely contactless and securely, just as you would with your card. Simply hold your wearable device near the contactless-enabled payment terminal, and you're good to go.
KBC is proud to be the first bank in Belgium to introduce this innovative payment solution.
What you need to pay with a wearable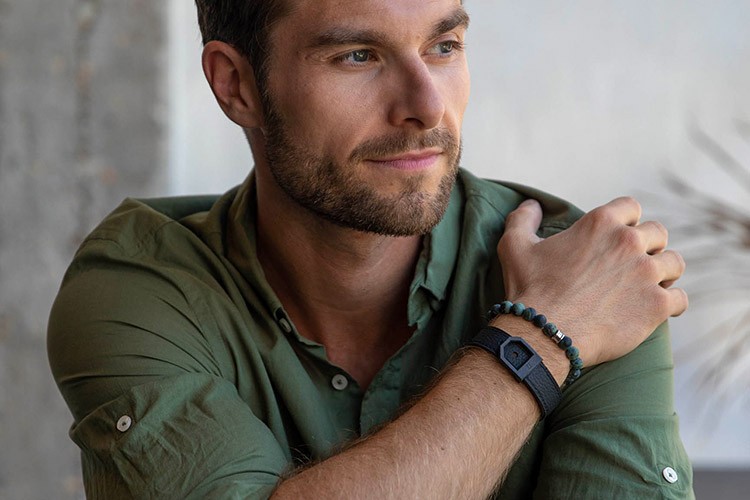 There are wearables to suit every budget and taste. Pick the one for you and pair it with your KBC Debit Card on the retailer's website. Once it arrives in the post, just quickly activate it in KBC Mobile and you're ready to pay in style!
You can use your wearable to pay at any Bancontact or Maestro terminal where you see the contactless payment logo displayed (four radio waves).
Are wearables safe?
Paying with a wearable is just as safe and secure as paying by card – something we consider of utmost importance. Payments of up to 50 euros don't require your PIN but you'll have to enter it to confirm higher amounts (the same one you use for your debit card).
For extra security you may occasionally be asked to enter your PIN for payments of 50 euros and under. This is a fraud-prevention measure to check that it's still you making the payments. Learn more from our FAQs.

Tip: use your wearable as you would any other means of payment and never lend it to anyone.
What if your wearable is stolen?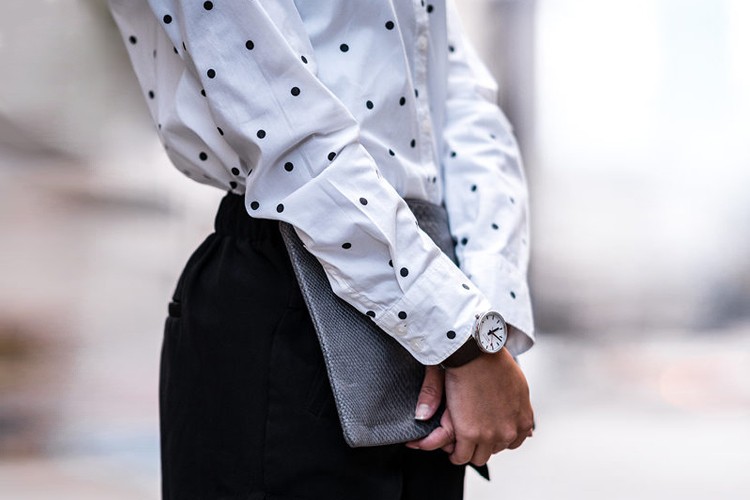 If your wearable is lost or stolen, act without delay and remove it from KBC Mobile.

If your debit card is lost or stolen, be sure to block it immediately in KBC Mobile. Alternatively, you can have your card blocked by calling Card Stop on + 32 70 344 344.

Important: as soon as your debit card has been blocked, you will no longer be able to pay using your card and any linked wearables.

You can also disable your wearable's payment function in KBC Mobile if, for instance you're not planning on using it for a while or you've lost your wearable device and think you might find it again.
How to order a wearable
1. Check out the range of items on our website.

2. Go to the retailer's website to see their extensive product range and order the wearable of your choice. When you place your order, you'll need to enter your KBC Debit Card details (card number and expiry date) so the retailer can link the payment feature to your wearable. Your card number has 17 digits and starts with 6703.

3. Use one of the available payment methods like Bancontact or Mastercard to buy your wearable. You'll then get an e-mail from the retailer confirming your purchase. Note that some retailers will ask you to pay first before providing your details.

4. Your personalised order will be prepared and sent by post (the wearable's payment function will not have been activated yet, so everything remains safe and secure).

5. Unbox your wearable and follow the instructions you received with it to activate it in KBC Mobile.
Want to order a wearable for your teenager? Simply follow the steps above and enter their KBC Debit Card details at step 2.
How to activate your wearable
You need KBC Mobile to activate your wearable.
You can activate your wearable by following the instructions you received with the device. There are two easy ways to activate it:
Enter your activation code in your KBC Mobile app (you'll find your code in the instructions).

Scan the QR code (you'll find your code in the instructions). Use a QR code scanner app or scan the QR code with your phone's camera if it can do that. The QR code cannot be scanned using MobilePay. Once you've scanned the code, tap the button to complete the activation process.
Can I link a different KBC Debit Card to my wearable?
When you buy your wearable, you need to register a KBC Debit Card to link it to your wearable. You can change this afterwards in KBC Mobile.
Offered in collaboration with:
Learn more