Agile working at KBC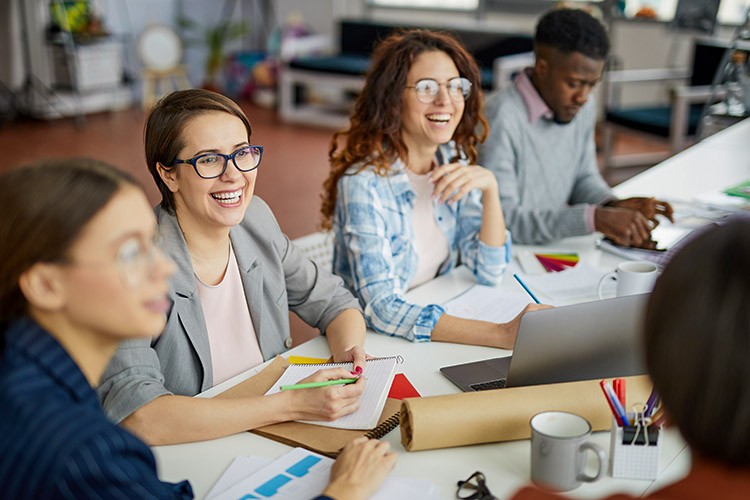 Technological developments are changing our customer behaviour, rapidly and radically. We, and our customers too, want a quick and personal experience. We expect the same experience from our bank-insurer as we get from companies such as Uber, Google or Booking.com.
The frequency of these changes is constantly increasing. Being able to respond quickly enough is crucial to our future as bank.

So we work agile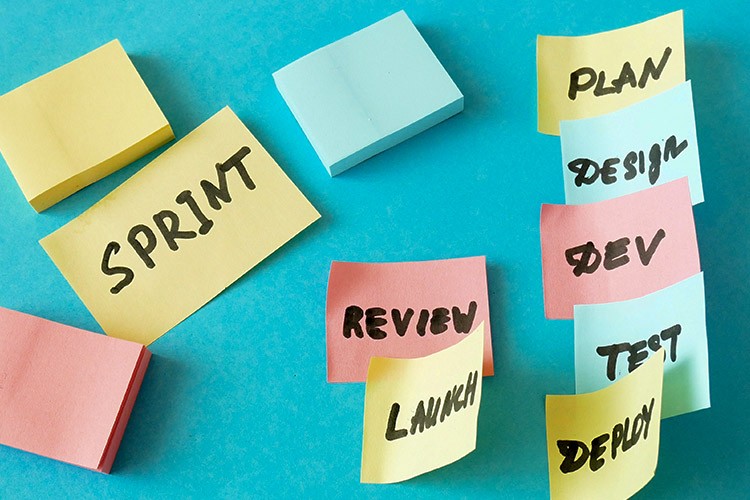 To respond flexibly and promptly to developments around us, our processes, our organisational structure and our people have to be ready for it. That's why we've chosen an agile way of working between business and IT.
An agile team delivers software in short cycles of plan, execute, review and evaluate. Functionalities are delivered in sprints of two weeks until the full end product is complete. This also gives us the opportunity to ask for feedback and incorporate it as we continue developing. And this enables us to deliver software that meets all expectations.
An agile team is a multidisciplinary team in which the roles are well distributed. A product owner is the voice of the business. They ensure the team is doing the right things and that priorities are clear. A scrum master leads the meetings and the development team creates properly functioning software.
In teams that do not work agile, the team leader usually assigns the tasks. Developers develop. In agile teams, the product owner decides which functionality should be developed next, but it is the developers themselves who
then decide how to go about it.
Team members have greater autonomy, but at the same time they work together more closely. In a stable team, in a stable rhythm. So, agile working is not only a way to develop software faster, it's also a more enjoyable way of working.
"Because business and IT are working in the same team, communication lines are short. Thanks to the continuous dialogue and interaction, you're always on the same wavelength and you avoid misunderstandings." says Jan Mennens, SAFe team leader. 

SAFe trains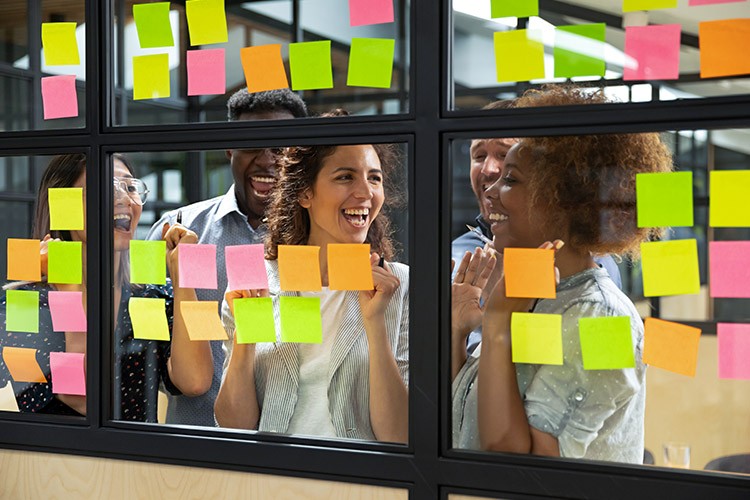 You achieve the best results when not just some of your teams work agile, but the entire organisation works agile. This is why KBC is investing in scaling up this way of working. We are doing this with the Scaled Agile Framework, or SAFe for short.
This means that various agile teams form a virtual organisation and we call this a release train or a SAFe train. To enable this team of teams to work together smoothly, there are a few additional roles which are responsible for the overall coordination. These include a product manager who, by analogy with the product owner of an agile team, ensures there's a continuous flow of work and clear priorities.
A release train also works according to the cycle of plan, execute, review and evaluate, just as the agile teams themselves.
Jan Mennens emphasises another advantage: "Thanks to the standardised way of working, it's also easier for team members to switch teams within the organisation. Each team works with the same digital tools which support the same way of agile working. That makes life just a little bit easier."
On top of all this, KBC focuses on communities. A community brings a number of employees together to work on a specific topic, for example, capacity planning. This team can also be multidisciplinary and always starts from a certain need identified by the team members themselves.
In other words, just as the customer is the focus of our new product developments and services, our employees are the focus of the way we organise ourselves. This ties in with our vision of corporate social responsibility.