How will we get around in the future? How will we keep every worker mobile at all times? At KBC and KBC Autolease we already have a good idea of the answer: multi-mobility. 
Multi-mobility is mobility...

KBC Autolease is becoming multi-mobile
The trend towards a new kind of mobility is already under way. KBC Autolease is also making the change and evolving from a lease company to a mobility provider.
By focusing on multi-mobility, we are making our offer future-proof. In a multi-mobile policy, every employee, within a scope that you decide, can make a free and conscious choice as to the modes of transport they use. The diesel car is increasingly making way for sustainable, healthier alternatives.
Our varied offer aims to inspire you to take a close look at your mobility policy. Your company can offer a forward-looking, flexible mobility policy.
An example: Ilse makes the switch to multi-mobility 
Ilse lives 30 km from work and always takes the car. She occasionally drives to head office in Brussels. Stress and traffic jams every day, in other words. There is a better way.
After a mobility scan, Ilse opts for a different way.
From now on, she works one day a week from home.
When she has to go to Brussels, she takes the train.
In the summer she comes to work on her bicycle one day a week, and in the winter she does so occasionally.
This solution is possible thanks to the combination of a green leased car, a leased bicycle using a salary exchange scheme and the Olympus app allowing Ilse to use public transport cheaply.
5 benefits of multi-mobility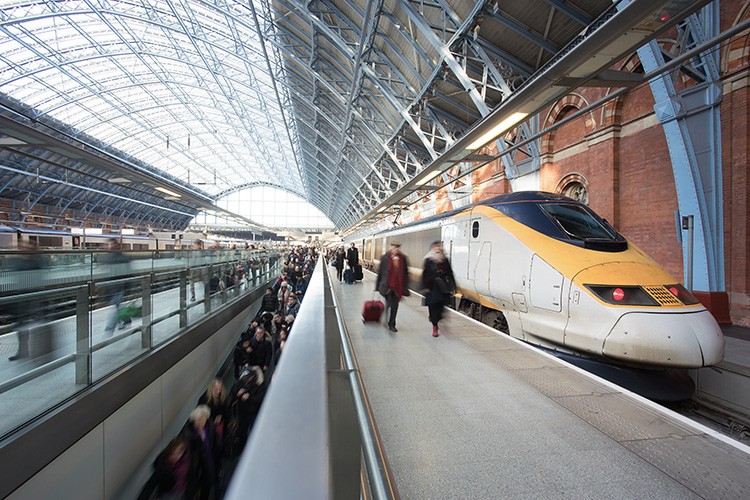 1. You are ready for a multi-mobile future
The future is multi-mobile, because:
the favourable tax treatment of the company car is under pressure
the current employment climate is changing. Workers increasingly expect more flexibility
the government, cities and municipalities are all working on alternative mobility plans
2. You keep your costs under control
You create the mobility framework, determine the choices made by the driver and keep your costs under control. Within the allocated budget and the set limits, your employees can make a deliberate and free choice from the range of possibilities offered by KBC Autolease.
3. You contribute to sustainable traffic
The bicycle or train naturally have less impact on the environment.
Alternatives are essential to ease the problem of traffic jams and reduce the amount of fine particles in the air.
4. A contented employee is worth their weight in gold
A multi-mobile policy makes your employees healthier and makes their lives easier. The right mode of transport at the right time:
increases exercise
reduces stress (including from traffic congestion)
means more efficient use of time
provides flexibility every day
The result? Lower sickness absenteeism and higher engagement.
5. You can manage your fleet easily with KBC Autolease Online
KBC Autolease Online is a free web application for vehicle fleet managers. Contracts, invoices, tracking orders: you can do it all online,  even if you manage several different fleets. You can allow drivers restricted access, for example to consult their own file or to modify data. 
KBC and KBC Autolease are passionate about sustainable mobility. That's why we've been ahead of the pack for years, with flexible and cost-effective solutions tailored to each of your employees. We make all combinations of bicycle, car and public transport possible.
The bicycle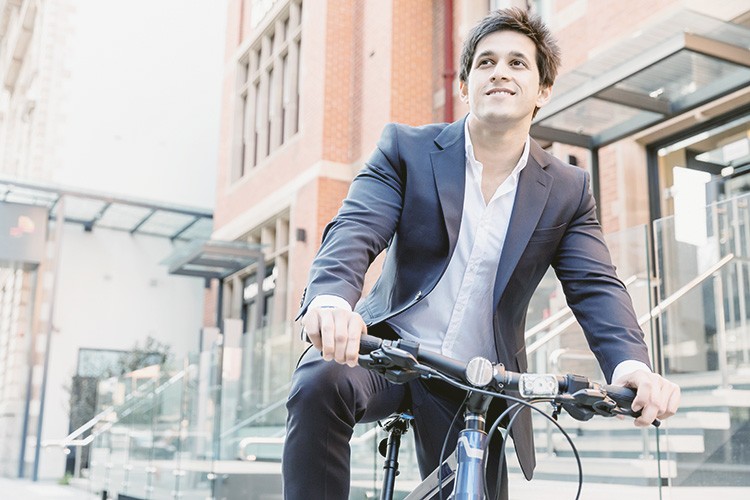 Did you know that 20% of employees live less than 15 kilometres from their work? That's easily covered by bike. And cycling is good for people and for the environment. It is also encouraged through tax breaks, and you can decide to pay a cycle allowance.
With our super-flexible bicycle leasing programme, there's an option to enable everyone to get on their bike. You go to a selected first-class cycle dealer and choose the bicycle that suits your lifestyle.
Together with our professional network, we take care of all the practical details.
A wide choice from all models, makes and accessories
City bikes
Racing bikes
All-terrain bikes
Trekking bikes
Delivery bikes
Folding bikes
Electric bikes 
Annual maintenance
The contract includes 1 annual maintenance service at an approved service point. That means your bicycle is in tip-top condition at all times.
Fully insured
Fully insured through KBC Autolease
VAB bicycle roadside assistance covering mechanical problems, punctures and vandalism
The car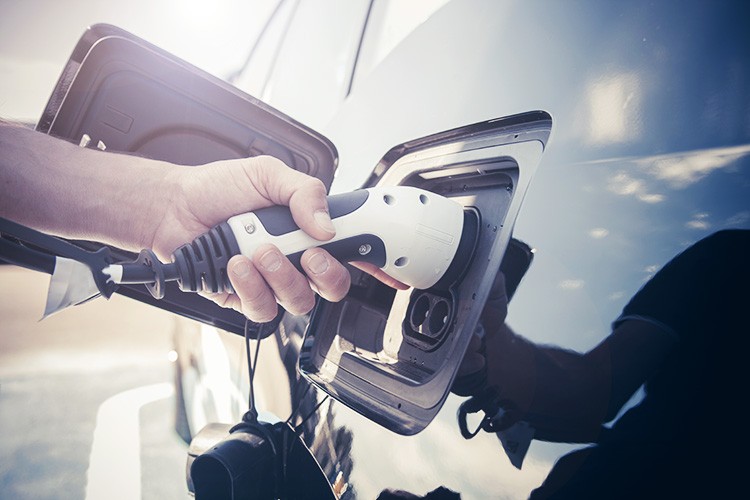 Diesel cars are still popular, but there are viable, more sustainable alternatives. Together with you, we will look at which vehicles are the most suitable for your fleet.
If you want to make an economically and environmentally friendly choice, calculate the Total Cost of Ownership (TCO). You do this by adding together all the mandatory taxes and other costs, such as the variable tax-deductibility, VAT, the solidarity contribution for carbon emissions and the extra non-deductible costs. Lower CO2 emissions usually mean a lower TCO. We state the TCO in every quotation and in our online calculation tool.
Below is a summary of the different fuel choices. You can also take a look at our list of Best In Class vehicle models.
Petrol
Lower purchase price than diesel
Available in the same models as diesel
Easy to switch from diesel to petrol
Powerful and economical petrol engines from many producers (e.g. a one-litre, three-cylinder turbocharged engine which delivers a smooth 120 bhp)
As many petrol engines emit virtually no fine particles, they are ideal for a mix of urban and motorway driving.
Petrol vehicles are increasing in popularity, and we encourage that.
Hybrid
Usually 90% tax-deductible
Better emissions performance (soot and nitrous oxides) then diesel
100% electrical power for very short journeys
Electric motor mainly used for support when pulling away or accelerating
Almost silent with smooth starting
Hybrid vehicles are excellent in the city, in stop-start traffic and in traffic jams, because they then make full use of the hybrid propulsion system. 
Electric
120% tax-deductible
No CO2 emissions whilst driving.
140 to 250 km on one charge
Much more economical than the (heavier) plug-in hybrid vehicle.
Nippy, quiet and relaxed driving
An electric vehicle is the ideal solution in an urban setting. The lithium-ion battery is charged from the grid and electricity is also generated when slowing down and braking.
The fact that this method of propulsion is not (yet) the first choice of Belgian consumers is due mainly to:
the limited range
the high purchase price, although the price of lithium-ion batteries is falling faster than expected.
the limited number of charging points, though the Flemish Government is planning to have 5 000 electrical charging points operational by 2020
Diesel
Economical internal combustion engine
Low CO2 emissions
For drivers who cover high mileages of more than 30,000 km per year and who make frequent motorway journeys lasting at least half an hour, diesel is still a sensible choice.
Diesel engines are not the best choice for use only in the city or for short journeys. What's more, from 2018 diesel will be more expensive than petrol.
CNG (natural gas)
CNG costs less than diesel or petrol.
CNG scores well on CO2 and toxic emissions such as soot and nitrous oxides.
N.B. It is still a fossil fuel and is therefore not a bridge to sustainable mobility.
It is a viable alternative if there is a CNG fuel station nearby
The range of CNG vehicles is limited, and the purchase price is higher than diesel vehicles. Their range is limited to 200-300 km, after which they can continue for short distance using petrol to help the driver out of trouble.
The number of CNG fuel stations in Belgium is still limited, but the Flemish Government hopes to have 300 CNG stations in place by 2020. 
Plug-in hybrid
100% tax-deductible
Very powerful because the internal combustion engine and electric motor can also operate simultaneously.
(Theoretically) low official fuel consumption and therefore low CO2 emissions
100% electrical power for up to 50 km
Longer distances with a petrol engine
In practice, the real-world fuel consumption is often many times higher than the official consumption figures due to the extra weight of having 2 engines and a large battery.
Plug-in hybrids are of interest for drivers wanting to run on the battery in the city (no emissions) but who also need to be able to drive on motorways.
Public transport with the unique Olympus app
The Olympus app makes it easy to integrate public transport and bicycle-sharing into a multi-mobility package for your workers, who can then use their time more efficiently.
Clients of KBC Autolease will soon be able to use the app. The first pilot project is in full swing, and Olympus should become fully operational later this year.
Switch easily between modes of transport
Your employees choose a mode of transport or a combination of modes which is the most suitable for their journey (train, bus, tram, Metro or bicycle).
They can do that for the whole journey, or just a part of it, for example using their leased car to drive to the railway station.
Simple administration
All journeys are automatically logged. You receive a clear monthly invoice.
Curious about how to get started with multi-mobility? We'll show you the way!
Are you as passionate about sustainable mobility as we are? Are you also convinced that offering a range of multi-mobility solutions leads to satisfied workers and a smaller ecological footprint? If so, join us on the journey towards multi-mobility.
Would you like to get started? Feel free to contact us. We'll be happy to help you.