"The CSRD legislation provides the right tools to develop a well-founded and integrated sustainability strategy."
From 2024, around 50 000 European companies will be required to report on the impact they have on people and the environment. Food group Vandemoortele, whose sustainability report was elected the best of 2022, shares some tips. "Start by asking the question: 'what themes are relevant to our company?' Whoever wanders into the forest without a compass will get lost."
What are the CO2 emissions of the chain as a whole? What about the gender pay gap in your company? How many work-related accidents have you recorded in the past year? Every large European company will soon be required to report on these issues every year. "The Corporate Sustainability Reporting Directive, or CSRD, imposes a reporting obligation", Toon Borghgraef, Commercial Banking Sustainability Manager at KBC, explains. Forming part of the ambitious European Green Deal, the European directive aims "to ensure that European companies place as much value on their sustainability reports as they do on their financial reports."
Some 2 800 Belgian companies
What are the effects of the CSRD in practice? It basically supplements the existing legislation applicable to listed companies. "These companies are already required to report on their sustainability efforts, but this directive takes it to the next level", Borghgraef explains. "Reporting is standardised to a greater extent. Companies will be required not only to collect data, but to have the data audited every year, in the same way as they have their financial figures audited." Just as important is the fact that a much larger group of companies will be subject to the CSRD. Its phased introduction means that large listed companies are required to prepare their 2024 annual reports according to the new method, whereas other large companies are not subject to this obligation until 2025. Borghgraef says: "Specifically, these are companies exceeding two of the following limits: more than 250 employees, turnover of more than 40 million euros, and total assets of more than 20 million euros. In practice, this applies to around 50 000 European companies, some 2 800 of which are located in Belgium, according to estimates of employers' organisation Federation of Enterprises in Belgium (FEB)." Indirectly, smaller companies will feel the effects too, "because the CSRD will lead large companies to make higher demands on their suppliers, and many of them are SMEs, which are plentiful in Flanders."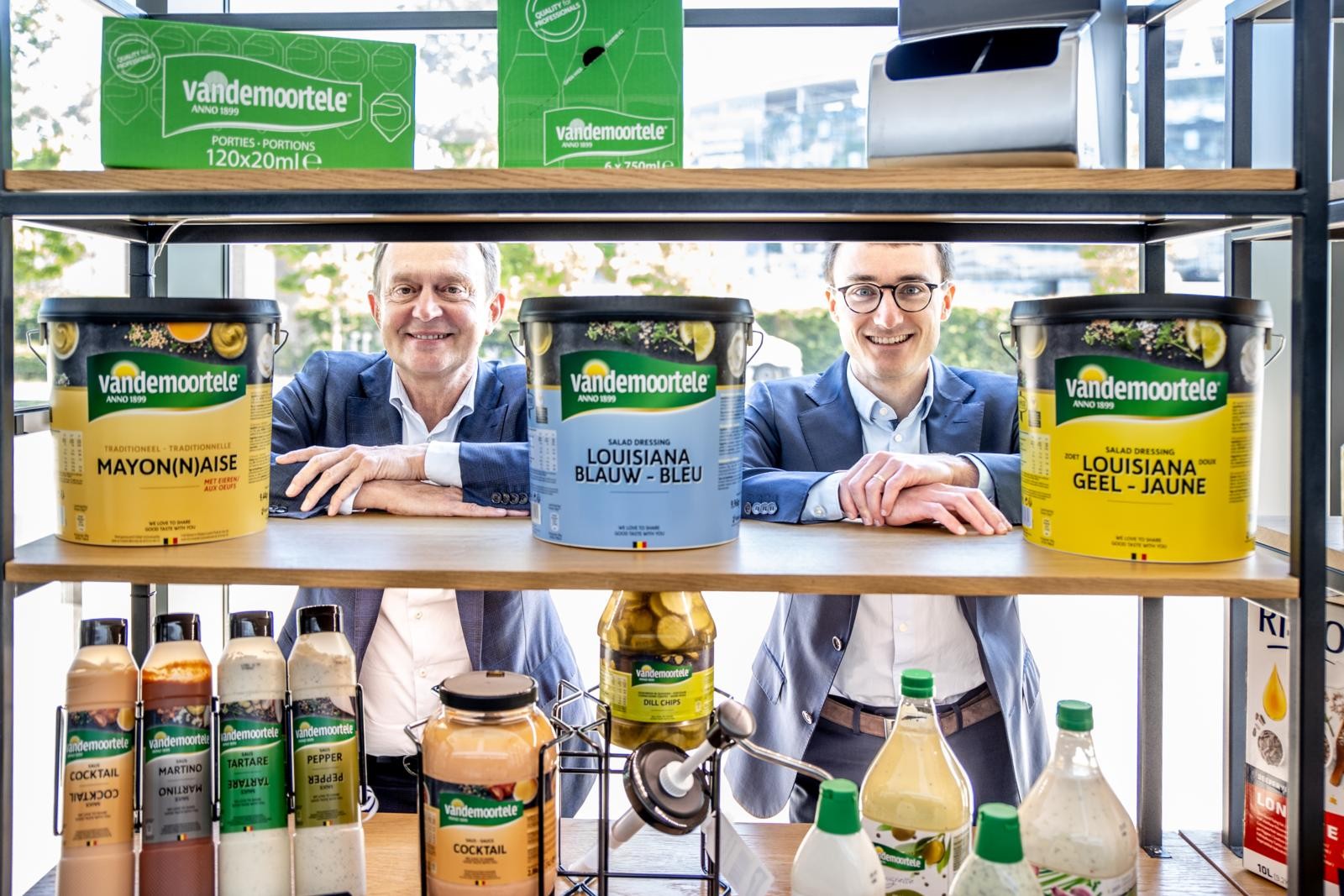 In other words, the impact of the new law should not be underestimated. How can companies prepare for this? The lengthy legal texts are an intimidating starting point, but – fortunately – they can count on various financial partners and experts for support. "Being a listed company, we've been required to report on our sustainability efforts for quite a while now. We use our experience to assist our customers", says Borghgraef. In addition to personal expert advice, KBC also offers its customers concrete tools to collect data, such as a free simplified CO2 calculator, which is an important indicator in CSRD reporting.
Another important bit of advice: don't be afraid to spy on the neighbours. "Many companies are just getting started with CSR, while some of them have already implemented extensive sustainability reporting. These companies provide a wealth of inspiration, so be sure to check out your customer's, supplier's or competitor's sustainability report or use KBC's detailed sustainability report as a reference."
"We also introduce our customers to partners who can guide them on their sustainability journey. Once companies have a credible sustainability strategy linked to targets, we can integrate it into their financing in order to support frontrunners in the sustainability transition", Borghgraef continues.
A growth process
One of Belgium's pioneers in sustainability reporting is food group Vandemoortele. Last year, the company won the award for Best Belgian Sustainability Report of the Belgian Institute of Company Auditors. The judging panel praised its readability and scientific substantiation as well as the high degree of transparency. Vandemoortele not only boasts of its accomplishments, but also communicates about goals still to be achieved. Their best practice is also worth mentioning: the food group succeeded in integrating its sustainability report into its financial results.
"Of course we're proud of the award. But the integrated report didn't just happen overnight", says Marc Croonen, Chief Human Resources, Sustainability & Communication. "It was a growth process." Croonen leads the preparation of the integrated report together with the Chief Financial Officer (for the financial aspects) and the Chief Legal Officer (for governance and compliance). 
As a company, we've been concerned with sustainability for quite some time, but in 2019 it became a fundamental pillar of our strategy." This was a deliberate choice of the Vandemoortele family and management. "We want to shoulder our responsibility as a company, and it's also the best course to steer in commercial terms. The Green Deal, ever higher expectations of consumers and supermarkets, as well as employees – we're transitioning to a world where sustainable business operations are part and parcel of running a business.
Marc Croonen, chief human resources, sustainability & communication at Vandemoortele
Croonen emphasises that reporting is just one aspect of Vandemoortele's sustainability policy. "The figures reflect our conscious choice to be transparent about targets achieved, but we obviously also report on our actual sustainability ambitions." Specifically, the food company selected three themes: 'balanced nutrition', 'protecting nature' and 'enhancing life'. "We linked four major ambitions to each of these three themes, supported by numerous initiatives", says Croonen. "'Balanced nutrition', for example, is linked to the ambition to reduce the sugar and salt content of our products, whereas 'protecting nature' is about CO2 reductions, responsible palm oil, and so on." Vandemoortele has appointed a project manager in the company for each of the 12 targets. "They work towards the goals with a network of team members. Together, we monitor the progress made during the year, and twice a year we publish external, transparent reports."
Start with materiality
"It all starts with a proper materiality analysis", says Croonen. "Decide which themes are relevant to your company and then incorporate them into the company strategy." Energy consumption, packaging, inclusion, safety: what are major concerns for employees, suppliers, NGOs and customers? What issues do they want us to address? "The CSRD legislation is quite complex. If you simply wander into that forest, you'll get lost. A materiality analysis provides you with a compass. It's just like in your personal life: whether you choose to eat less meat, insulate your home or separate your waste more effectively – you make deliberate choices depending on what matters to you and what makes your living environment a better place."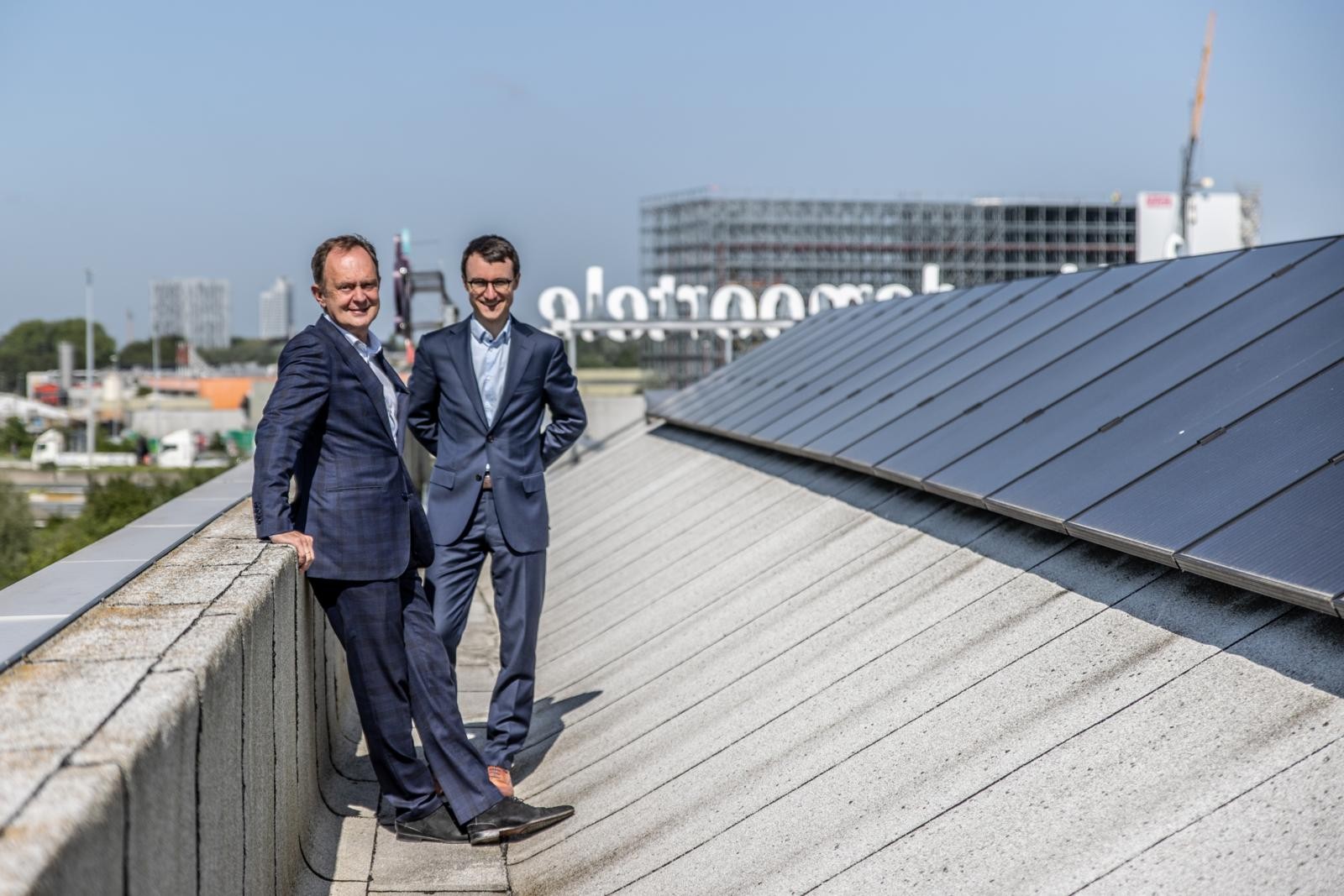 By embedding sustainability in the company strategy, you create broad commitment. "And it opens up business opportunities", Croonen adds. "Take our ambition to improve the Nutri-Scores of our products, for example. We successfully developed a margarine with the highest nutritional rating in the market. Next, we put the margarine into a fully recyclable tub. Supermarkets are happy to add such products, as they provide a competitive edge."
"This kind of approach does take time", Borghgraef warns, "so you shouldn't wait until 2025 to collect data. This is how you avoid the legislation from becoming a compliance problem, and you'll find that in fact it offers opportunities." Croonen agrees. "By embedding sustainability now, you'll develop an internal culture and you'll be able to tell the outside world a well-founded story. The law also provides the right instruments for this purpose, such as the double materiality analysis. The CSRD requires companies not only to consider their impact on the environment and society, but also the impact that environmental and social topics have on their own operations. An example of the latter: we're asked to analyse the risks of increasing drought in the regions where we purchase our grains; these analyses yield valuable long-term insights."
KBC is also reaping the benefits of its sustainability strategy. Toon Borghgraef says: "First of all, we assume our responsibility, including by minimising our own footprint. Secondly, we also aim to actively help our customers in their transition. Customers who work towards sustainability are better prepared for the future. Being their financial partner, we benefit from this too."
What is KBC doing?
As a signatory to the United Nations' Collective Commitment to Climate Action, KBC published its first climate report in 2022. This report sets out explicit targets for lending in the most climate-intensive sectors (e.g., real estate, energy, agriculture). KBC publishes progress updates on those targets in its annual sustainability report.