At the beginning of 2014, KBC became the financial partner to Storm, a Belgian wind farm developer, which is soon to be developing a new one in Minderhout.  
KBC and Storm have the wind behind them
KBC is strongly committed to sustainability and, in this vein, founded a long-term relationship several years ago with Belgian wind farm developer Storm.
How it started
Following intensive negotiations, at the beginning of 2014 KBC and Storm signed a framework agreement to fund five onshore wind projects. Partly thanks to its successful track record, KBC was engaged in October 2015 to fund four further onshore wind farms, of which Minderhout is now Storm's third project. 
The pipeline continues to grow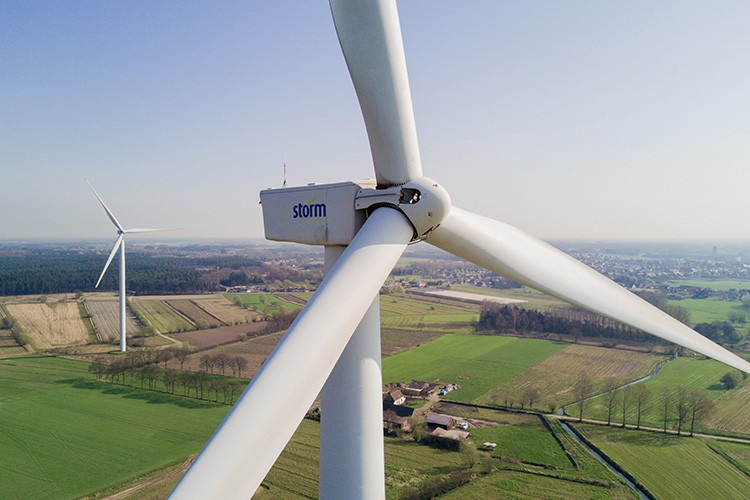 At present, no fewer than 11 Storm wind farms and 27 wind turbines are operating across all of Flanders. Together, they account for 172,700 MWh of energy, representing the annual consumption of around 50,000 households. Two wind farms are under construction and will provide two additional turbines. Eleven wind farms are currently in the process of being commissioned and will add 24 more turbines.
The site of this latest Storm wind farm in Minderhout lies to the east of the E19 motorway (in Antwerp province) and its work starts in the spring of 2017. Operations will be around a year later and some 3,000 households' annual consumption will be produced in the form of green power.
The framework agreement with KBC enables us to fund and realise a large number of projects in an efficient way. We are very happy with the resultant long-term relationship and the high degree of mutual trust created. That trust – combined with KBC's professionalism and thorough knowledge of the sector – has been a major factor behind our highly satisfying working relationship with them.
Kristof Moens, CFO of Storm
 Michaël Pierlé, Relationship Manager: 'The offers for funding each of the eight specific projects pursued with Storm have all been tailor-made to the borrower's needs. The set-up allows them to develop and construct the sites in line with their own internal processes.
Moreover, the finance packages and the bespoke interest-rate hedging arrangements ensure that neighbouring proprietors can enter the process at a certain moment to acquire shares in the project. In return, they'll get an attractive dividend and can request supplies of green power at a special rate. It's a concept we've been able to implement several times already in recent years, and this really benefits the cooperation between Storm and KBC.'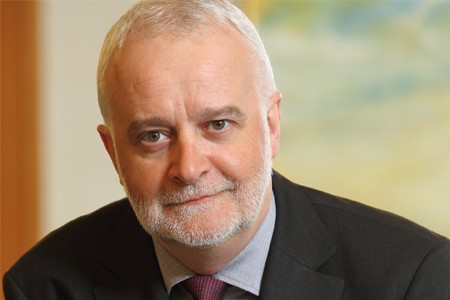 Wim Eraly, General Manager, KBC Corporate Banking: "At KBC, we strive for sustainable, profitable growth. Additionally, we seek to fulfil our role in society and are continually looking for ways to assume our environmental responsibility. We therefore view this cooperation with Storm as a success at a number of levels.  We are naturally pleased to be able to continue the years of cooperation we have already had with Storm. And the fact that we are able to support them locally in projects that reduce the human footprint is of course the cherry on the cake."