KBC Corporate Banking accompanies its clients, even abroad. To do so, KBC has built up an international network. What is important to a company like Cartamundi when it's expanding abroad?
Cleverly designed network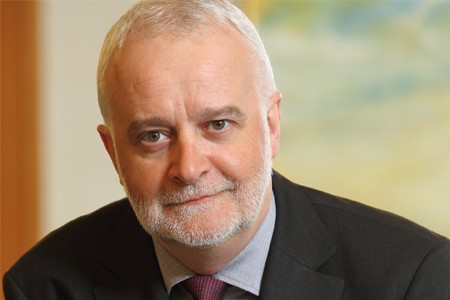 Wim Eraly, Senior General Manager KBC Corporate Banking:
"Without an international network, you cannot support the Belgian mid caps sufficiently when they venture abroad. We are intentionally only present where it is most relevant for Belgian companies. With branches in New York, Europe and Shanghai, we have local presence in seven out of ten top Belgian export countries.
As a result of this cleverly designed network, we can offer our Belgian clients a much better service because our teams in these foreign offices are exclusively at the service of our companies. They can call on local expertise without having to introduce themselves again over there because we already know them from over here."
Expanding abroad
A fine example of such a Belgian company that is expanding internationally and can count on KBC is Cartamundi, the largest producer in the world of card and board games. Above, you can watch the short coverage by Kanaal Z in which Cartamundi explains what they consider important in terms of service now that they are expanding abroad.

Learn more