Ecophos pushing the boundaries for the phosphate industry. The company's factories in Bulgaria and France came about with support from KBC.
The 'phos' in Ecophos stands for phosphates, the key element in the company's two main activities, explains Sebastiaan Van Dooren, Ecophos's financial director. The 'eco' stands for both economy and ecology. The procedures developed by Ecophos tap the commercial potential of low-grade stone that was hitherto barely exploited, together with waste flows from water treatment plants. The effect has been a substantial drop in production costs and energy consumption. The sustainable nature of the solutions is one of the reasons why KBC is glad to support the company. The fact that Ecophos established its headquarters in the shadow of the university in Louvain-La-Neuve is also no accident: the company turns on innovation and technology.
The technology and project services divisions of Ecophos offer a production process that converts phosphate raw materials into high-quality phosphate products: what is sold is a licence to use that process, the (customised) design of the plant needed by the customer and part of the installations. Each project is different, as the clients operate in widely differing segments of the phosphate industry all over the world: Kazakhstan, Peru, Egypt, Namibia, Pakistan. These locations are all close to phosphate mines.
The smooth relationship with KBC rests on a very thorough knowledge of Ecophos and its strategy. They also help us to devise solutions.
A separate case is the plant that Ecophos had constructed in Bulgaria. 'In 2013 we embarked on the construction of an Excellence Center, in fact a substantial R&D plant where we are able to validate and demonstrate to customers the technology we develop and fine-tune over here.' The plant has been operational since September.
Bulgaria is a KBC home market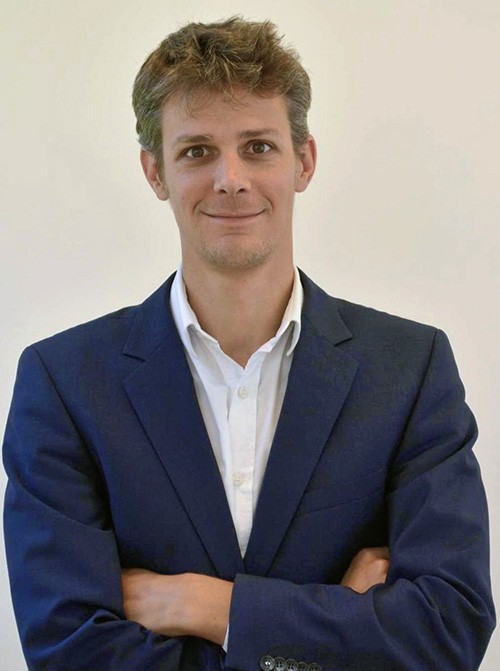 The choice of Bulgaria is related to activities that Ecophos already had there. But as it happens Bulgaria is one of KBC's other home markets. In other words KBC does not just have a branch there but an entire bank. And it goes without saying that the various banks in the group are glad to support one another's home clients. 'For us that certainly worked out well. We wanted to invest some 10 million euros in the pilot plants and a significant element of that sum was lent to us by UBB, KBC's Bulgarian subsidiary.'
In addition to its project division, Ecophos is also active in the market for feed phosphates, with its own products under the Aliphos label. These are produced in two plants purchased by Ecophos in Bulgaria and the Netherlands. The company is at present investing in further plants in Egypt, India and France. 'At Dunkirk in France we are able to do so with KBC, as they have a branch there. Since we are dealing here with an investment of 75 million euros, we have structured a club deal with two other Belgian banks. So this is a syndicated loan: a single contract bringing together three banks, under the leadership of a single administrator/manager, in this case KBC. That simplifies matters for us, as it's a single credit agreement, with the same collateral arrangements for all three banks. They jointly lend us both a sum for both the long-term investment and the working capital.'
When a guide is welcome
Ecophos did not as yet have any operations in France and the assistance from KBC France was therefore most welcome. 'They have staff in Rijsel, just two hours away. We have met them on various occasions, our business development team and I myself, for example to examine the collateral arrangements for plants in France, or to identify topics for which we needed to engage external law firms. 
In fact they helped us in what was for us an as yet unfamiliar country to make the right choices during the structuring phase.'
Similarly Van Dooren says that Ecophos benefited considerably in Bulgaria from KBC's presence. 'It was even easier there, as we already had operations in that part of the world. We brought together our local team with the people from UBB and between them they thoroughly prepared the entire file. Subsequently I also spoke here with KBC staff in order to provide them with further background and to explain the strategic importance of the factory for the group. The decision was taken at the level of the KBC Group, but since the file had been prepared in Bulgaria, the work here was highly straightforward, but as for us and for KBC.'
Where possible with KBC
Ecophos in fact always works with KBC, if it is represented in the country where Ecophos needs assistance. That's because Ecophos is still in a growth phase, says Van Dooren. Heavy investments are therefore being made and it can take quite some time before those investments start paying for themselves. 'In the case of Dunkirk, for example, the contract was signed at the end of 2015, whereas the plant will not be operational until the end of 2017.' The smooth relationship with KBC therefore rests on a very sound knowledge of Ecophos and its strategy. 'KBC is a good banker for us as the relationship has continuity and because they have confidence in our business plan and our management. And also because they help us devise solutions: in particular we need a lot of added value from our bank in the early stages of a project, when the financial side needs to be structured.'
Take-Aways
As long as a firm remains in the growth stage, it needs a bank that believes in long-term relationships, for the firm will be investing heavily and it takes time for investments to show a return.
In a country in which a firm is not yet active, the bank can be an effective guide. In order to plan our plant at Dunkirk, we gained considerable benefit from the knowledge of the KBC France people.
Apart from the countries in which KBC Corporate Banking has an establishment of its own, KBC clients naturally also receive a full range of services in the countries that KBC regards as its home market.
Learn more?