KBC Corporate Banking now also in Italy
KBC provides not only local support for your business but also helps you on your international growth journey. At KBC Corporate Banking, our international expertise, highly skilled staff and smartly-crafted international network unlock your potential and get you off to a flying start. Our network is now expanding with a branch in Italy.
Why Italy?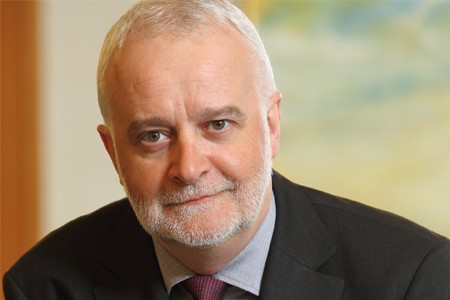 Wim Eraly, Senior General Manager KBC Corporate Banking: 'We aim to have an international presence where our home clients need them. Our strategy is to expand selectively, seeking to enter markets where our skills and expertise deliver most value to our clients. And when we set up an international branch, we go the extra mile to really make the difference for them.'
With five branches in Europe, three in Asia and one in the US, KBC is able to assist the majority of its clients. 
What you can expect
Our Italian branch will work according to the tried and tested concept of other KBC subsidiaries:
Our local staff works only for KBC group's home clients. You'll get advice quickly when you need it and won't be just a number.
We speak your language. Not just literally, but figuratively too. And there's no need for introductions. Our specialists are already well familiar with your company and business model thanks to close cooperation with their KBC colleagues.
We'll ease your administrative load by helping you navigate the regulatory Italian environment and make it easier for you to open an account.
We network with the local business, government and diplomatic community to defend your interests.
'The prime focus of our office located at 14 Via Dante in Milan is providing payment and working capital solutions. It is conveniently situated in the centre of town, close to the Duomo and the financial center of Milan.
Simone Fato, branch manager
Looking to conduct international trade in Italy?
If you're interested in import, export, setting up a local sales entity or production unit, speak to your relationship manager or to one of our staff in Milan. 
I've recently arrived from Belgium and work closely with my Italian colleagues. We're eager to help our Belgian clients on their business growth journey in Italy and are happy to provide obligation-free information.
Joris Bijdekerke, Relationship Manager in Milan