KBC Autolease and Stellantis make short-term rental greener
KBC Autolease, a pioneer in green mobility, is taking an innovative approach to short-term vehicle rental. As from mid-October, existing B2B customers in this market segment will be able to use plug-in hybrid and electric vehicles. The leasing company is undertaking this green initiative together with automotive group Stellantis.

Companies and organisations that work with KBC Autolease in a long-term B2B context sometimes have short-term mobility needs. This could be a vehicle for a consultant temporarily joining the team, or an interim employee hitting the road during a busy period. Existing customers have been relying on KBC Autolease's short-term rentals to meet these needs for many years. Now the leasing company is looking to continue its pioneering role in green mobility and achieve its own sustainability targets by making the short-term rental of vehicles greener.
Accessible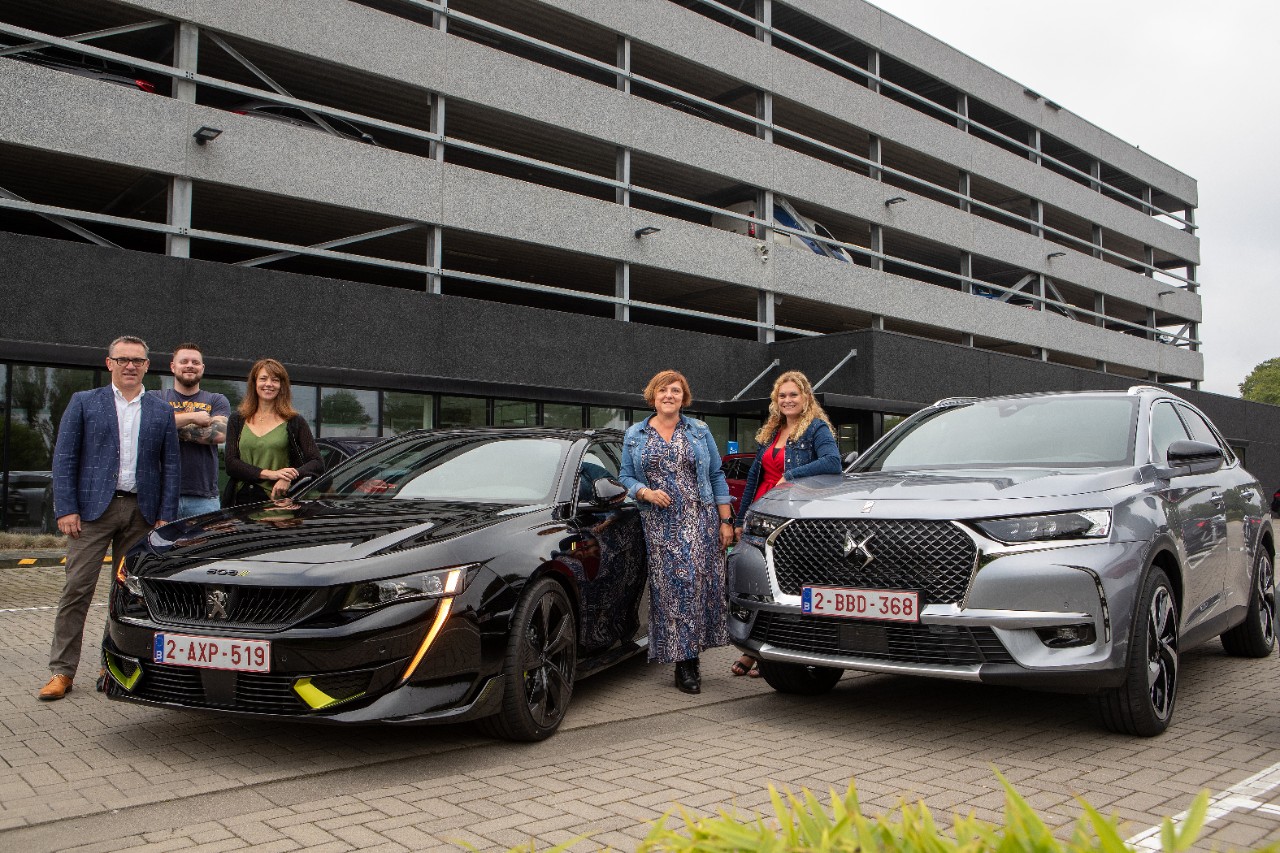 'Starting in mid-October, we will be offering plug-in hybrid and electric vehicles for short-term rental to our existing B2B customers,' said Sabine Ryckebusch, Manager of Remarketing and Short Term at KBC Autolease. '
After all, the shift to electric driving is not a given for every company or organisation.
That's why we want to introduce our customers and their employees to the benefits of electric driving in an accessible way through short-term rentals.'
Stellantis
KBC Autolease is working with external partners/importers to supply the sustainable vehicles, partnering with automotive group Stellantis to provide green short-term rental vehicles. 'This importer of Opel, Peugeot, Citroën and DS makes is providing us with a range of new, sustainable vehicles in the coming months, which allows us to always offer our customers recent vehicles with limited mileage', says Sabine Ryckebusch.
Best solution
KBC Autolease's partner Stellantis is supplying small and medium-sized vehicles. 'We want to help KBC Autolease deliver the best solution for the customer, whatever that solution may be', says Lease Manager Peter De Saegher of Stellantis. The importer's portfolio includes Peugeot, Citroën, DS, Opel, Fiat, Abarth, Jeep and Alfa.
Learn more?