Machine builder LVD Group named Belgium's 'Best Managed Company 2018'
"Successful thanks to an open mind and a motivated team"
Unknown does not always mean unloved. The West Flanders LVD does not immediately ring a bell among the general public, but in the aviation sector and among manufacturers of medical equipment, agricultural machinery, crane manufacturers and suppliers of sheet metal, the company has an outstanding reputation.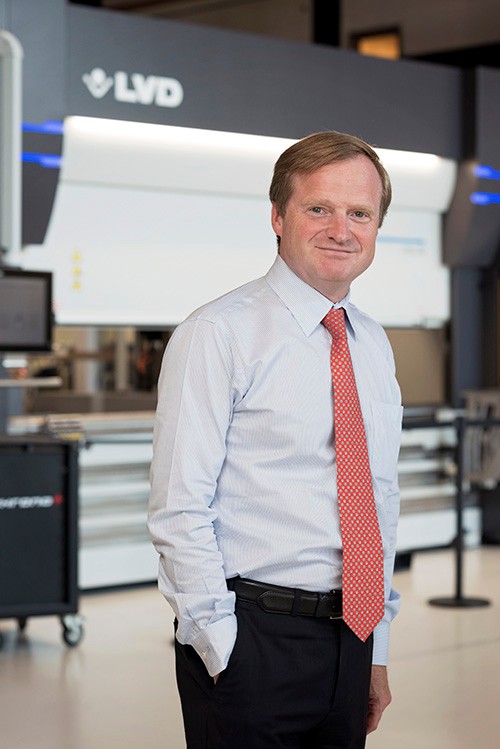 "Prof. Dr. Simon recently named LVD as a Flemish 'Hidden Champion' in a selection for Voka (Flemish network of companies). We don't easily reach households. That's why the recognition as Best Managed Company is so important, because it shows what we stand for and motivates people to join us," says CEO Carl Dewulf.
LVD develops sheet metal working machines such as CNC press brakes, punching machines and laser cutting machines with the right software to prepare them for Industry 4.0. The installations are manufactured worldwide and used in all kinds of sectors. The most remarkable order was received in March. "The Japanese technology company Kawasaki was looking for custom press brakes with special bending technology. They will use these to bend large panels for the fuselage of the new Boeing 777x."
It is no coincidence that companies from the Far East turn to LVD, because the company also has a major production subsidiary in Asia with over 1,000 employees. The local operations are able to absorb fluctuations in exchange rates. "That's not the only advantage. A storm of protectionism is raging in China and America. By producing locally, these protective measures have less of an impact."

KBC as a stable partner for family businesses
Although LVD has become a global player, it wants to remain firmly anchored in its home country. Here, it also finds the right partners to rely on.

Shortly after our founding in 1953, KBC, then still the Bank of Roeselare and West Flanders, provided the financial support needed to make LVD great. Over the years, we have built a good, solid relationship. The relationship is based on trust within a transparent reporting environment."
As a machine tool manufacturer, LVD is dependent on investor confidence and business cycles. In times of economic recession, business can sometimes take a downturn. "That is why it is important that there is a financial institution in Belgium with local decision-making power that develops a long-term vision with us that we can count on in good times, but especially in bad times."
This kind of long-term thinking typifies the family business and creates opportunities. "Year after year, LVD has invested in R&D and complex technological bending and cutting applications. This is the advantage of being a company with family shareholders. This is also the case with other top players. If we were to be led by a management team that focused solely on next quarter's results, we would never invest this heavily in tomorrow's technology. But we do, and with success, but it does require a long-term approach," emphasises the CEO.

Coaching as an internal touchstone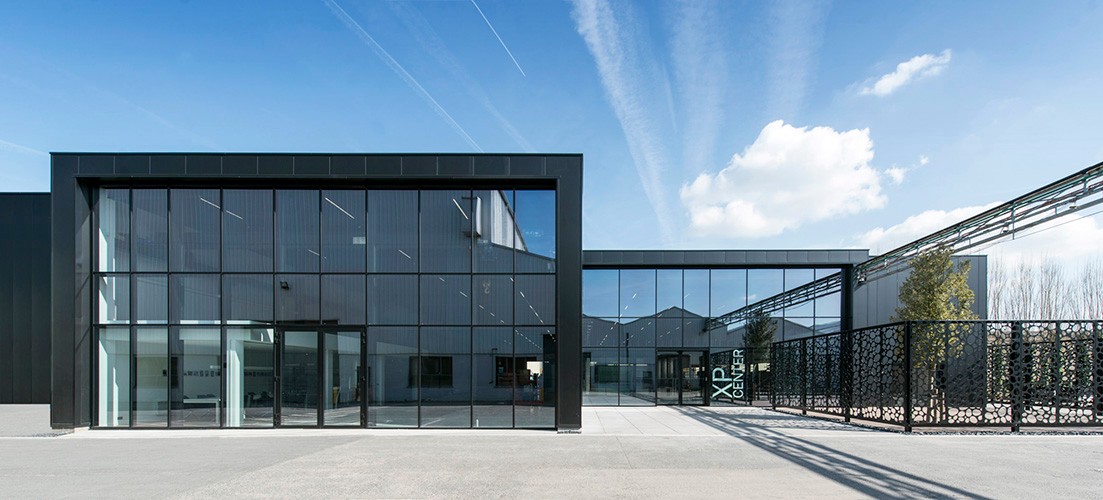 Running a family business is a constant balancing act, in which the family interests must be attuned to the vision of experts and managers. "We have found the right balance. This has also been confirmed by the initiators of Belgium's Best Managed Companies, Deloitte Private and Econopolis, with none other than Françoise Chombar, CEO of Melixis, as the chairman of the jury," continues Carl Dewulf. "During the coaching process, they screened our processes, approach and methods. They also examined the level of commitment of the employees."
LVD thereby came out as one of the best pupils in the class and, together with CE+T, EASI, E.D.&A., Protime, Vanbreda Risk & Benefits and Vandersanden Group, is one of the happy few. "The recognition was not a complete surprise, because we have been a well-oiled team for many years now. We deploy our employees efficiently and use every talent to develop innovative cutting edge technology, always taking the wishes of our clients into account. This approach distinguishes us from our competitors," says Carl Dewulf proudly.

Looking ahead
The image which LVD was presented with inspired Carl and his team. "We want to further convey the ideas to our employees. As a company which upholds innovation and agility, you have to stimulate people and offer them opportunities so that they continue to surprise and create added value."
In the meantime, management is closely following developments in the sector and is also looking with interest at startups and smaller niche players in plate and tube applications. "They dare to come up with surprising and interesting applications, but often do not know how to introduce them on the market. LVD can make them stronger by perfecting the products and finding a global audience for them. This is how we integrate fresh ideas into our core business."
Through such strategic acquisitions, LVD can continue to grow. Even now, after 65 years of cooperation with LVD Company, KBC continues to play a crucial role. "We face a huge number of challenges, but only with a banking institution that offers long-term guarantees and thinks along with us can we take important steps forward," says Carl Dewulf.