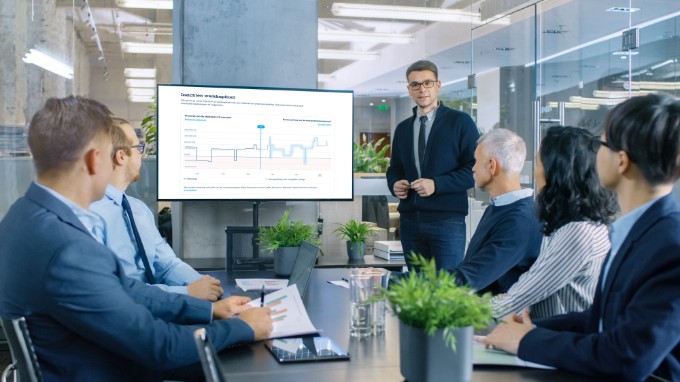 Working capital insights
Track changes in your working capital thanks to insightful analyses
Get AI-based forecasts, alerts and solutions
See how much money you can release and how you score compared to your competition
See your working capital clearly
We aim to be your partner in helping you get the most from your working capital. That's why we developed the smar 'Working capital insights' tool and are pleased to make it available to you.
The 'Working Capital Insights' app works on the basis of artificial intelligence and provides insightful analyses. The past and future of your working capital are laid out using clear graphs and overviews.
The 'Sector analysis' shows how your financial situation compares with that of your competition and how much working capital you can release through optimisation.
The 'Working capital insights' app allows you to optimise your working capital ahead of time from the start screen of your trusted Business Dashboard.
Receive intelligent solutions and suggestions
Find out how much working capital you can release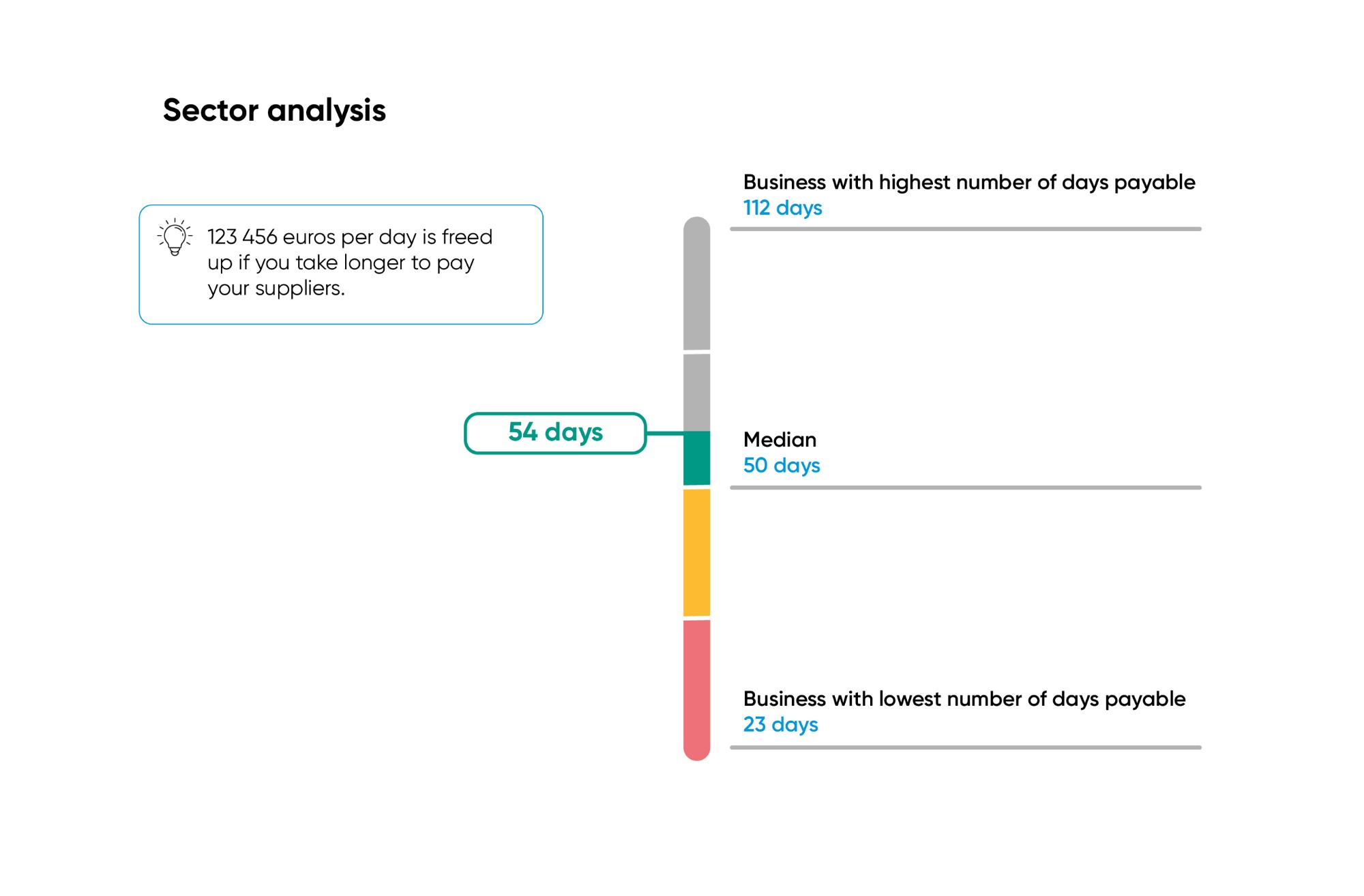 Find out in the 'sector analysis'* how your working capital scores compared to companies in your sector.
Strengthen your market position by taking these insights into account in negotiations with your suppliers and other partners. 

*Only for Belgian companies for which sufficient financial data are available at the National Bank.
Insightful analysis of your history helps you save costs
Our algorithm looks for patterns in your history, which allows us to forecast the situation for your liquid assets at KBC over the next 90 days.
Unlike models in ERP packages, we also take account of any of your credit lines, arrangements with KBC Commercial Finance and export documentary credit.
If you also share your incoming and outgoing invoices with us, your business gets better projections because the shared information helps make our model smarter.
The more data we have, the better the projection becomes. Bear in mind that, for the time being, we do not have your account details with other banks.
If you're a Business Dashboard administrator:
click the button below and activate the 'Working capital insights' app.
If you're not an administrator:
ask an administrator to activate it for you.
Bear in mind that the app appears right away in your Business Dashboard, but it takes one day before all data has been processed and is displayed.
https://www.youtube.com/watch?v=sAg7WmKr824&t=13s
Need help activating or using the app?