Receive alerts for potential, future cash shortfalls
Get personalised solutions and suggestions
Gain insight into changes to your liquid assets
Working capital is of vital importance. In the short term, companies hardly ever go bankrupt due to solvency problems, but rather due to a lack of liquidity.

In your KBC Business Dashboard, you'll therefore find a new 'Working Capital Insights' app. Our intelligent algorithms analyse your working capital, so you can get the most from it.

A list of the main benefits
1. See the most important info at a glance.
Thanks to a new widget on the homepage of your Business Dashboard.

2. A consolidated overview at group level.
You decide which companies to include in the group.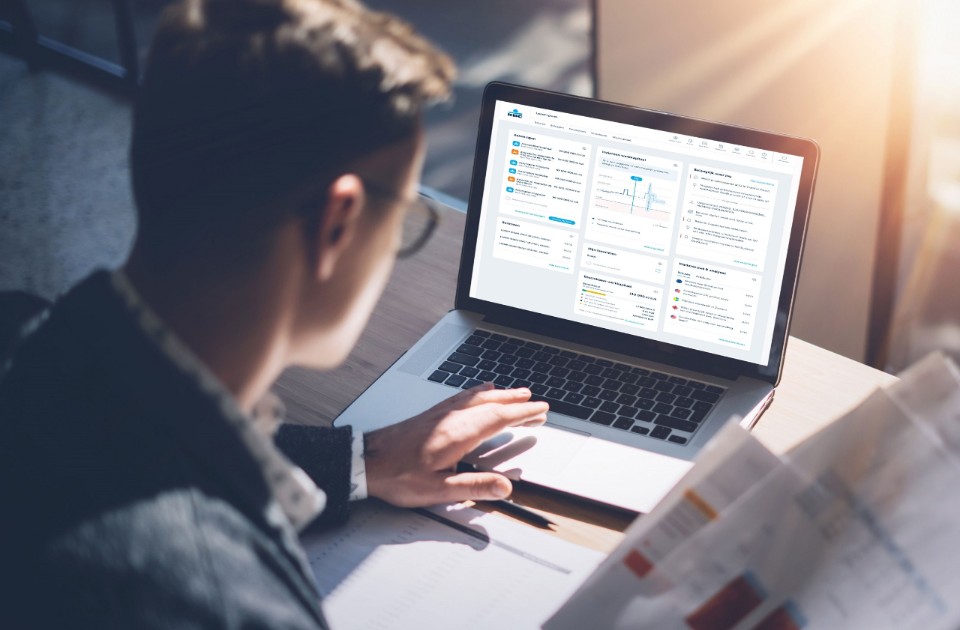 3. Changes to your liquid assets with KBC over the past 365 days

Learn from your history.
4. A projection based on your data of how your liquid assets with KBC will change over the next 90 days
Prevent potential problems and act proactively.
5. Solutions if we expect a deficit
Get suggestions such as how to get the most from your working capital finance.
6. A full view of your liquid assets at a glance:
Balances and funds on your Belgian and foreign KBC accounts
Credit lines – see right away how much credit you can still draw down
On demand finance – see right away how much financing you can still draw down
Export documentary credit with payment date within 90 days
This is how the app works
Our intelligent algorithm looks for patterns in your history. This allows us to forecast the situation for your liquid assets with KBC for the next 90 days.
Unlike models in ERP packages, we also take account of any of your credit lines, agreements with KBC Commercial Finance and export documentary credit.
If you share your incoming and outgoing invoices with us, we take that into account as well.
The more data we have, the better the projection becomes. It's worth noting that, for the time being, we do not have your account details with other banks.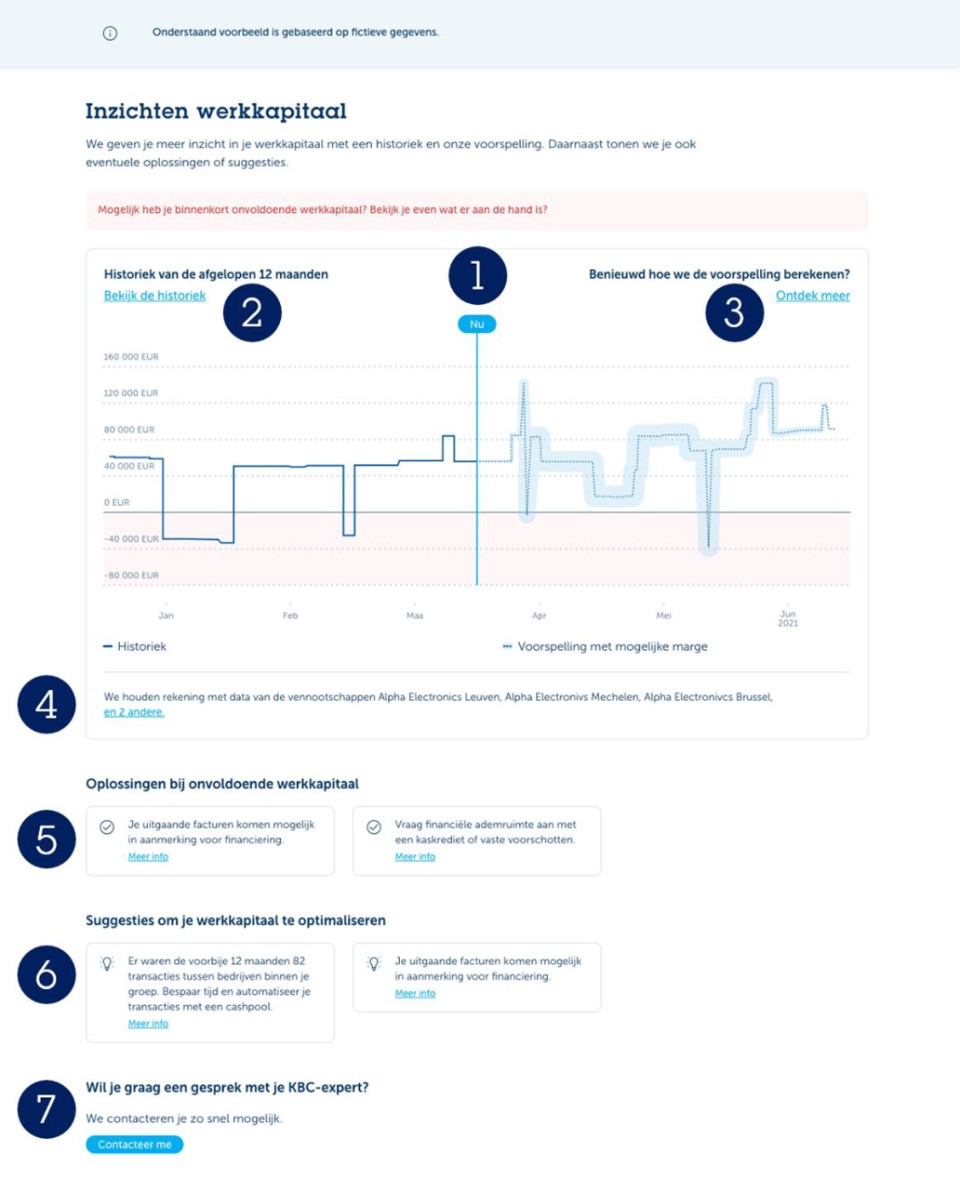 1. This graph gives you an at-a-glance view of the past three months and a forecast for the next three.
2. Clicking here takes you to an overview of the past 365 days (in graph and table form) and to detailed information on the underlying domains.
3. Click here to see more information about the forecast and the model.
4. This shows you the group companies we include in the group view.
5. If a shortfall is projected, this is where we'll display the potential solutions best suited to your business group (with links to more info). 
6. This is where we make suggestions about how to get the most from your working capital finance.
7. Click this button and we'll contact you within two business days to schedule a meeting.  
How do you request the app?
If you're a Business Dashboard administrator, click the button below and activate the 'Working capital insights' app.
If you're not an administrator, ask someone who is to activate the app for you.
It's worth noting that the application is immediately visible in your Business Dashboard, but it takes one day before all data has been processed and is displayed.

More info?