Cash management made easy – courtesy of cash pooling
Looking for a complete view of your cash position or a way to optimise the availability of cash resources to your business?
If so, cash pooling – a technique for simplifying cash management – is the ideal solution.
By offsetting the debit and credit balances on different accounts, you make the best possible use of your cash resources and limit your credit charges.
KBC has a number of cash management techniques in its portfolio that are specifically designed for use in Belgium and abroad.
Our Cash Management Team excels in providing tailored solutions that add genuine value to your cash management operations.
Cash pool module
For a real-time view of your cash pool at all times – easy to access from the KBC Business Dashboard
New optional module in the Business Dashboard
Always a complete view of your cash pool structure (simple and convenient regardless of the type of cash pool)
See your overall cash position across all participating accounts (in real-time for all KBC accounts in Belgium and abroad)
All on-screen information easy to download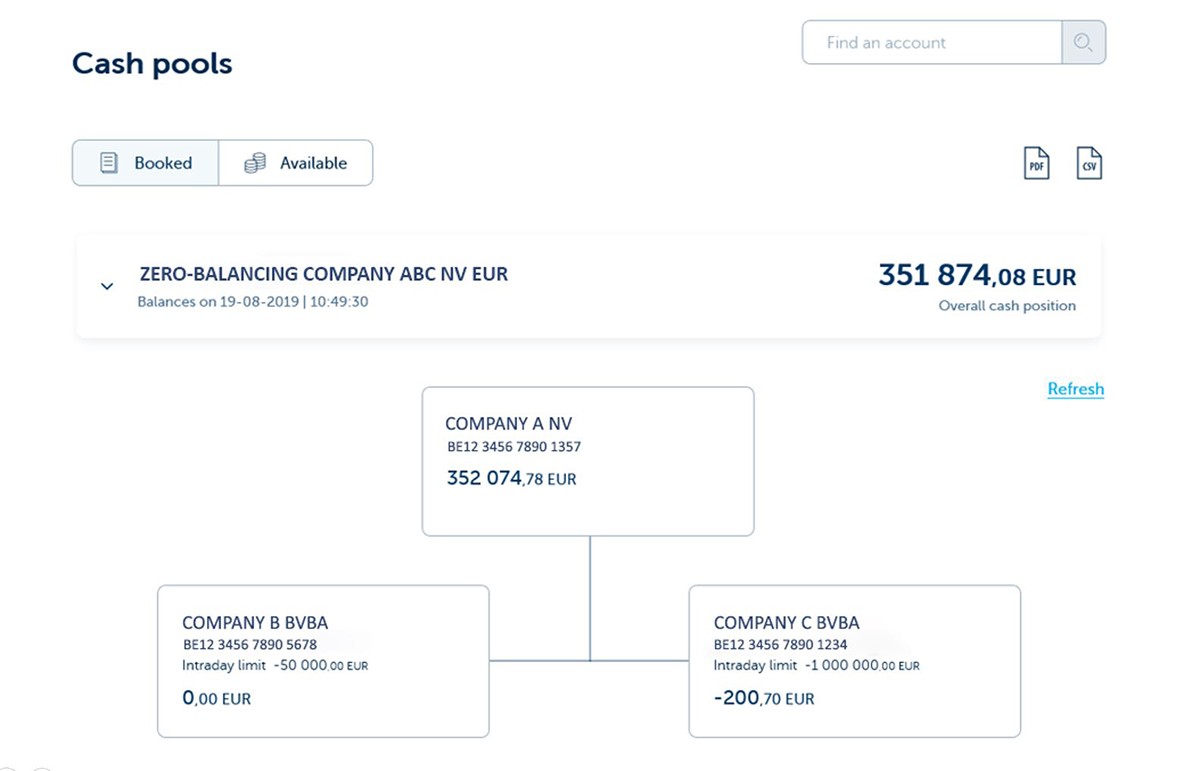 Learn more?