The KBC Business Dashboard
One central platform for all your financial business

The KBC Business Dashboard is the tool for companies to manage their finances. It's a customised dashboard that is adapted to the specific needs of each individual user, regardless of whether that's the CEO, a financial officer, trade officer or HR officer.
The Business Dashboard is ideal for your business when:
You have one or more employees assisting you with administrative, operational and/or financial tasks
Several business managers can take decisions and sign for transactions and documents
You have more complex needs, like requiring solutions linked to international trade and exchange rate risks
Your KBC Business Dashboard: the ideal all-in-one platform for dealing with your banking and insurance needs
Paying
You can easily transfer funds, set up direct debits, check the status of international transfers and much more besides.
Financing
Take out a loan in just a few clicks. Display the overview and status of your loans. Draw down advances or other credit facilities with ease.
International trade
Manage your import and export administration quickly and securely. Track the status of your international transactions.
Investing
You can buy, manage and display investments at any time.
Insuring
Manage your employees' group insurance scheme and file property damage and accident claims.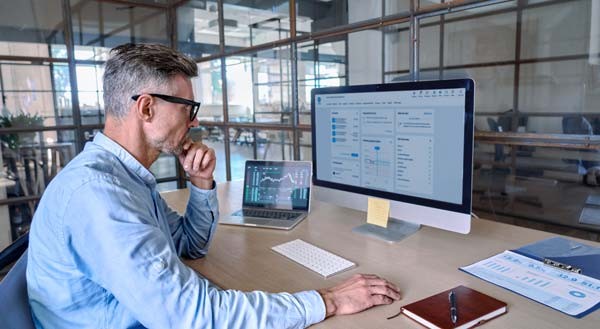 Work with focus tailored specifically to what you need!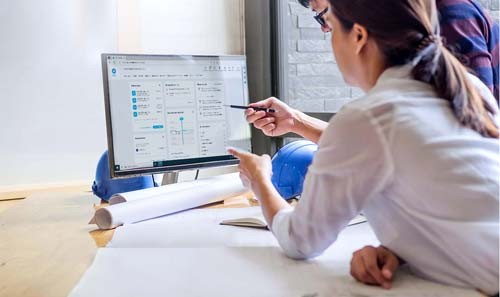 Clear responsibilities
You can give each user the modules that are relevant to them. You can delegate by power of attorney with immediate effect.
Information tailored to your needs
Stay up-to-date thanks to clear reports and customised messages. Get triggers when something needs to be done.
Sign digitally
It's fast and convenient. With our KBC Business app on your phone, you can sign payments and documents whenever and wherever you want.
See to your banking and insurance needs in a snap with the KBC Business Dashboard
In real time
Get an instant view of your account balances, including any accounts you hold at other banks. Keep close track of your international payments. SEPA credit transfers are instant.
Quick and easy
Apply for a loan in just a few clicks. Organise your admin easily and digitally. Sign batched documents and transactions in one go.
Autonomy and flexibility
The Business Dashboard can be accessed 24/7 no matter where you are.
Benefit from insights in the form of meaningful analyses, forecasts and alerts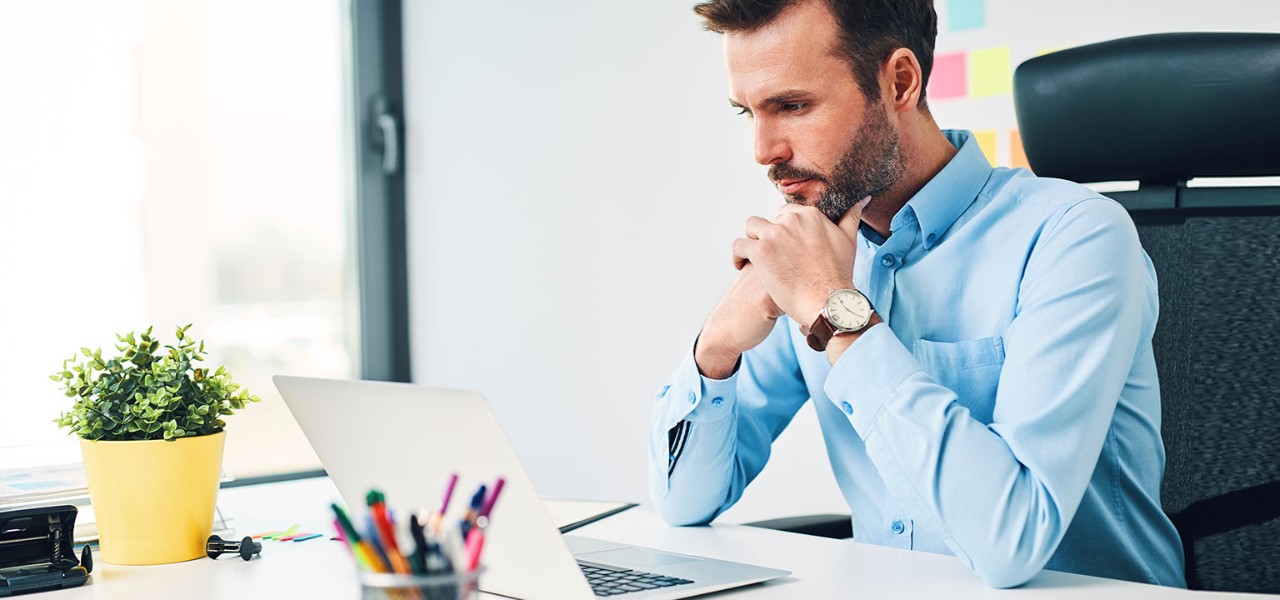 Working capital projections
Check how much working capital you have available and how it might change over time.
Notifications
Get a clear view of your working capital history and benefit from projections. Get personalised AI-based projections, suggestions and solutions.
Make an industry peer comparison
Find out how your working capital compares to your industry peers and find out how much working capital you could free up by shortening your working capital cycle by a day.
Get started with the KBC Business Dashboard
If you have questions about activating or using the KBC Business Dashboard, your relationship manager is on hand to help.