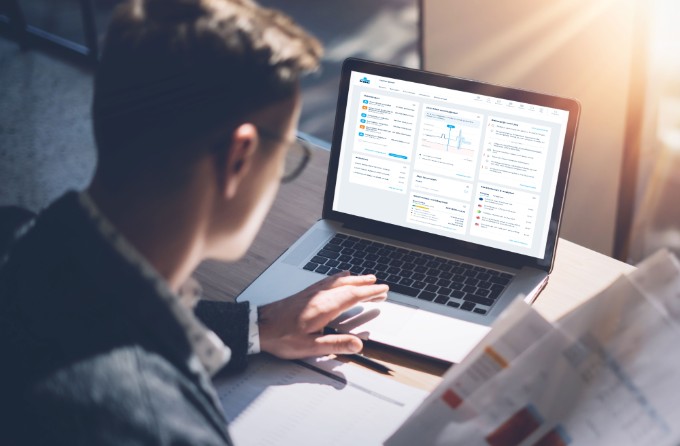 KBC Business Dashboard
The all-in-one-platform for your business finances

Your benefits
A single platform for all your banking

Customisable and secure    
Autonomy and flexibility 24/7

A single platform: covering payments, investments and more
The KBC Business Dashboard is easy to navigate, is the ideal tool for business banking and vastly simplifies management of your insurance policies and business administration.
Investing through your company can also be done in the dashboard courtesy of its apps. Your team arranges everything online and all you have to do later is give your authorisation by adding your digital signature.

A customised dashboard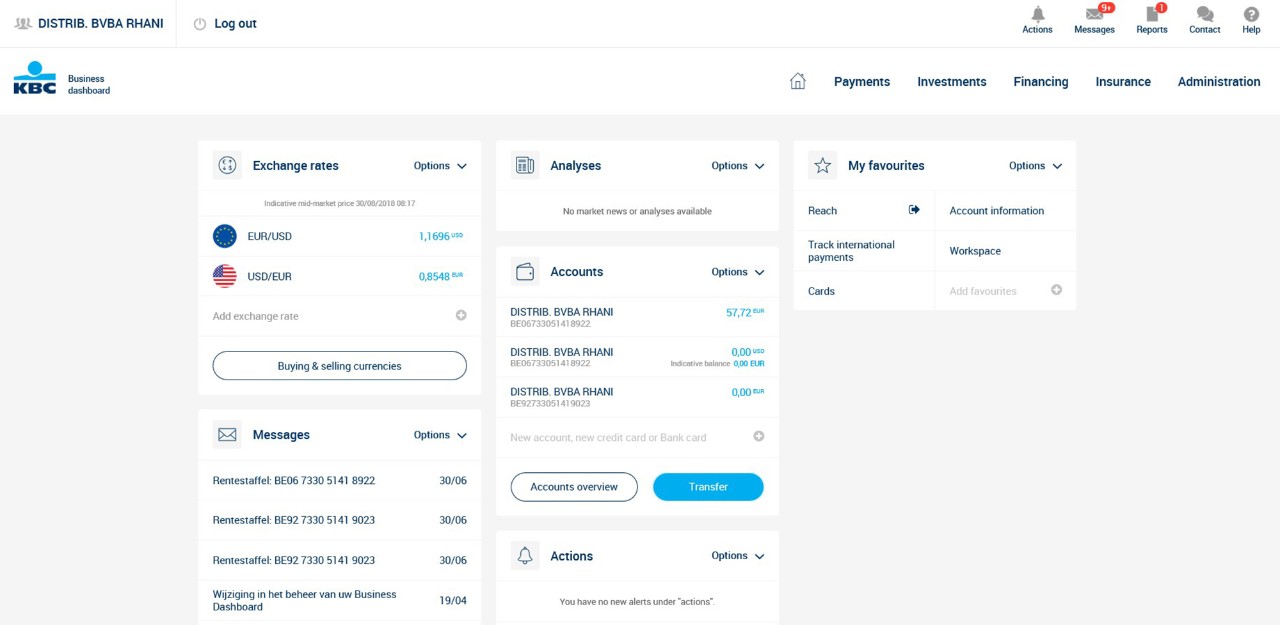 The home page is divided up into widgets that give you a clear view of your main banking business. You can personalise, move, delete or add widgets to create a tailored dashboard that is ideal for dealing with your day-to-day tasks.

24/7 autonomy, flexibility and extensive powers
You can leave the administration for the Business Dashboard to the administrators, who – as employees in your company – have extensive powers and the ability to deal quickly with administrative tasks 24/7. They can:
Quickly add new users and manage them
Apply for and manage business apps
Check powers of attorney without fuss
Create a link to your accounting package

You then sign digitally via the KBC Business Dashboard or on your smartphone using the KBC Business app. Whatever your choice, it's quick and secure.
We work with 5 separate roles – all secure and well-defined.
Legal representative
Agent
Administrator
Agent holding power of attorney

User

Robust apps for the financial and administrative management of your business
The KBC Business Dashboard's main strength is its broad range of useful apps. Not only is there an extensive standard package, but there are also many bespoke functionalities, which you can adjust in consultation with your relationship manager to take account of your preferences.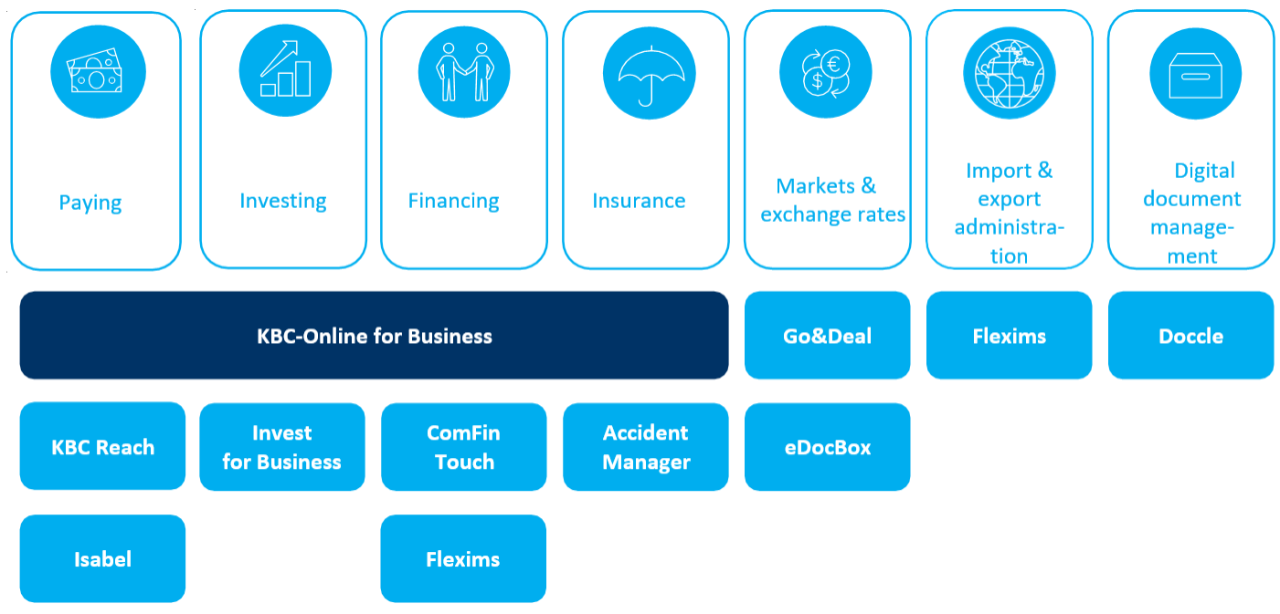 Enter transfer instructions
Display and manage direct debits
Monitor the status of international transfers with SWIFT GPI

You can see information in real time for your Belgian KBC accounts and generate daily statements and reports in a flash. You also have instant access to power of attorney details and the ability to request certificates.

Your Business Dashboard is equipped with KBC Reach for multi-bank, international payments. It allows you to manage all your business payment accounts in Belgium and abroad, carry out transactions and see everything in real-time – clearly and all in one place.
The KBC Business Dashboard gives you the freedom to buy, manage and display investments at any time. You can do this courtesy of the KBC-Online for Business and Invest for Business apps.

KBC-Online for Business, Flexims and ComFin Touch give you a round-the-clock view of financing possibilities and working capital optimisation.

Online for Business provides you with a handy overview of:

Business credit facilities
Investment credit facilities
Roll-over loans
Leasing
You can display your KBC insurance policies, manage your group insurance schemes and file claims with the KBC Accident Manager.

You are constantly up to date with what's happening on the markets thanks to the KBC Business Dashboard and the Go&Deal Pro and eDocbox business tools.
The free Flexims tool lets you deal with your import and export administration quickly and easily. All your documentary collections and credits can conveniently be found in one place.
All the documents sent from KBC head office are available at all times in a single archive, thanks to Doccle.
Not only is it useful, it also saves you time.

More info?