KBC Sign
Log in to the KBC Business Dashboard using your phone
No card or card reader required
Use the KBC Sign app to easily log in to the Business Dashboard with your phone. Your login method always close at hand!
Security first and foremost 
Doubly protected: to launch KBC Sign, you must unlock your phone and enter your login code in the app.
Log in and sign transactions
Log in and easily sign transactions in the KBC Business Dashboard with the app.
What is KBC Sign?
KBC Sign is a free phone app that allows you to quickly and securely log in to your KBC Business Dashboard.

Download KBC Sign on your smartphone
The benefits at a glance:
Use any browser to log in with KBC Sign.
Use our Sign app with no need to install it or software updates on your computer, just on your phone.
Have our Sign app with you at all times on your phone.
Stay doubly protected with the app: unlock your phone and log in to KBC Sign.
Avoid using easily lost or stolen cards with an app on a phone that's conversely much harder to misuse.
How does it work?
It's easy to log in using KBC Sign: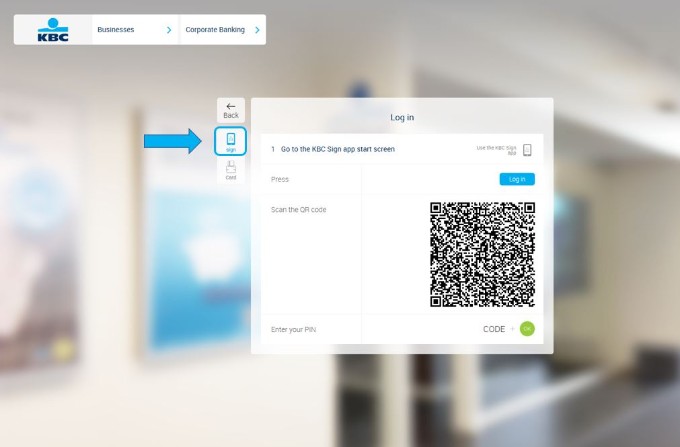 Step 1: Go to your Business Dashboard and choose to sign up with KBC Sign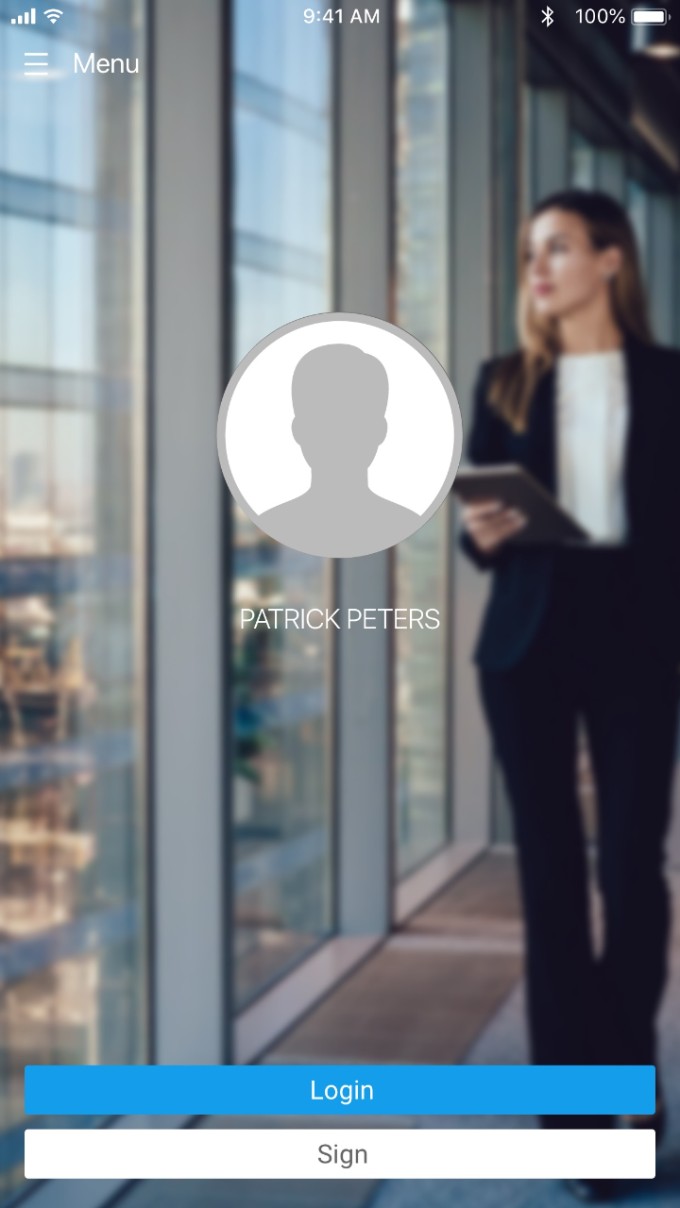 Step 2: Go to the KBC Sign home screen and tap 'Login'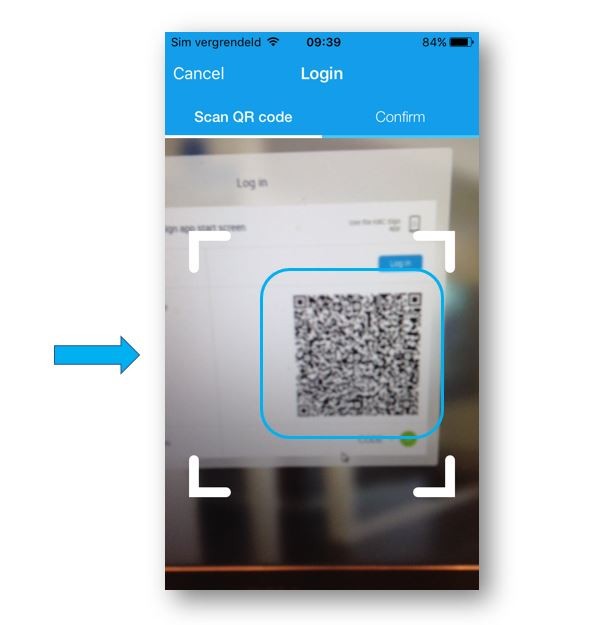 Step 3:  Scan the QR-code on the screen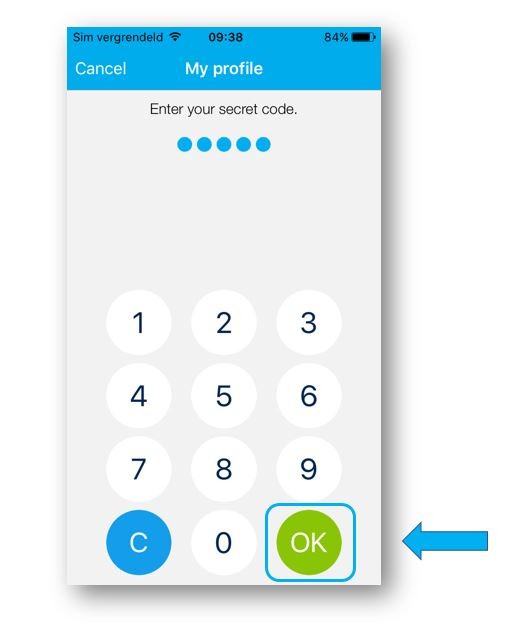 Step 4: Enter your secret code and click 'OK'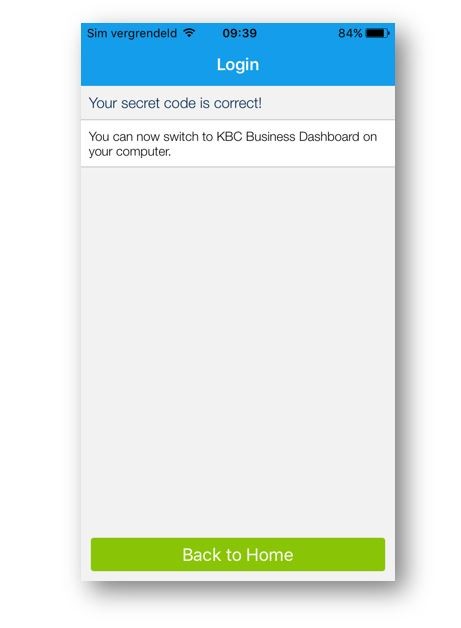 Step 5: You can continue on the Business Dashboard
Get started with KBC Sign
Inform your KBC Business Dashboard administrator
Install KBC Sign on your phone
Log in to your Business Dashboard for the first time with KBC Sign – step-by-step guide
Download KBC Sign on your smartphone
Any questions?
Your relationship manager is there to help you.