What is we.trade?
we.trade is an online platform that uses blockchain technology to seamlessly connect all parties (buyer, seller, banks and shipper) involved in a trade transaction.

Many companies depend on import and export to grow their businesses. Now we.trade lets them do just that quickly and securely online.

What are the benefits?
Cost-savings generated by a much simplified process for domestic and cross-border trade
Secure processes based on blockchain technology
Efficient management, admin and security for payment and finance of domestic and cross-border trade
How does we.trade work?

1. The platform registers the entire trade process from order to payment, showing you everything online in an at-a-glance flow chart.

2. Just one click gives you access to integrated banking services that ensure payment security and financing:
Automatic settlement
Bank's payment commitment
Transactional financing
3. If everything goes as contractually agreed, payment is made automatically by virtue of the underlying smart contract.
Put simply, we.trade enables you to do business securely and to safeguard your working capital.

Where is we.trade available?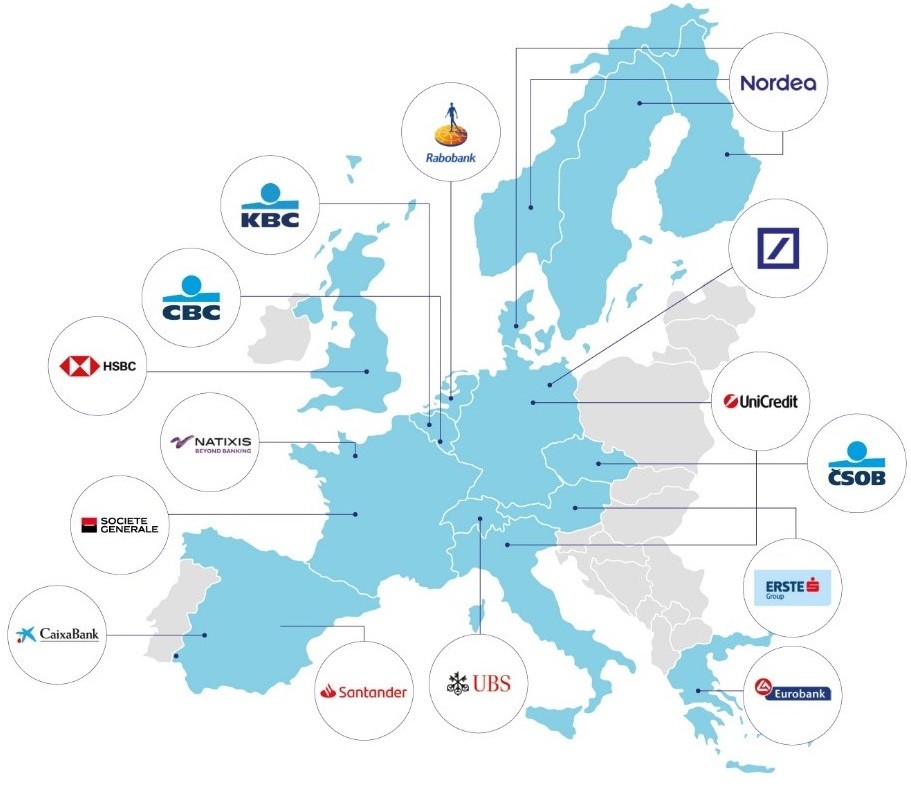 Interested?
Learn more