How can you boost your company's working capital? And free up cash in the process? The solution is sometimes simple, sometimes sophisticated. But it is always the result of dialogue and a phased plan.
From analysis to custom solution
An analysis of the working capital situation is never a stand-alone operation. Our method is to draw up a phased plan which starts from what the relationship manager and their colleagues know about the company in question. For example, the analysis looks at the position of your business in its market and compared with the competition. Precisely what form of the working capital optimisation takes depends on your specific situation.
Smarter together
The relationship manager is the pivotal figure. He or she knows your business through and through. His or her job is to support and inform you. We obviously want to get the operational functioning right: that's our starting point; but we take it a step further too. We also want to challenge and inspire the company tactically and even strategically. Cooperation in this process is very important. The idea is that we're smarter together.
Cross-border
A working capital policy works best when it is integrated across national borders. The main task of our international relationship managers is to support our clients in the home markets. This strong national and international network has great benefits for you.
The proximity of the decision-making centre here in Belgium and our integrated international network means we can move quickly.
Wim Eraly, Senior General Manager KBC Corporate Banking
The small things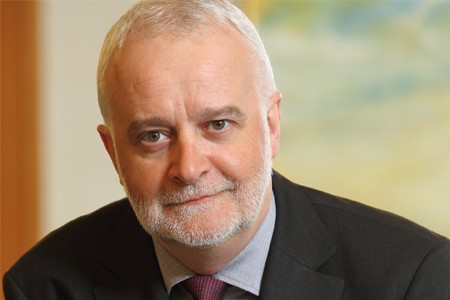 KBC's working capital solutions operate along three axes: we help you get paid more quickly; we help you obtain deferral of payment; and where appropriate we make suggestions to optimise your inventory.
'Profit sometimes lies in the small things', Sacréas says. We've advised clients before now to send their personnel out on the road with mobile payment terminals. Or it helps if the day after an invoice becomes overdue an employee offers the customer in arrears a one-off direct debit. Improving your working capital doesn't have to be rocket science: it's simply a matter of closing the gap as much as possible between paying and being paid. You do however have to show companies what opportunities they have.
Want to know more?