Your partner in working capital solutions
Together we'll balance your working capital
Benefit from insights into your working capital
Tap into our expert guidance
Get the most from your working capital with our powerful tools

Liquidity makes or breaks a business
Liquidity problems are the main cause of bankruptcies, so managing and getting the most from your working capital is crucial. But that's easier said than done. Often you have to handle time-consuming paperwork, you're faced with stocks that suddenly remain idle for longer or you have customers who fail to pay you on time. It's precisely for situations like these that KBC Commercial Banking provides smart solutions for managing and getting the most from your working capital.
Add resilience to your business with our strategic solutions
We have a wide range of working capital solutions to help you manage and optimise your working capital from three perspectives: cash and liquidity management, risk management and digitalisation.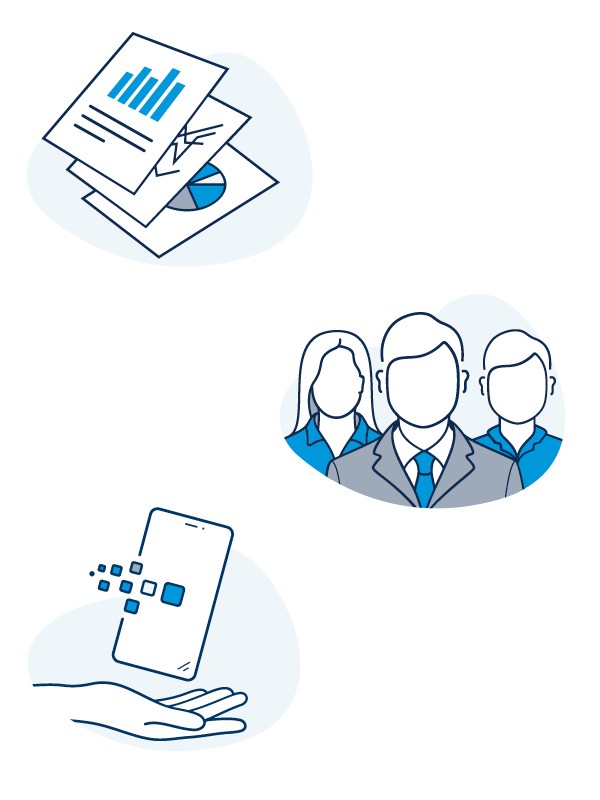 Gain insights into your working capital with the 'Working Capital Insights' app.
The app is powered by artificial intelligence and provides insightful analyses. Your past and future working capital levels are displayed in clear graphs and overviews. You see how your financial situation compares with that of your competitors and how much working capital you can release through increased efficiency.
Experts provide advice that's tailored to your situation.
No two companies are alike and there's no such thing as the ideal standard solution. That's why our experts start from your specific business situation, working with you to find the best solution for your business. Our experts know you and you know our experts.

Our products and services provide solutions, our tools provide day-to-day support.
Thanks to our modular way of working, we provide insights, tools, products and services that will help your business move forward. What's more, our tools are renowned for their ease of use and are continuously updated.
Insights into changes in your working capital
Our 'Working Capital Insights' app in the KBC Business Dashboard shows you the financial health of your business and how to get the most from your working capital.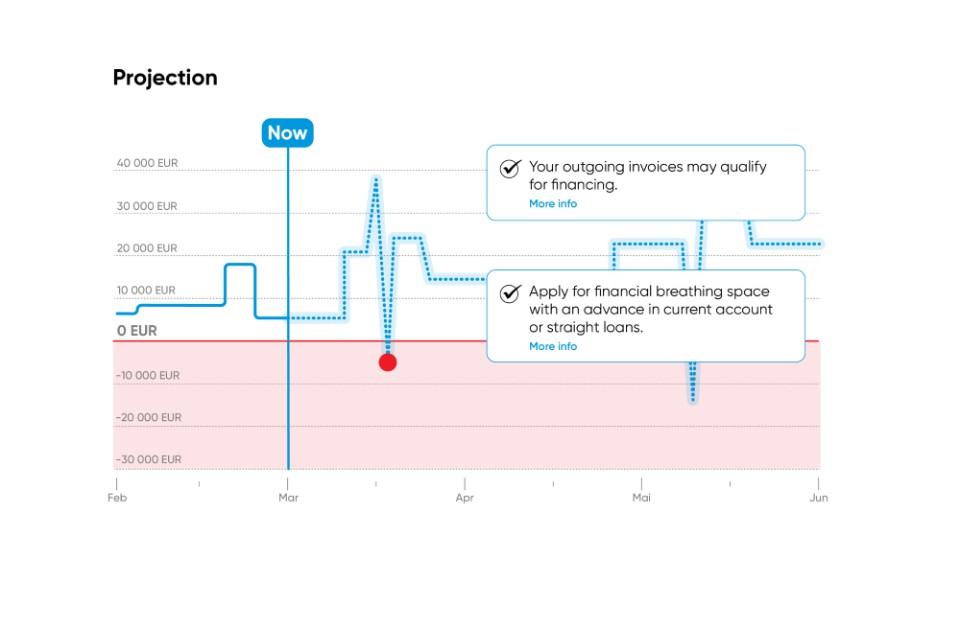 See your working capital clearly
Based on analyses and data models, the 'Working Capital Insights' app gives you an insight into changes to your liquid assets.
You can see at a glance in the history section how your working capital has changed over the past year, and you also get projections of what to expect in the next 90 days. If a potential cash shortfall crops up in the future, you'll be alerted to it and have time to do something about it. The app also provides practical solutions and tailored suggestions.
As an international company, we're involved with trade finance products on a daily basis. For this, we use the transparent services of KBC Commercial Banking. The concept of working with a dedicated Working Capital Solutions Expert, who knows our business and our needs inside out, ensures we receive satisfactory solutions, even – and often – when complex structures are involved. KBC's Trade Finance Team is highly experienced and flexible in its approach.
Ilse De Bisschop - Expert Trade Advisor Finance - Jan De Nul