Sustainability is far from a hollow concept for companies now. Attention to energy efficiency is not only good for the planet; it also benefits your profit. However, investing in the right energy-saving measures is not always easy. KBC and Tractebel have joined forces to give companies complete peace of mind in this respect.

A partner who truly contributes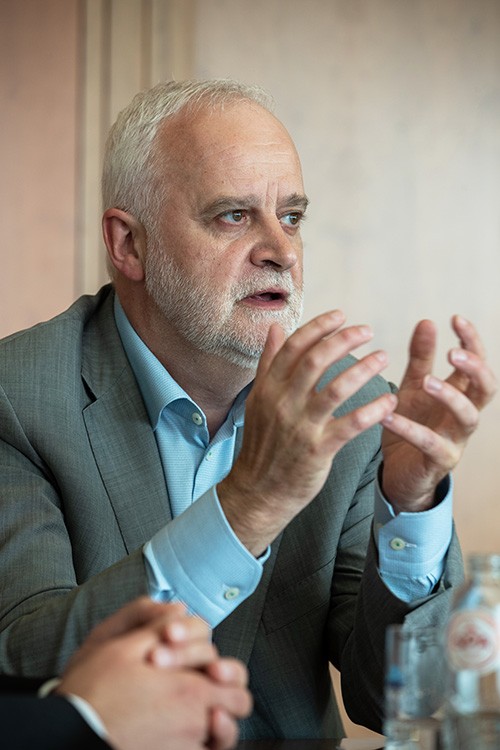 Wim Eraly (Senior General Manager KBC Corporate Banking): "Sustainability is one of the central pillars of the KBC Group strategy. It is the responsibility of each business unit in the group to shape the sustainability concept in practice. The Belgium business unit has translated it into four dimensions: financial literacy, entrepreneurship, mobility and environmental responsibility.
"KBC wants to be a partner who contributes to the thinking process of our Belgian business clients on how they can achieve their goals. This also includes their own sustainability ambitions. We want to lower the threshold for investment in energy-efficient processes and we support the production of renewable energy. However, as a bank insurer, we are obviously not energy specialists. That is why we have entered into a partnership with Tractebel. With his background at KBC Real Estate, Kim is the driving force behind this."
Kim Creten (General Manager KBC Real Estate): "I agree our primary focus is on real estate, since our credit department often receives questions about energy efficiency from promoters and investors. Buildings consume a lot of energy. This fact is all the more true for large companies. For them, the biggest cost items are often energy and personnel, so they pay a lot of attention to them. Energy efficiency certificates such as LEED and BREEAM are also very important to them. In short: we were looking for a solution to help our clients in this regard. That is how we got in touch with Tractebel."
 
A comprehensive one stop shop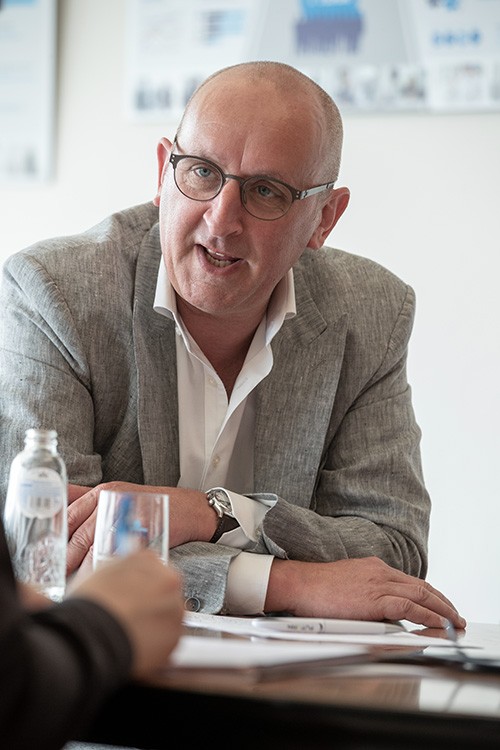 Peter Vaes (Business Development Manager Tractebel): "Our story got started simultaneously on both sides on the request of our clients. In a market survey, our clients realised and recognised that the sustainability and greening trend is huge, their buildings and companies certainly have ample potential for energy-saving measures and many solutions and providers can be found for this... and yet only very few energy-saving projects were actually implemented. The reasons given for this were mainly lack of time, financial means, resources and specialised know-how, as all these elements were primarily reserved for their own core business."
To resolve this, we have developed E²PRO together: a service that presents a comprehensive one-stop-shop approach towards the auditing, study, implementation, monitoring and financing of energy-saving measures to energy-intensive companies (with energy bills of at least €250,000 per year) that own buildings.
Our motivation to work with KBC is its sustainability vision and its readiness to offer this service jointly to energy-intensive companies in their portfolio of Corporations that will certainly benefit from this. We truly complement each other in this unique proposition."
"When we talk to prospects, we often find that they have already had environmental and energy audits done. These audits ascertained a certain potential for improvement, but they failed to answer the question: what are you going to do about it? What would be the ideal portfolio of energy-saving measures? This question is part of the first helicopter analysis by Tractebel. It puts everything on the table and this results in a package of measures in open and transparent communication with the client. After this analysis, the client is then free to decide whether or not to accept our comprehensive offer. Also note that this analysis is entirely at Tractebel's risk. If an agreement is reached, we then refer the client back to KBC for the project's financing."
A clear win-win situation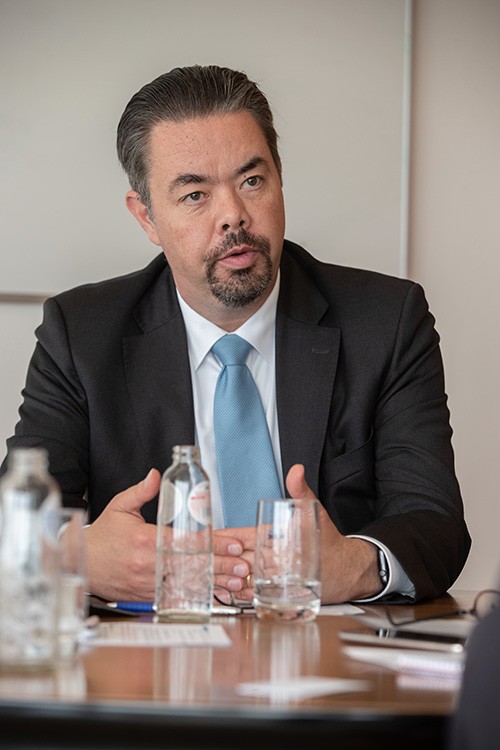 Kim Creten: "The savings resulting from these investments will then cover the client's financing repayments. In other words: there will never be an extra cost for the client. On the contrary, there will be immediate savings. These will be limited at first during the years of the credit, but will be far greater when the credit has been paid off. However, from day one the client will achieve cash savings and contribute to its sustainability goals at the same time. So it is a clear win-win situation."
Peter Vaes: "At the beginning of the project, we act as a specialised research and consultancy firm, but during the implementation we become the project leader at the client's service. Our aim is to offer the client complete peace of mind from start to finish. We request the necessary offers from external companies, including the client's preferred suppliers. We present an analysis to the client, who then decides on the final order. The development and implementation of the portfolio of energy-saving measures are then followed by a year of intensive monitoring. This confirms to the client that its investment has been effective and in line with the calculations."
Complete peace of mind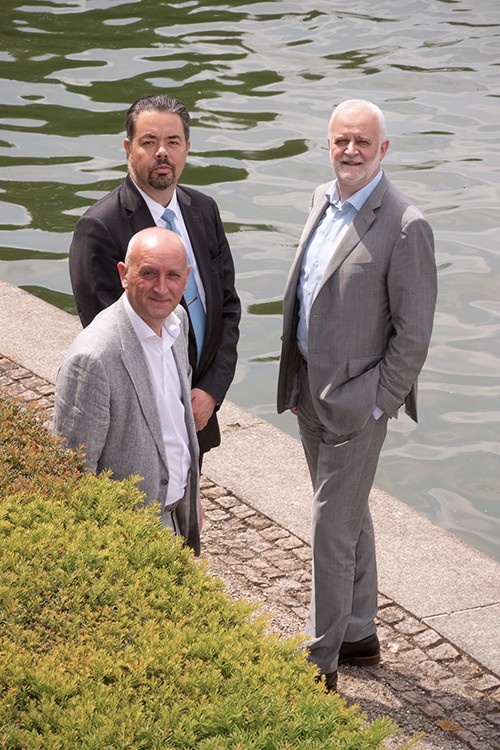 Kim Creten: "A percentage of the savings achieved for the investment's entire life span is awarded to Tractebel as a project fee. Half of this is paid when the work is executed, and the other half after the one-year monitoring period. In other words: if the achieved savings turn out to be less than what was promised in advance, this will be deducted from Tractebel's fee. It is Tractebel's way to convince the client that it will keep its promises."
Peter Vaes: "Another crucial aspect is that the fee is based on the Net Present Value, in other words on future savings. Strangely enough, we are unique in that respect. This is very important to the client, because it shows a correct relationship between what the client actually has to invest and the resulting return."
 
It also explains why we chose to work with Tractebel. You need a partner who offers excellent quality and can sustain this type of business in the long term. We can't do that with a small company that could go bankrupt tomorrow, so to speak. We also want to offer our clients that type of comfort."
Kim Creten: "This means that we give the client peace of mind from day one. We present a professional partner that fully screens the company and the business premises in terms of their energy consumption – not charging any costs to the client at the time of the study – and we offer KBC financing for the approved plan. The delivery is followed by a year of monitoring. Tractebel's fee is partly performance-based, which acts as a guarantee to the client. At the same time, the client will have achieved its sustainability objectives, which may or may not have been mandatory."
More information

Are you working for a company with high energy costs (with energy bills of at least €250,000 per year) and own buildings and would you like to find out more about how KBC and Tractebel can help you to reduce your energy costs?