The number of diesel vehicles on our roads is gradually decreasing, something we also actively contribute to at KBC Autolease. In July, we concluded fewer contracts for diesel vehicles than for other vehicles for the first time in our history, thanks in no small measure to Deloitte, a customer that is no stranger to making green choices.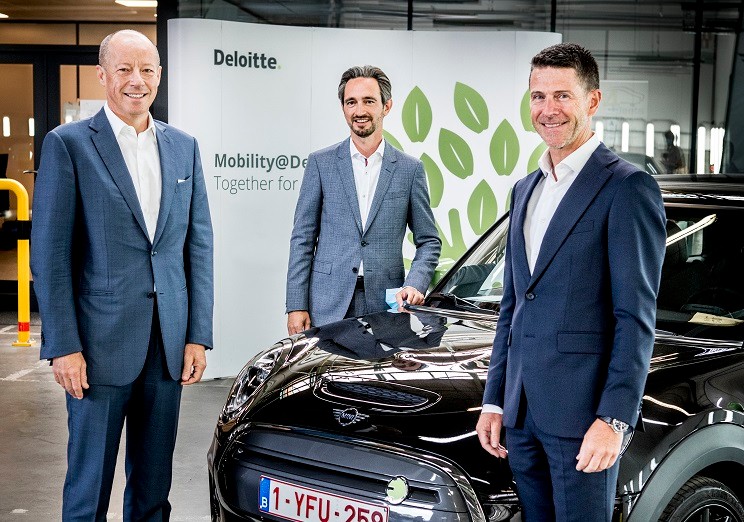 The Deloitte MINI with its green wing mirrors is a familiar sight to many. For more than 10 years now, the professional service provider has made this fun, iconic car available to young people joining its ranks so they can drive to clients.
In a telling move, Deloitte decided that all of the 2020 batch of cars should be electric-powered. CEO Piet Vandendriessche explains, 'We want to cut our carbon emissions. Since our vehicle fleet accounts for the lion's share of our total emissions, we need to concentrate on this area if we're to achieve this goal. So, adding MINI Electrics to the fleet is a logical and very important next step for us.'
Sustainable partnership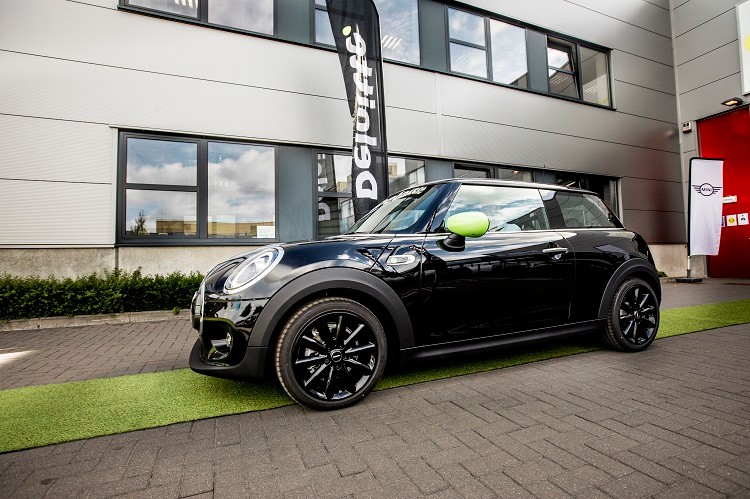 For its exercise in sustainability, Deloitte found the perfect partner in KBC Autolease.

'Like Deloitte, we are convinced that companies should set an important example and make a positive contribution towards improving the environment', says CEO Stefan Delaet. 'That's why we have also endorsed the KBC Group Charter to become carbon neutral by 2050 and launched the 'Energize Lease' programme to learn more about the potential of alternative energy, mobility and energy management. We aim to develop solutions that benefit both the customer and the environment. We're delighted to have Deloitte and the BMW Group on board and appreciate their willingness to pioneer the search for new, innovative options. It's fair to say that changes like these are not achieved on your own, but by working together with others.'

Deloitte's decision to order 100 MINI Electrics stems from its broader sustainability ambitions. Besides cars that emit lower levels of carbon dioxide, the entire mobility programme also includes a number of hybrid and electric vehicles. Staff who prefer the latter option are provided with a home charging station or adapter plug. They can also use the charging stations available in the entire office network.

And that's not all. In addition to providing cars, Deloitte offers its employees a range of other mobility solutions, including bicycles and public transport. This gives staff the freedom to decide at any time which means of transport is most suitable for them.
A green future
Staff who have recently joined Deloitte will undoubtedly be delighted with this news. Kayleigh Amys, who was one of the first to receive her car keys, got behind the wheel in confident mood. 'It's fantastic to be able to drive to clients in a car like this. If that's what the green future's about, bring it on now!'
Learn more