Not so long ago, company cars in Belgium were synonymous with diesel. But that period is now virtually over. Not only has the difference in the cost of fuel compared to petrol cars all but melted away, businesses are taking more and more account of the environmental impact. Alternatives such as hybrid and electric cars are gaining in popularity.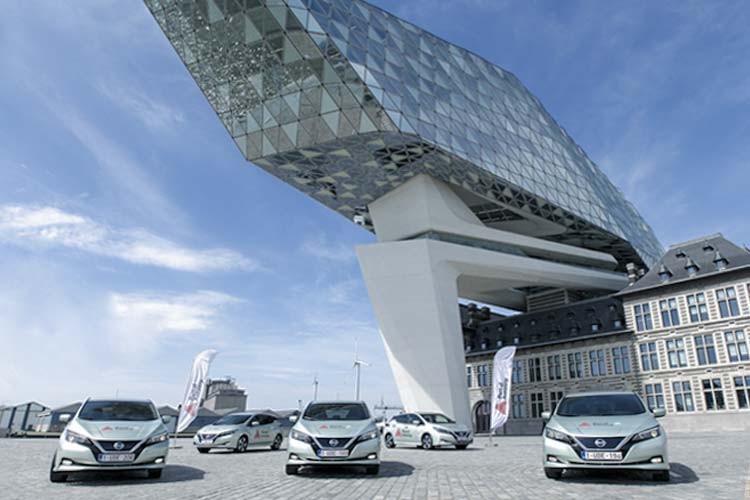 The Port of Antwerp Authority is a pioneer in this regard. It already took the decision four years ago to make its entire car fleet diesel-free and to switch to more environmentally-friendly fuels.
Marijke Tahon and Steve Pottiez know all about it: as vehicle managers, they are responsible for everything on four wheels at the Port Authority.
And that's a lot. The Port authority employs around 1,600 people, spread over ten locations in the port.
The most important of these is undoubtedly the 'Havenhuis' – the HQ building with its spectacular architecture, where 600 employees are based.
'Our current fleet consists of 130 pool cars, which are shared for professional use', Steve says, 'and a hundred company cars for managers and executives, all of which are provided by operational lease.'
'70% of them currently consist of petrol hybrids, and 30% run on CNG (natural gas). But we've also had two fully electric cars since last year, and we recently took delivery of 11 brand-new Nissan Leafs from the latest generation', Steve explains.

New generation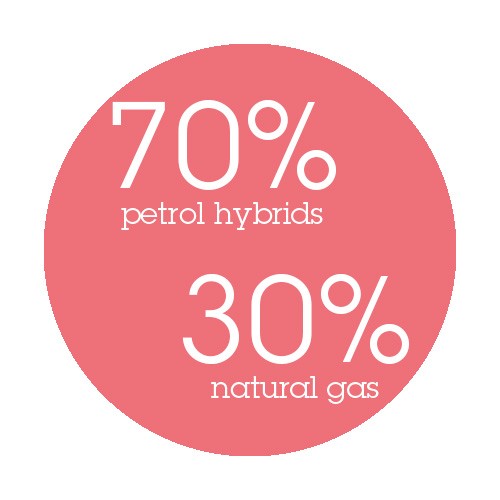 But let's start by going back four years: 'We took the decision in 2014 to move away from our diesel fleet and to switch fully to petrol hybrids. Toyota was still the biggest supplier at that time. The first car from back then is now also due for replacement', Marijke says.
'Two years ago, we cast our net a little more widely and also began to lease CNG cars, specifically the Skoda Citigo and Skoda Octavia Combi.'
'We're still not 100% diesel-free', Steve notes. 'Seveso safety regulations specify that only diesel vehicles are permitted for use at the terminals in the port. So we still have 20 or so diesel cars in service.'
But those remain the exception to the rule; the Port Authority has otherwise opted firmly for cars with a higher eco score. Because concern about the environment was always the primary motivation behind the choice.

Natural choice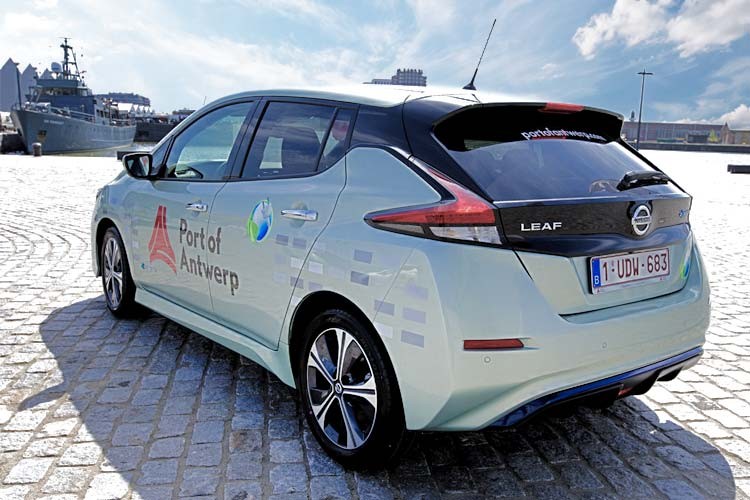 Back in 2014, the Flemish decree on the introduction of low-emission zones was already in the pipeline. It came into effect at the beginning of 2017, but the Port Authority had already decided to take action.
'We had a large number of vehicles on a fairly big site, and so we wanted to do our bit', Marijke says. 'We also wanted to assume responsibility and, to some extent, to set an example: not just talking about it, but acting too.'
'We have our own internal environmental department as well', Steve adds, 'which takes a very broad view of all things ecological throughout the port zone. At the same time, it encourages us not just to spread the word to the rest of the port community, but to try our very best ourselves too. Every framework agreement or purchase needs a positive recommendation from that department.'

Sustainable but expensive?
A question that comes up frequently is that this is all well and good, but what does it cost?
Marijke and Steve think that this is missing the point. 'We're in the privileged position that we don't have to focus purely on the figures. In principle, it can cost a little more, provided there is a positive environmental impact in return', Steve says.
'You have to focus primarily on the positive consequences, and base your consideration on the long term, not simply the moment of purchase.
What's more, the average fuel cost is also falling systematically thanks to the switch, especially as we move increasingly towards electric cars.'
The Port Authority is looking firmly towards the future in this regard too, by installing charging stations at various locations. There are already 25 charging stations at the Havenhuis alone, where not only employees, but also visitors with an electric car can 'fill up'.

Pride
Talking of employees, how have they responded to the switch? 'There was quite a lot of caution at the beginning', Steve admits.
'Four years ago, hybrid cars were still fairly new, and you also had to learn to drive an automatic. But the people here quickly got used to it and that initial hesitance soon evaporated, thanks in part to the high quality and reliability of the cars.'
'More than that', Marijke adds, 'there's also a certain pride in helping to do the right thing ecologically. No one wants to be left behind, and the general atmosphere in the organisation today expresses that too: looking forward is part of our culture.'
This is also clear now that 20 of the Port Authority's company cars are due for replacement. For half of these, the relevant departments immediately opted for the fully electric alternative. And that's a choice that looks set to become more popular in the near future.

About KBC Autolease
The Port of Antwerp Authority is working with KBC Autolease to 'green' its vehicle fleet. As a leading player in the Belgian car lease market, we emphasise a future-proof fleet policy, in which it is evolving increasingly firmly from a leasing company to a mobility provider.
We currently offer companies a wide range of solutions to help them organise their mobility management efficiently and in a way that meets the needs of all their employees. The standard diesel car is increasingly making way for the bicycle, public transport and petrol, hybrid or electric vehicles.