New on the KBC Business Dashboard
The KBC Business Dashboard is a powerful, innovative and secure platform that you can use at any time of the day for your business's banking and insurance matters.
That's why we constantly invest to make your KBC Business Dashboard even clearer, to offer extra possibilities for customising it and to add features that simplify your everyday banking transactions.


At the end of August, we added several new features to your KBC Business Dashboard:

• You can add accounts you hold at other financial institutions
• A new look for Go&Deal
• The cash-pool module has become even more impressive
1. Add the accounts you hold at other banks
You can now add the business current accounts you hold at other banks to your accounts overview in Online4Business.
You can already add Belfius accounts if you have any, and will be able to do so for other financial institutions later this year. Your administrator can activate this option for you.
If you're an administrator and you want to give your colleagues the opportunity to add accounts from other banks, you can do so quickly via your administration portal (administration > Accounts and cards). Under 'Consult or remove accounts at other banks', you can activate the access for all your colleagues.

As soon as the access has been activated, you as user can easily add accounts you hold at other banks to your dashboard.­­­ In the accounts overview, select 'new account'.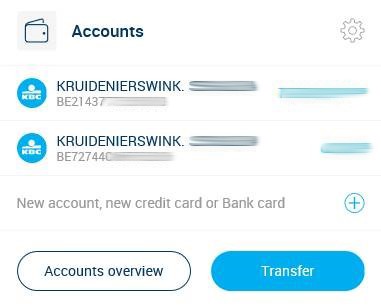 2. A new look for Go&Deal
The Go&Deal app has been given a new look. 
• You can see at a glance live movements in the most important exchange rates for you, and all details relating to your trade history.
• You can create a watchlist of currency pairs in which you trade less frequently, but whose spot rates you still wish to track live.
• The new version now works on all web browsers, including Microsoft Edge, Google Chrome, Mozilla Firefox and Safari.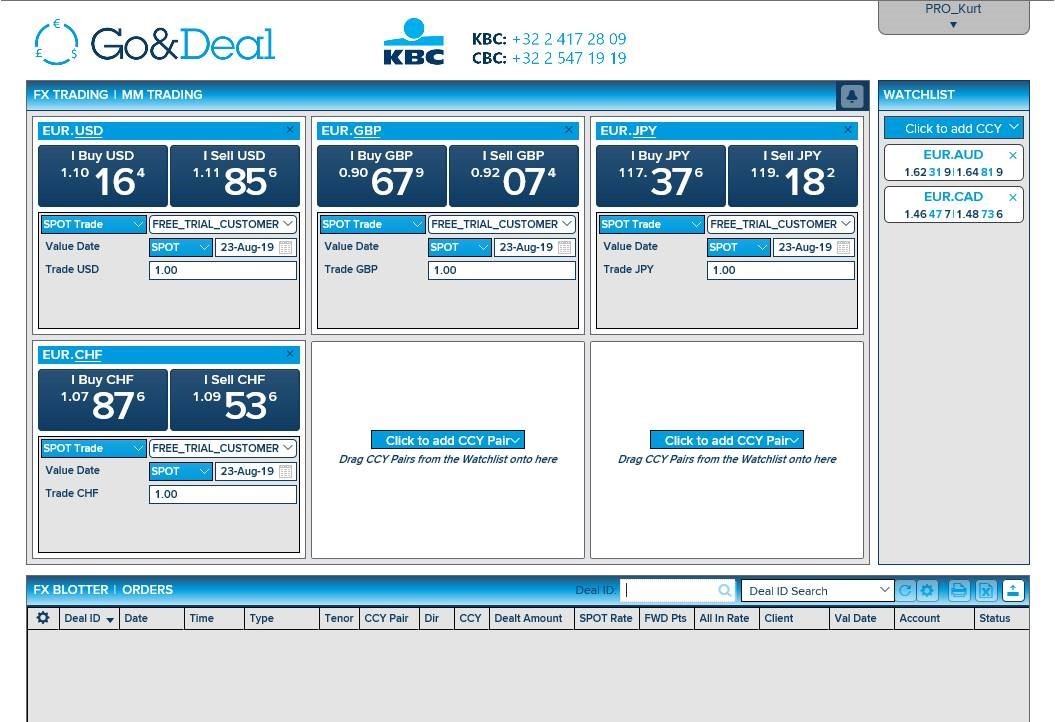 Learn more
Go&Deal FAQ
With the Go&Deal digital app you can buy or sell foreign currencies in real time and at competitive prices. Read how to use the application here. Find the answers here to frequently asked questions

3. The cash pool-module has become even more impressive
We're offering you new features so that you can get even more information from the cash-pool module.
• Want to download the structure of your cash pool to use it in a presentation? At the click of a button, you can create a PDF containing your entire cash-pool structure.
• Want to download your cash-pool information? Just one click gives you a CSV file that you can easily visualise in Excel.
Learn more
Cash pooling
Simplifying cash management
More information?