New on the KBC Business Dashboard
Our Business Dashboard is the ideal all-in-one platform to help you handle your financial business. We are continually investing in it to make it even more powerful.

At the end of May, we added several new features to your KBC Business Dashboard that let you:
Set the order of your accounts
Discover our digital offering
See available working capital at a glance
View your stock option and warrant plans
Free up payments on hold
access KBC Flexims
1. Set the order of your accounts
Benefit from all your great feedback and suggestions with our latest improvements. Check out the easier-to-read screens and home page, plus a new feature enabling users to custom sort accounts.
Use the handy drag-and-drop system to determine the order in which your accounts appear in your Business Dashboard and in the mobile version, KBC Business. Set your own order using the cogwheel on the 'Accounts' widget.

2. Discover our digital offering
Go to 'Offer' at the top right to easily set up a tax pre-payment plan.

And you can now request the following things online as well:
Financing
Stock option and warrant plans
New business accounts and cards

3. See available working capital at a glance
See the total of the funds available to you now with our new 'Working capital' widget, which shows you the amounts available and used on your accounts or through short-term loans and advances against invoices. Due consideration is always taken of your personal authorisations.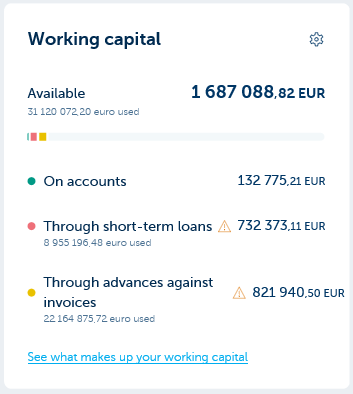 4. View your stock option and warrant plans
Use the new 'Employee Benefits' module to see your current stock option and warrant plans at a glance or apply for and manage new ones online. If you don't have access to the module, contact your branch.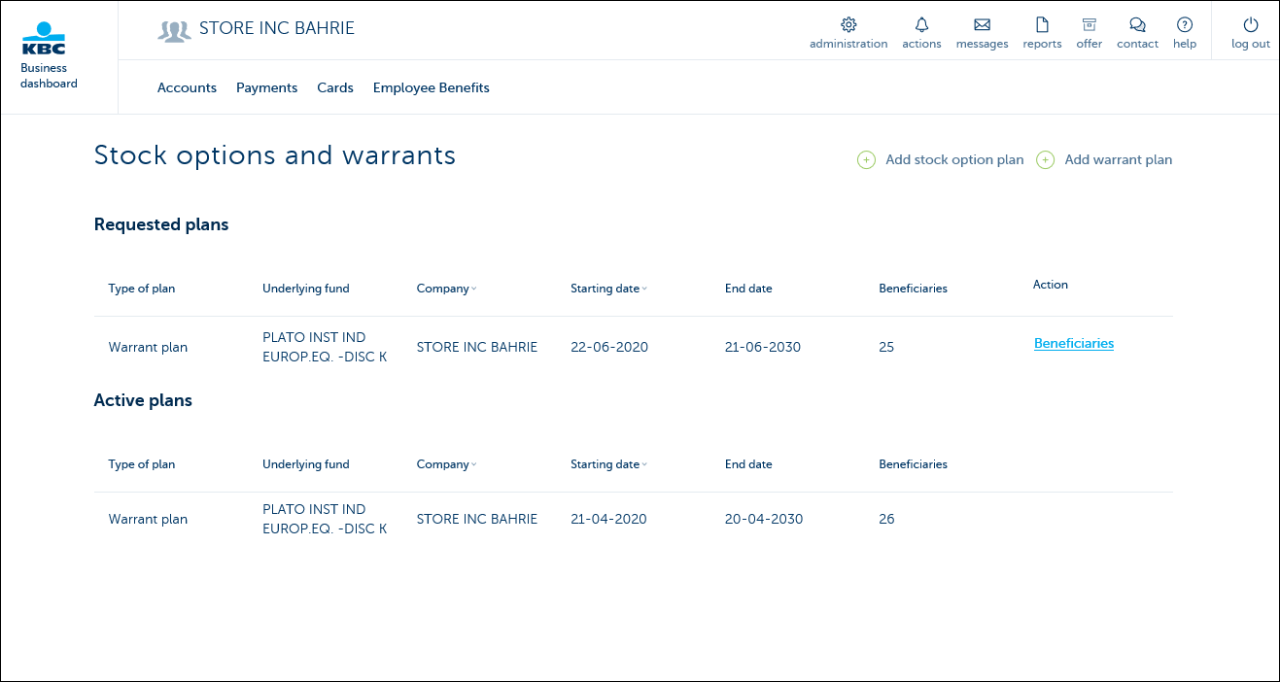 5. Free up payments on hold
Payment can't go through due to insufficient funds on account? Or batched payments queued to be checked (double-check or total amount differs from the amount stated in a file)? You'll now receive notification in your KBC Business Dashboard to do something, meaning the matter can often be resolved right away.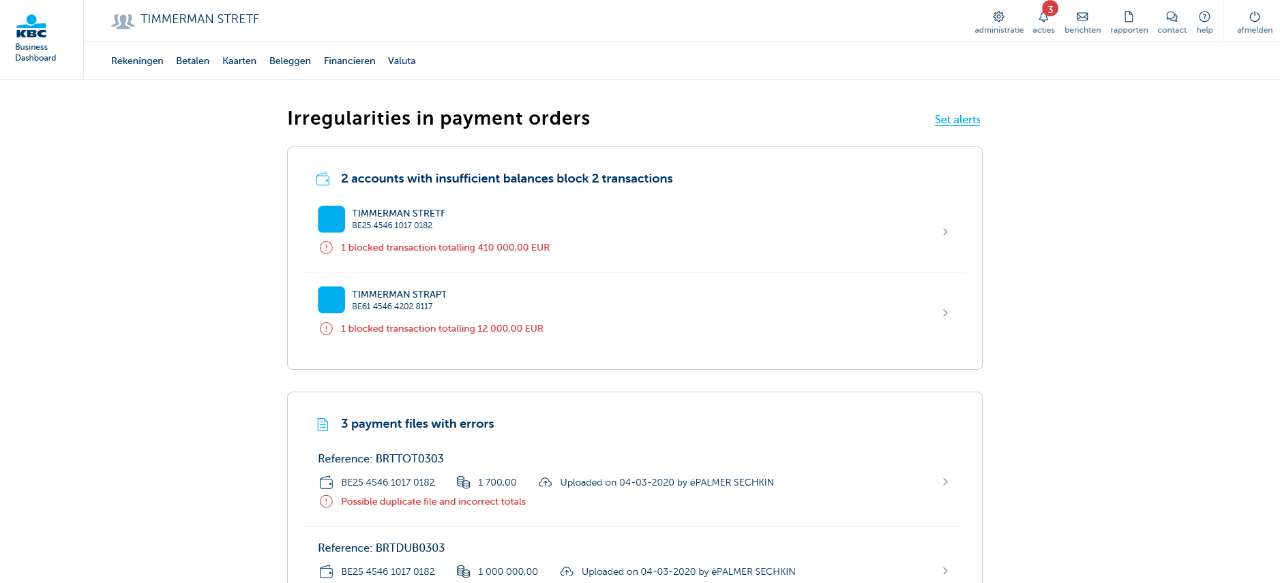 6. KBC Flexims
As of 15 June, you can get started with the updated version of KBC Flexims. You'll then be getting a number of new powerful features.
New possibilities with templates
In the new version, the templates are available at company level and for all users. Your personal templates will disappear, however, so set aside your important data today. That way, you'll easily be able to create new templates at company level as of 9 March.
Better overview, more clout
There are even more important new changes:
• In the real-time view, you can immediately see what you need to do for which transactions
• You have extensive filter options for your transactions
• You can easily switch between the different companies of your group
• The administrator of KBC Flexims can add new users in real time
• That administrator can now also set up that users can only consult data
 
More information?