New on the KBC Business Dashboard
Our Business Dashboard is the ideal all-in-one platform to help you handle your financial business. We are continually investing in it to make it even more powerful.

At the end of October, we added several new features to your KBC Business Dashboard that let you:
Hear from us digitally
Discover your new credit facilities view
Sort out your financing faster online
View group insurance documents easily
1. Hear from us digitally
We now contact your business as much as possible through Business Dashboard instead of on paper, giving you faster, safer and more convenient service.
Your legal representatives, full mandate holders and Business Dashboard administrators can all see our contact with your business under 'messages' in KBC Business Dashboard's top navigation bar.
We'll e-mail you when there are legally required and other important documents for you. Administrators can set up 3 e-mail addresses per company to receive notifications.

2. Discover your new credit facilities view
We've redesigned your credit facilities view under 'Financing'. Alongside your existing credit facilities, it now also shows you ones you've simulated or applied for online. You're also shown when you can sign for financing you've requested.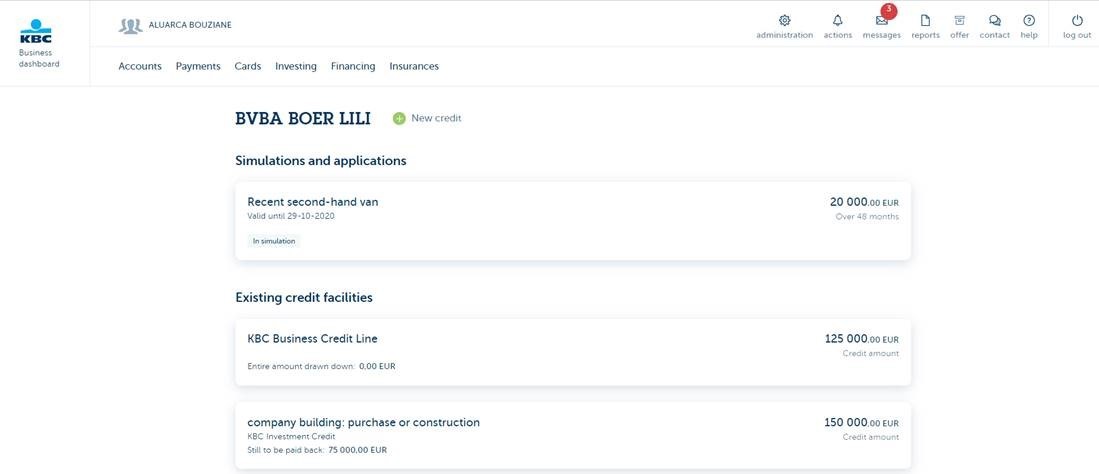 3. Sort out your financing more easily online
In addition to your tax-prepayments, you can now also finance staff expenses (e.g., year-end bonuses or holiday pay) and company vehicles online. You'll find those new features under 'offer' as well as under 'Financing'.
4. View group insurance documents easily
Documents and files relating to your group insurance and group hospitalisation insurance contain confidential information. That's why you can only view them if you have power of attorney over the policies (which are available under 'Documents and files' in your 'Group insurance' view).
Documents under one month old are now given under 'Recent documents'. There's also a new search feature that makes it easier to find what you're looking for in your digital archive.
If you can't view group insurance, just contact your insurance intermediary for access.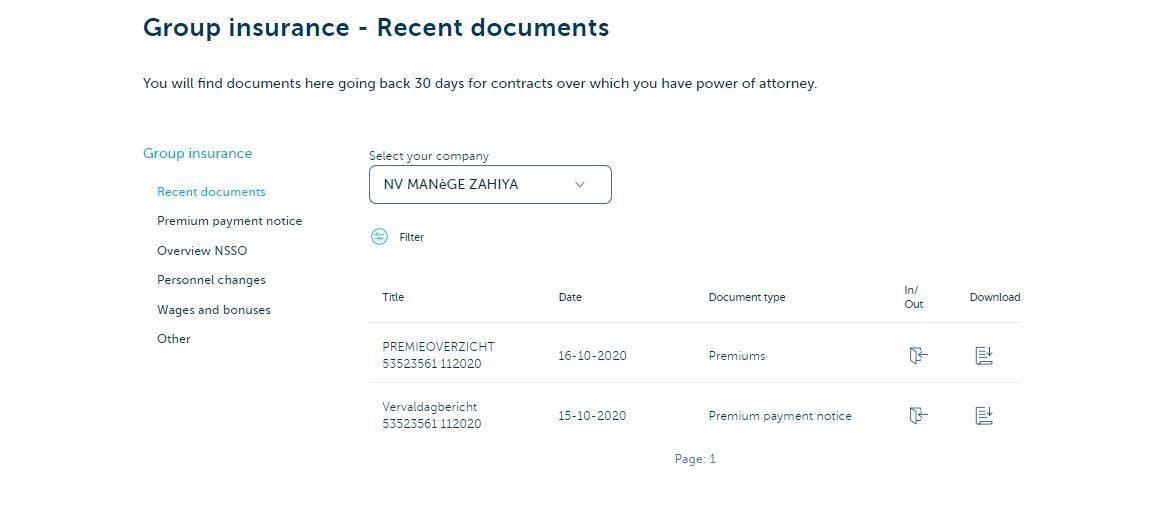 More information?