On your tablet and computer
Receive bank and insurance documents directly in the KBC Business Dashboard.
Secure and totally free of charge
Store your KBC documents free of charge in one secure digital archive
Available anywhere, any time
As soon as a new document is available, we'll e-mail you. Afterwards, it's available any time you want to consult it.
What is Doccle?
Doccle is a digital filing cabinet for storing and managing documents online. KBC is working with this document management expert to allow digital communication. You can receive bank and insurance documents digitally in the KBC Business Dashboard.
Who can benefit from digital communication?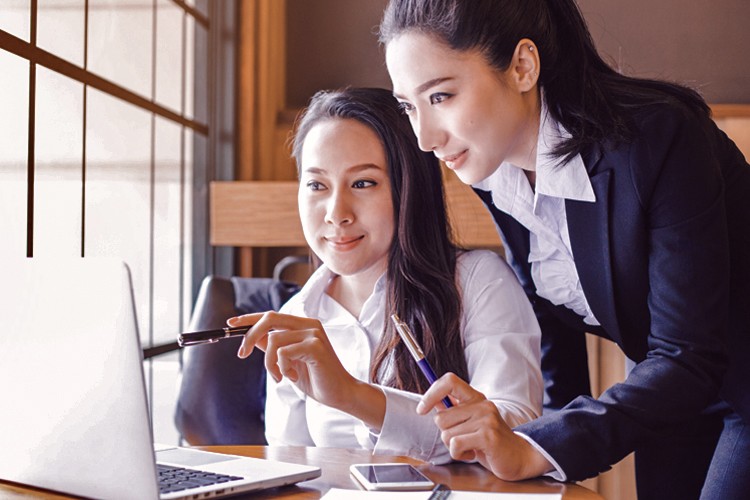 Opting to receive KBC documents digitally in the KBC Business Dashboard is best suited to businesses with a simple structure. The functions are still too limited at this stage for large enterprises.
This is because only the legal representative is able to consult the digital documents in the KBC Business Dashboard. Other users within the company don't have access.
What if the legal representative wants to provide others with access too? You can do that by creating an external Doccle account, but that's not entirely risk-free as it means sensitive material stored in the account, such as loan documents and credit card statements, will be accessible to all users. In other words, access to the documents can't then be screened for specific users.
Do more with an external Doccle account
If the legal representative or power of attorney-holder opts for digital communication, this person can look up, download and print KBC documents in the KBC Business Dashboard. To use additional functions or to provide other users with document access, the firm needs to create an external Doccle account.
Extra possibilities with a Doccle account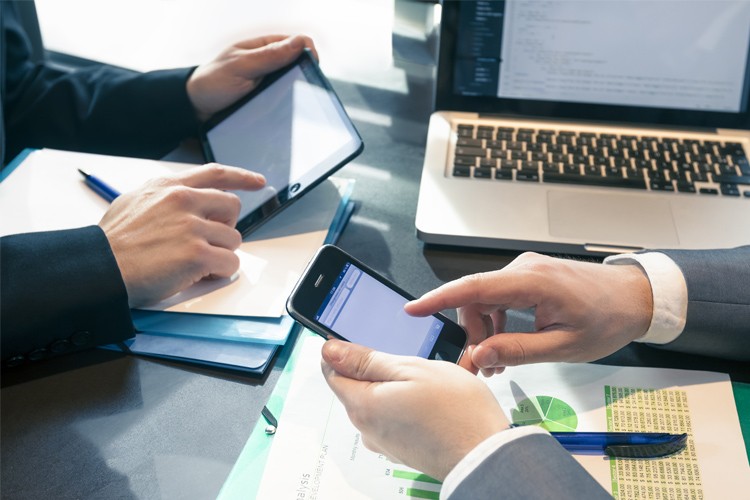 One central platform
Receive documents from KBC and other Doccle partners at one central location. It goes without saying that all the KBC documents also remain accessible in the meantime in the KBC Business Dashboard.
Paying invoices
Use the KBC Payment Button to go to the familiar KBC environment, where you can pay invoices straight away. Mobile payment is also possible, without needing your card reader
Sharing documents
Like to share bank documents with an employee or invoices with your bookkeeper? This can be done in a swift, secure and simple way with Doccle.
Interested in digital communication and Doccle?
Do you think Doccle might be an interesting solution for your business? Discuss it with your relationship manager.
Frequently asked questions
1. How long will the documents remain visible?
Documents will remain available in Doccle's digital filling cabinet for at least 7 years. Unless you have removed something yourself, you can always find your new and old administration there.
What is more, documents will never disappear from Doccle and the KBC applications without you being informed.
2. Which documents can I receive digitally?
Tax certificates, digitally signed contracts and billing statements are safely stored in the digital filing cabinet. Thanks to Doccle, you can now consult those bank and insurance documents in your KBC apps.
3. How do I share documents with others?
Would you like to share documents with a legal representative, an accountant or another staff member? Share documents securely by sharing a link from your Doccle account to the Doccle account of the other person.
Never share your password. When you share your password, that person will have access to all the documents in your account, including private documents and documents of another company.
4. Is Doccle secure?
To guarantee your privacy and security, Doccle relies on Atos Worldline. They have years of know-how in providing security for online transactions. Furthermore, your data will never be used by Doccle or passed onto third parties for other purposes. Also, no partner of Doccle has ever access to documents or data of other partners.
5. How do I manage the documents of different companies?
We recommend that you create a separate account for each company. This way, you will receive documents only in the account of the company for which they were intended.
When you, however, opt for a joint account, you will receive all the documents of all your different companies in one central location.
6. Can I use my private document account for business documents as well?
Yes, you can also use your private account for your business documents. This way, you only have to log in once. We do recommend, however, that you keep everything separate and create an extra account for your company(ies).
Any other questions about Doccle?