"Being part of the IT team means you get to help create tomorrow's bank-insurer."
Matthieu, discovery development
"Augmented reality, virtual reality, speech technology ... when I see how much effort KBC puts into IT and technology innovations, I'm absolutely amazed", says blockchain developer Matthieu. "As bank-insurer you have to ready for the tomorrow's world and create new business models. IT has a crucial role to play in that long-term thinking."
Discover here how Matthieu contributes to innovation at KBC.


From classroom to dynamic working environment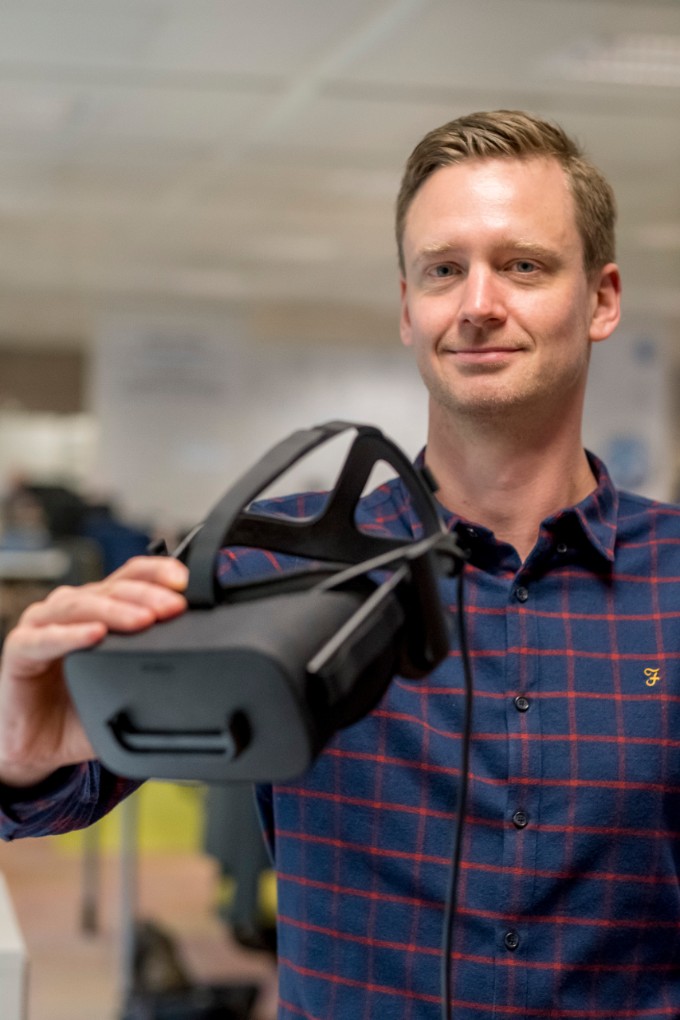 With a Bachelor's in Applied Informatics and a Master's in Multimedia and Information Technology under his belt, twelve years ago Matthieu (34) made a conscious decision to work for a large company. "At that time I didn't know exactly what I wanted. But I did know that informatics was 'my thing'. So I hoped that at KBC I would get the opportunity to move around internally and to grow. That was clearly the case: I've worked on various projects and encounter a wide range of technologies in my work." explains Matthieu. "As part of my university course, I learned to program in COBOL and with this knowledge I started at KBC as an application engineer on a mainframe. Later I became a technical designer for mainframe, Windows and Linux. My designs ended up with developers who could then transform them into applications.

Blockchain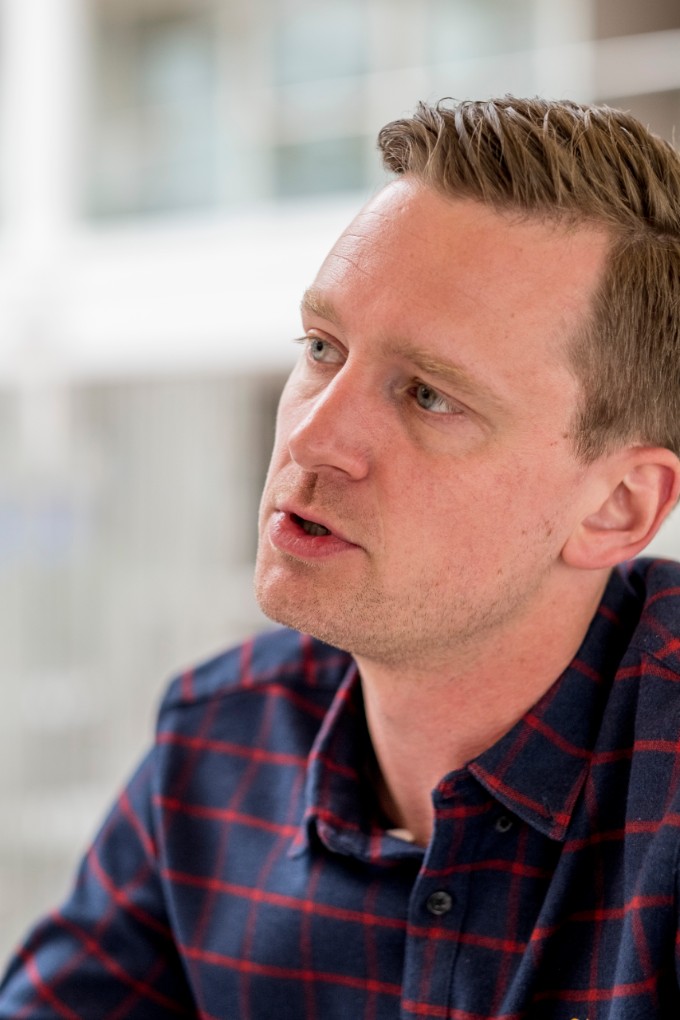 For almost a year I was part of an experimental big data project, after which I focused on Microsoft Dynamics, a CRM package used by the bank branches, insurance agents and KBC Live. About a year ago, I joined the Blockchain Solution Lab.
The bitcoin is probably the best-known application of blockchain. It's the underlying technology that we find particularly interesting. We've developed a specific application of blockchain technology for authenticating documents. This means that anyone can check whether the documents they have received from KBC (such as press releases and annual reports) match the original. The bank wants to use this to increase confidence in digital documents. Soon – in cooperation with eight other banks – we will be launching We.Trade, a trading platform to make processing transactions and the accompanying financing faster and more efficient.


Virtual reality

The Blockchain Solution Lab works very closely with Surf Studio, where the focus lies on the trends that are important for the near and not-so-near future. "We review these trends on a regular basis and we decide which technologies deserve our attention. Blockchain has a role to play here, but this technology is becoming more and more established. We built a house in a virtual 3D environment using gaming technology (Unreal Engine) and virtual reality (VR) in which banking services and advice can be offered. State of the art. I don't know many companies where IT lets you experiment in this way. Sometimes I'm just amazed at what I encounter that within this bank-insurer."

Speech technology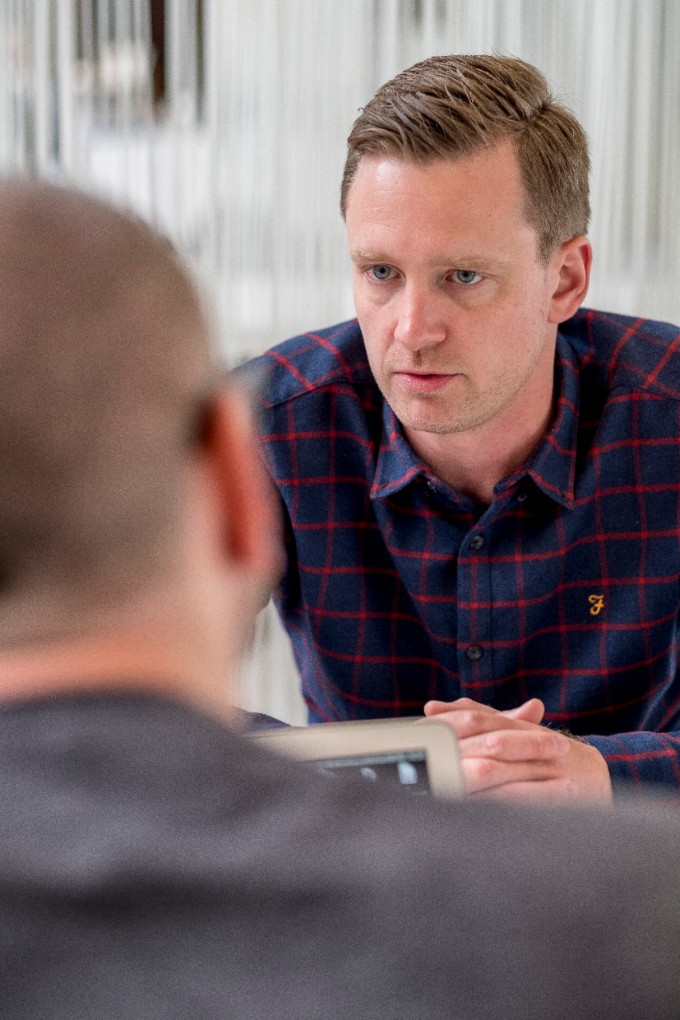 "Another example is speech technology. Anyone with a Google Home, Apple HomePod or Amazon Alexa at home is already using this technology to turn their lights on and off. We are working on a pilot project to use voice recognition to retrieve your bank balance, which by the way is the most frequently used feature in the mobile banking app. In the near future, voice recognition will gain ground, and we will be ready for it and will be able to respond quickly with all sorts of applications."

IT as driving force for tomorrow's KBC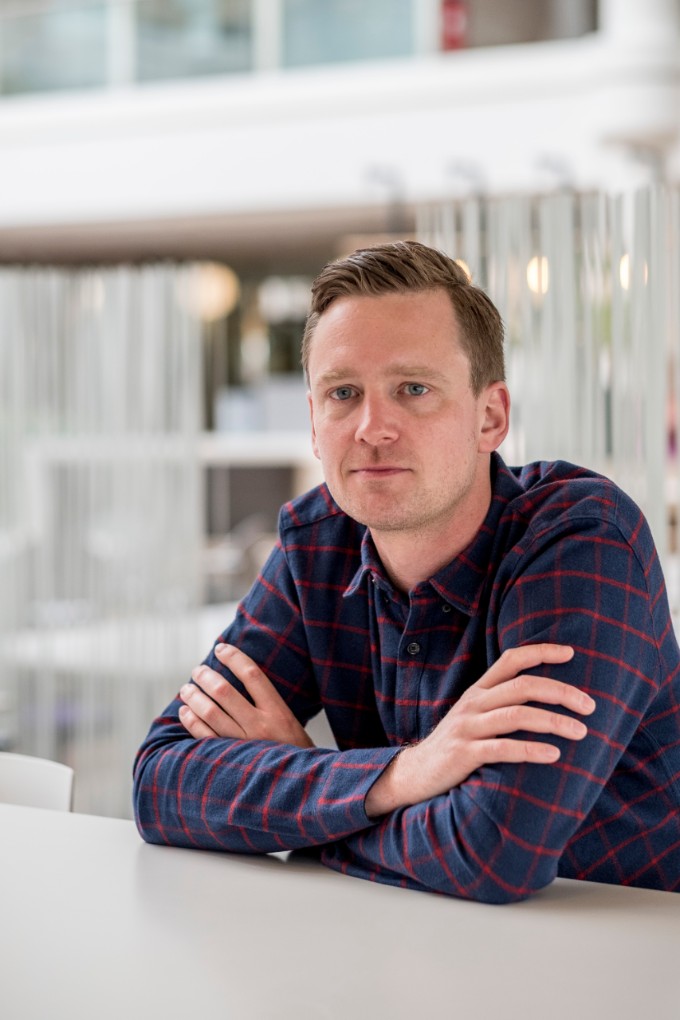 "IT is certainly the driving force behind the tomorrow's bank-insurer. For example, with the support of artificial intelligence, IT can help by making recommendations for insurance claims. We're already experimenting with this. Now that Payment Services Directive 2 is in force, banks are obliged to make certain client financial data publicly available. The Googles and Amazons of this world can use that to offer services that were formerly exclusive to the banks. Very disruptive. So, as bank-insurer, it's essential to know the technology well and to create new business models ourselves. It's extremely impressive to see how KBC is working on this and how much effort is going into innovation."

Would you like to contribute to the future of KBC? Besides blockchain there's a whole stack of other challenges on the shelves – in various domains and technologies. KBC IT is a rapidly evolving and challenging working environment with some 2,500 colleagues where every day young talent and experts reinforce each other's skills so they each can grow.
To ensure that all our employees keep abreast with developments, KBC also invests substantially in training and education. And that is one of the reasons why Matthieu loves his job and continues to work at KBC. And, another important aspect is the emphasis on a good work-life balance. This includes teleworking, flexible working hours, and also convenience services such as an ironing room, a gym and child care during the summer holidays.
If you want to make the difference, just like Matthieu, why not start now and take a look at www.kbc.be/jobs/it.