Take, for instance, a company with many major suppliers and customers. The first will want to be paid quickly, whilst the latter will prefer to pay later. How can you relieve the pressure on your work capital? Valérie Herbert, CFO of Gemaco group, explains.
Gemaco, a global player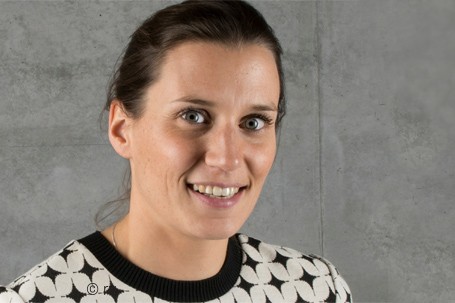 "As supplier of promotional gifts and material we are recording an average growth of 20 per cent per year. Our group achieved a turnover of 28 million in 2009. The company currently operates globally in over fifteen countries and achieves an annual turnover of no less than 90 million euros."
"But it's not all smooth sailing. Our Chinese suppliers demand that we pay 30 per cent before manufacture, and the remainder must be paid on shipment of the goods. Our customers, on the other hand, apply a long payment term after delivery. They also don't keep their own stock, but we do. This means we constantly experience a great deal of pressure on our working capital." The whole cycle can sometimes take longer than 200 days.
We were often stuck between suppliers demanding quick payment and customers who paid later.
Valérie Herbert, CFO Gemaco-group
The solution? Optimisation on the purchase and sale side
"KBC carried out a thorough analysis of our figures and of the sector. The bank compared our revenues and our outstanding invoices with those of similar companies. The consequences of this were that we tightened up our purchasing policy, for instance, and investigated how to deal more flexibly with documentary credits with suppliers."
"The biggest bottleneck for our cash flow was at the customer side. We are lucky to have many major, stable customers and hardly any bad debts. Together with KBC we expanded our factoring, the collection and the receivables management. Currently, over 70 per cent of the bank financing of our largest entities is realised through factoring. Our working capital capital has since considerably improved. It's a weight off our shoulders AND a scheme that offers us a great deal of certainty."
Learn more?