✓ Exclusive
KBC Live Private Banking's exclusive service is reserved solely for KBC Private Banking clients.
✓ Expertise
Our KBC Live Private Banking team has the same level of expertise as your Private Banker. So you're always in good hands.
✓ Highly accessibile
Call a Private Banking expert, weekdays from 8 a.m. to 10 p.m. and Saturdays from 9 a.m. to 5 p.m. You can also make an appointment with us via video chat.


What is KBC Live Private Banking?
KBC Live Private Banking is made up of a team of Private Banking experts who are always and everywhere at your service, in total confidence, and exclusively at your disposal if you have any questions, including evenings and weekends. Have questions about your investments, payment cards, insurance affairs, loans, etc.? Our experts will give you quick, personalised advice so that you don't waste valuable time.
Of course, you can still contact your Private Banker or Private Banking branch, as well. Whichever way you choose to contact us, we'll be happy to help.
How to contact KBC Live Private Banking?
1. Via the KBC Mobile app:
The easiest way to contact KBC Live Private Banking is via the KBC Mobile app. This saves you time because our expert will immediately recognise you and be able to answer your question without having to undergo the identification procedure first.
Simply log into KBC Mobile and click the icon at the top right of your screen to contact KBC Live Private Banking.

2. If you don't have the KBC Mobile app:
Contact KBC Live Private Banking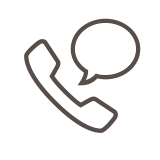 Contact KBC Live Private Banking