Accidental death cover
Your heirs receive a capital sum to cover their inheritance tax liability.
Low premium
This accident insurance is cheaper than a traditional life insurance policy.
Safe alternative
Too soon to gift your assets? This insurance is the ideal solution when it comes to inheritance tax.
Do you like to be prepared for the unexpected, without tying your hands permanently? If so, inheritance tax insurance offers a solution. Your heirs will be able to pay the inheritance tax partially or in full in the event of your unexpected death due to an accident.
Your family is also an asset you need to cherish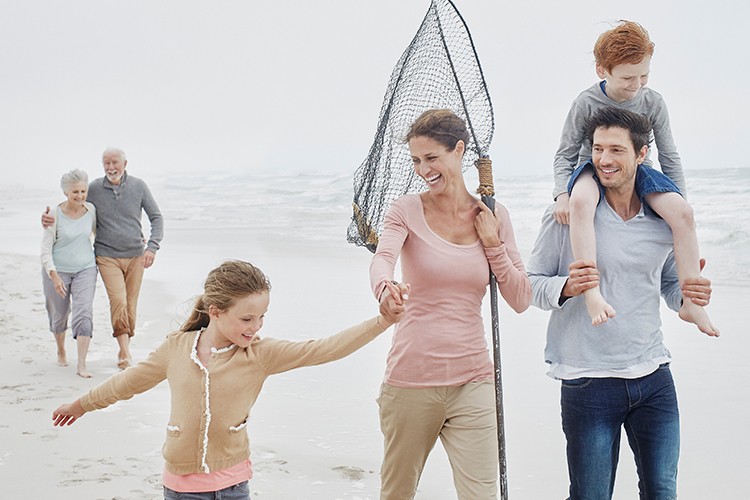 Have you built up an attractive amount of capital and want to avoid it disappearing in inheritance taxes? Inheritance tax insurance or Exclusive Life Cover, provides your heirs with a capital sum with which to pay the estimated inheritance tax liability in the event of your accidental death.
Specifically, you can avoid:
• Unpleasant surprises for your heirs.
• Your heirs still having to pay inheritance tax after an inter-vivos gift via the bank.
 
How does the compensation work?
In the event of your death due to an insured accident, the beneficiary will receive compensation. The amount of this compensation is specified on the registration form and amounts to a maximum of 1.5 million euros.
Main exclusions:
• Participation in and training for speed races, time-speed distance (TSD) rallies or skills-based competitions.
• Deliberate accidents or accidents caused by gross negligence.
• Accidents caused in a state of inebriation or alcohol intoxication with a blood alcohol concentration (BAC) of more than 1.5.
 
Ideal alternative for traditional life insurance
Because this insurance only covers accidental death, it is cheaper than a traditional life policy. That's useful if you want to be prepared for unexpected events, but have not yet made any definitive arrangements.
How much does the insurance cost?
The annual premium for the Exclusive Life Cover is fixed at:
• 0.71‰ of the insured capital prior to the age of 70.
• 2.25‰ of the insured capital from the age of 70.
(From 01-01-2024, the rates will change as follows: 0.95‰, if the insured is not yet 70 years old and to 2.97‰ from 70 years old).
Things you also need to know
Your unofficially cohabiting partner is not automatically the beneficiary of your insurance policy. If you want to designate your partner as the beneficiary and have them registered as such, you must make this clear to your private banker.
Can be applied for discreetly and simply
You can take out the Exclusive Life Cover easily and discreetly:
• You don't have to complete a questionnaire on the state of your health.
• There is no medical acceptance procedure.

What's more, you can take out the insurance until the age of 65 and the cover will continue until a maximum age of 75.
 
Queries or complaints?
Your private banking branch is the first point of contact for complaints. If the matter cannot be resolved, you can contact KBC-klachtenmanagement, complaints@kbc.be, tel. 016 43 25 94 (free of charge), 016 86 30 38.
If an acceptable solution still cannot be found, you can turn to the Financial Disputes Ombudsman, ombudsman@ombfin.be, www.ombfin.be, or the Insurance Ombudsman, info@ombudsman.as.
The details of this policy
Private Banking Exclusive Life Cover is a product provided by KBC Insurance NV, member of the KBC group (Professor Roger Van Overstraetenplein 2, 3000 Leuven, Belgium. VAT BE 0403.552.563 – RLP Leuven – IBAN BE43 7300 0420 0601 – BIC KREDBEBB). Company authorised for all classes of insurance under code 0014 (Royal Decree of 4 July 1979; Belgian Official Gazette, 14 July 1979) by the National Bank of Belgium (de Berlaimontlaan 14, 1000 Brussels, Belgium.) Belgian law applies to this product.
If you are interested in this insurance, simply drop by.