Maximise your return
Get a better return on your reserves with professional guidance.
Cost and risk management
Our experts have the knowledge you need. Enjoy the benefits of tax-efficient management of your assets.
Sustainable solutions
Our responsible investments mean you invest according to your vision, without compromising on return.
Your organisation grew into what it is today by following a certain philosophy, and we understand and respect that. Together with our specialised team of institutional bankers, you benefit from our knowledge, experience and a targeted approach tailored to your organisation.
You can also contact us on 02 307 14 76.
Make the most of your reserves
Non-profit organisations, foundations, professional bodies and associations with significant reserves all require specific approaches. Your institutional banker knows your organisation inside out and closely monitors any financial, tax and legal developments.
They use that knowledge to develop a custom proposal for you, taking into account your cash flow needs, tax optimisation and proper risk management of your reserves.
 
Clear arrangements offer peace of mind
If you prefer to keep a hand on the wheel, you can opt for joint management of your assets. You'll receive our advice, but you'll make any decisions yourself.
If you'd rather leave the management entirely to us, that's perfectly possible as well. In that case, we'll make decisions tailored to your organisation.
 
Straightforward monitoring
Our focused approach allows you and your Board of Directors to benefit from transparent and straightforward reporting, and you can also consult your portfolio at any time using our KBC Business Dashboard.
Responsible investing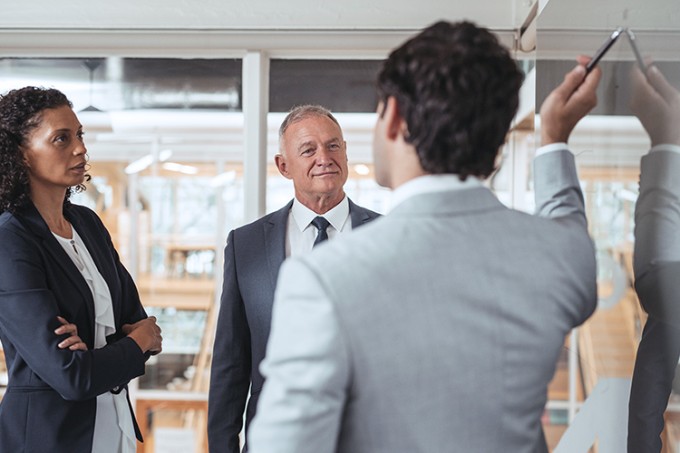 KBC is fully committed to responsible investing, or ESG investing. This means you invest in a positive way, taking into account the environment, social issues and sound governance, without compromising on return.
This approach relies upon:

A straightforward and strict method of selection:
We do not invest in tobacco, thermal coal or controversial weapons.
It also excludes conventional weapons, fur and adult entertainment.
The support of independent external experts:
The Responsible Investing Advisory Board, an advisory board of independent experts, challenges our policies and provides inspiration.
The support of external data providers.
Five reasons to contact us:
A specialised partner to manage your reserves
Expert investment with return and risk targets
Clear arrangements for managing your assets.
Clear financial reporting for you and your Board of Directors
Extensive experience in responsible investing
Feel free to contact us for information
You can also contact us on 02 307 14 76.