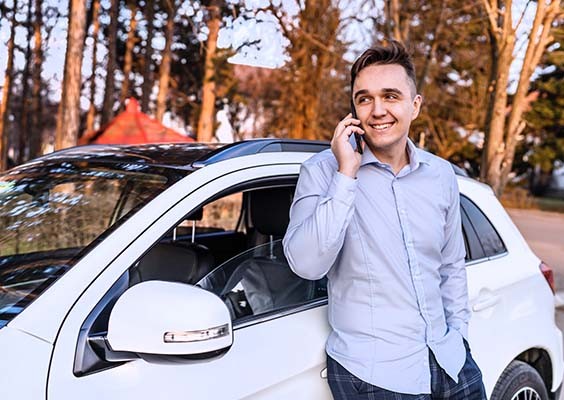 Looking to finance your car or car fleet?
Compare our types of credit for company cars
Run a simulation, take out your loan online and get back your 125-euro origination fee*
Get the same personal rate online as you would in your branch
Benefit from our special low rate for electric cars
Arrange your finance online and get back your origination fee!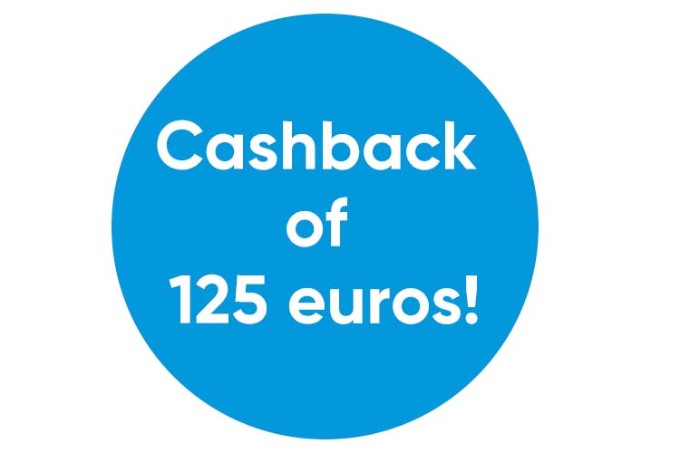 A new year's started and that means it could be time to get a new company car. At KBC, we're more than happy to do our bit and will refund your origination fee when you take out your loan online between 9 January 2023 and 9 March 2023. Not only that, you also benefit from low rate car finance during this period.
Work out your loan in one of our online apps. If you're happy with the offer, apply for your loan right away online. Your origination fee will be refunded to your account later on without you having to do anything.
* Learn more about the offer terms and conditions.
How do I finance my company car's?
Most business owners cannot imagine professional life without a company car anymore. After all, it's important for someone who runs a business to be mobile. Regardless of whether you're looking to buy, lease or rent a company car, KBC can offer a bespoke solution to finance your car or car fleet. Each package has its own benefits.
Financing your car or car fleet using your own funds is inadvisable due to the high cost. Taking out a loan to this end is a more attractive option because it allows you to spread the cost. On top of that, it's tax-deductible.
To find out which type of credit is best suited to your needs, we've provided a detailed comparison of five different options:
| | Investment Credit | Finance lease | Renting |
| --- | --- | --- | --- |
| | | | |
| | 1,250 EUR excl. VAT | 9,000 EUR excl. VAT | 9,000 EUR excl. VAT |
| | 2 to 5 years | 2 to 5 years | 2 to 5 years |
| | Variable or fixed | Fixed | Fixed |
| | | | |
| | Can be drawn down in instalments or in one lump sum | | |
| | Monthly | Monthly | Monthly |
| | | By default 4% | By default 16% |
| | | | |
| | Credit can be drawn down online via KBC Touch and/or KBC Business Dashboard | Carried out by KBC Lease | Carried out by KBC Lease |
| | On the balance sheet: capitalisation and depreciation | On the balance sheet: capitalisation and depreciation | On the income statement: booked as expense |
| | | | |
| | More information | More information | More information |
Pick a characteristic
Minimum credit amount

Term

Interest rate

Pre-financing of VAT

Drawdowns

Repayments

Residual value

Purchase option

Administrative work

Accounting treatment