Attractive supplementary benefit
A supplementary benefit with tax advantages for you, which is also attractive for your employees.
Worldwide financial protection
We reimburse hospitalisation expenses incurred anywhere in the world after health insurance cover has been exhausted. In Europe: 100%; outside of Europe: 50%.
Your employees won't need to pay invoices
Thanks to the AssurCard, we pay the hospital directly.
Why take out Group Hospitalisation Insurance?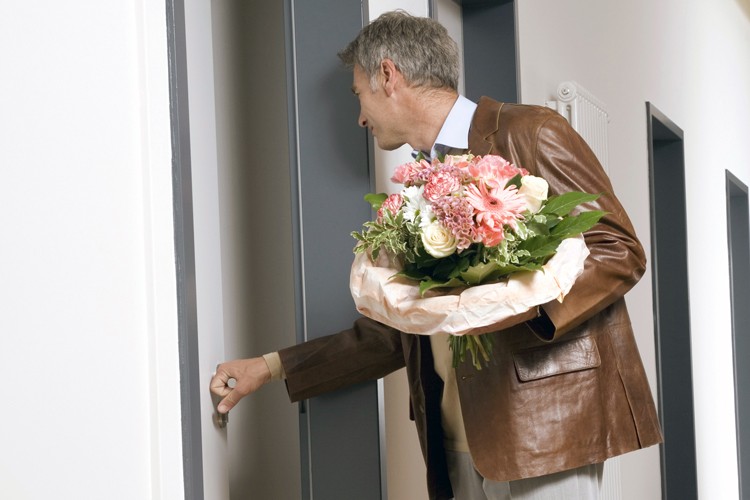 With KBC Group Hospitalisation Insurance, your employees' medical bills are covered in the event of hospitalisation due to illness, childbirth, pregnancy complications or an accident. It offers an attractive supplementary benefit for your staff and a benefit for you, since you will be exempt from paying social security contributions on the premiums. However, these premiums are not tax deductible.
For you and your staff
KBC Group Hospitalisation Insurance covers you and your staff. The insurance contract runs for a term of one year and is tacitly renewed for the same term unless it is cancelled. Your employees may also insure their cohabiting partner and unmarried children under 25.
Good to know
As a minimum requirement, the insurance must be taken out for yourself or one employee.
Do you have more than four employees? Then your staff will not be required to complete a medical questionnaire.
You determine the deductible; i.e., the amount your employees have to pay. The premium amount is based on the deductible.
Worldwide cover
Worldwide cover for your employees. We cover all medical expenses not covered by your health insurance fund incurred in the European Union and in countries with which Belgium has concluded an agreement. Outside the European Union we reimburse 50% of the personal share, subject to a maximum of 6,250 euros per hospital stay.
What is covered?
All medical expenses necessary for the purpose of medical treatment during a hospitalisation, such as for:
consultations, examinations, treatments and medication
the hospitalisation itself
prostheses and orthopaedic appliances
dental implants and prostheses required due to an accident or illness
suitable medical transport to and from the hospital
tests on and treatment of a newborn baby carried out during the mother's hospitalisation
palliative care and mortuary expenses
the parents or the guardian to stay overnight in the event of a child's hospitalisation
hospitalisation of a living donor related to you
reconstructive, non-reconstructive and plastic surgery required due to an accident or illness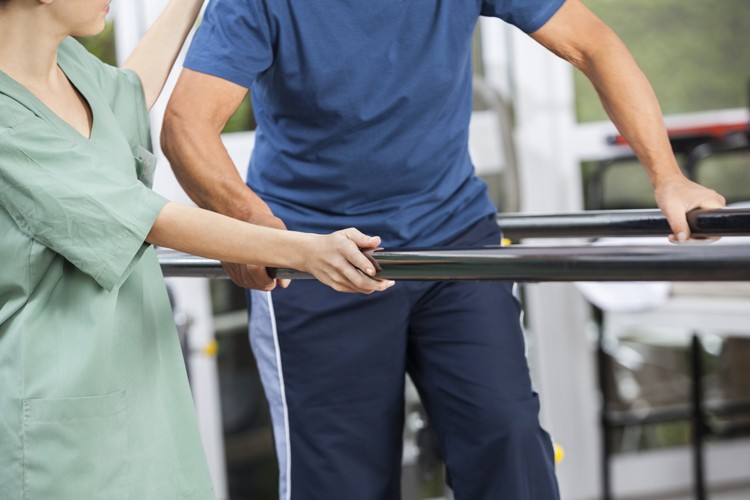 The following medically necessary expenses are also covered:
Care for two months before and up to six months after the hospitalisation
Care for serious illnesses
Home childbirth and outpatient childbirth
More detailed information is provided in the general conditions.
Please note: If one of your employees is admitted to one of the expensive hospitals in Belgium and they opt for a single room, they will be liable to pay 50% of the invoice.
This list of expensive hospitals may be updated on the basis of the criterion described in the General Conditions.
See the most recent list. If your employees have single room cover, they will pay 50% of the personal share if they opt for a single room in one of these hospitals.

What is excluded from cover?
Hospitalisation following an attempted suicide
An illness or accident caused by excessive consumption of alcohol or drugs
Contraceptive treatment
Hospitalisation following a professional sports accident
Prostheses that are not medically necessary
Experimental treatment
The complete list of exclusions can be found in the general terms and conditions.
Reporting a hospital admission and using the AssurCard
All your employees and their insured family members receive an AssurCard.
If they know that they have to go to hospital, they can report this three months beforehand using KBC Mobile and see right away whether their hospital admission is covered.
When registering at the hospital, they only have to provide their AssurCard number, which can be found in KBC Mobile or by asking Kate, our digital assistant. The hospital then sends us the bill and we pay it in full. Your employee, therefore, doesn't have to pay the bill in advance, but they will receive a copy for their records.
What to do in the event of a hospital admission

AssurPharma: faster reimbursement of medication fees
What about medication your employees need to take before and after their hospitalisation? After notifying us of their hospitalisation, AssurPharma will send them a letter containing a barcode, which the pharmacist can scan and all information is automatically sent to us. No more paperwork for your employee and their expenses are reimbursed faster.
What if an employee leaves your company?
If one of your employees is about to retire or is being dismissed, they can switch from group hospitalisation insurance to individual hospitalisation insurance with the same forms of cover. If they meet all of the statutory conditions, they will not be required to complete a medical questionnaire. Depending on their age, their premium might increase, for which they can already start saving now via the KBC Hospitalisation Plan. Contact your KBC intermediary for more details. 
KBC Hospitalisation Insurance for sole traders
If you are an independent contractor registered as a natural person, you can also offer your employees the benefits of group hospitalisation insurance. And for yourself and your family, we have Individual KBC Hospitalisation Insurance.
Learn more
Things you also need to know
KBC Group Hospitalisation Insurance is a form of hospitalisation insurance.
This product is governed by the laws of Belgium.
The insurance is for a term of one year and is tacitly renewed for the same term on the renewal date unless it is cancelled no later than three months before the principal renewal date.
Your intermediary is the first point of contact for any complaints you may have. If no agreement can be reached, please contact KBC Complaints Management, Brusselsesteenweg 100, 3000 Leuven, complaints@kbc.be, tel. 016 43 25 94. If you cannot find a suitable solution, you can contact the Belgian insurance industry's ombudsman service: Ombudsman van de Verzekeringen, de Meeûssquare 35, 1000 Brussels, info@ombudsman-insurance.be, www.ombudsman-insurance.be.
This does not affect your legal rights.
For a KBC Group Hospitalisation Insurance quote and to calculate your premium, please contact your KBC insurance intermediary.
KBC Group Hospitalisation Insurance is a product provided by KBC Insurance NV, Professor Roger Van Overstraetenplein 2, 3000 Leuven, Belgium. VAT BE 0403.552.563 – RLP Leuven – IBAN BE43 7300 0420 0601 – BIC KREDBEBB.Company licensed by the National Bank of Belgium, de Berlaimontlaan 14, 1000 Brussels, Belgium, for all classes of insurance under code 0014 (Royal Decree of 4 July 1979, Belgian Official Gazette of 14 July 1979).
Member of the KBC Group.
For a concise description of the cover, the most important exclusions and other useful information, please refer to the product fact sheet