Why take out multi-risk insurance?
Our multi-risk insurance protects you against damage caused to your property as a result of fire, falling objects such as trees or masts, collision, malicious damage, water and fuel oil, glass breakage, storms and natural disasters.

As a retailer you can discover 9 types of additional cover tailored to the needs your business. 
What is insured?

This insurance provides cover for, among other things, loss or damage caused by:
Fire, explosion, lightning strikes, damage caused by electricity and abnormal emissions of smoke or carbon inside a building
Collision by vehicles
Falling objects, falling aircraft, falling trees
Malicious damage resulting from vandalism, labour conflicts or attacks
Water and fuel oil
Storms and natural disasters
Cover is also provided for loss or damage associated with the insured claim event such as damage caused by rescuing people and property, or by measures intended to limit the loss or damage.

What is excluded?
Damage to sun tents and canvases caused by a storm
Damage as the result of a collision or crash you caused yourself

Loss or damage relating to war (including civil war), radioactivity, nuclear reactions and ionising radiation
As a retailer, you can add our new insurance solution to your insurance policy and tailor it to the needs of your business.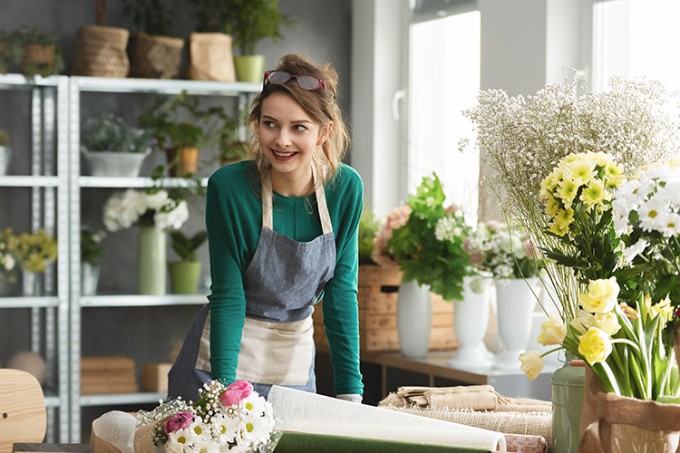 Cost recovery for continuity plan
If you sustain loss or damage, the additional costs incurred to ensure business continuity, for example for renting an emergency generator, are covered by this insurance.
Loss of business due to roadworks
If you have taken out business interruption cover, this insurance provides compensation in the event that your premises are completely inaccessible to your customers due to roadworks in the vicinity of the insured location.
Vending machines
This insurance provides all-risk cover, including against theft and vandalism, for the vending machines (bread vending machines, flower and food vending machines, etc.) at your business premises.
Damage to building due to collision with own vehicle
If the building is included in your KBC Business Property Insurance, this insurance covers damage to the building caused by a crash or collision, even if the collision was caused by you or your staff.
Sun tents, awnings and canvases
This insurance covers damage caused by storms and related risks to sun tents, awnings or canvases attached to the buildings.
Events
If the contents of the building are included in your KBC Business Property Insurance, the sum insured for the contents will be increased by 10% when you organise an event (e.g., an open-house event, fair or staff party). Tents and marquees used during these events, including their contents, are also covered against storms and related risks.
Fluctuating quantity of merchandise
Your business' merchandise may fluctuate in value at any time during the year. With this supplement, the sum insured will be increased by 20% for a maximum of two months.
Payment solutions and valuables
This insurance protects your payment systems against all risks, including theft and vandalism. Any valuables in the cash register or safe are covered against theft involving violence, threats or a break-in. The valuables are also covered during transit.
Staff's property
Items belonging to your staff are insured against loss or damage caused by fire, storms, water damage and glass breakage.
If you're interested in a quote or would like further details about this cover and the sums insured, please contact your insurance expert.

Things you also need to know
This is a form of property damage insurance.
This product is governed by the laws of Belgium.
The insurance is for a term of one year and is tacitly renewed unless it is cancelled no later than three months before the principal renewal date.
Your intermediary is your first point of contact for any complaints you may have. If no agreement can be reached, you can contact KBC Complaints Management by post at Brusselsesteenweg 100, 3000 Leuven, complaints@kbc.be, tel. 016 43 25 94. If no satisfactory solution can be reached, you can contact the Insurance Ombudsman at de Meeûssquare 35, 1000 Brussels, or info@ombudsman.as, which serves the whole industry. Alternatively, visit www.ombudsman.as
However, you always retain the right to initiate legal proceedings.
Contact your KBC insurance intermediary to request a quotation for this insurance
The KBC Business Property Insurance is a product of KBC Insurance NV – Professor Roger Van Overstraetenplein 2 – 3000 Leuven – Belgium VAT BE 0403.552.563 – RLP Leuven – IBAN BE43 7300 04200601 – BIC KREDBEBB Company authorised for all classes of insurance under code 0014 (Royal Decree of 4 July 1979; Belgian Official Gazette, 14 July 1979) by the National Bank of Belgium, De Berlaimontlaan 14, 1000 Brussels, Belgium. Member of the KBC Group
Be sure to read the information document before you take out insurance