Our experts are there for your children
When you become a KBC Private Banking client, your children also have access to our private banking experts.
A private banker for your children
If your children have built up some wealth of their own, they can use the services of a private banker, with complete discretion assured.
Preferential rates for your children
Your children will get highly favourable rates for a home loan, a free KBC Silver Credit Card and much more besides.
KBC is a real family bank, part of which is about being there at all times to provide you with a range of services, including personal advice and personal guidance. It's something we're happy to offer across the generations too. Children of KBC Private Banking clients enjoy added benefits. We look at the benefits that come into play for your individual situation. A few of the services we provide are set out below.
A private banker for your family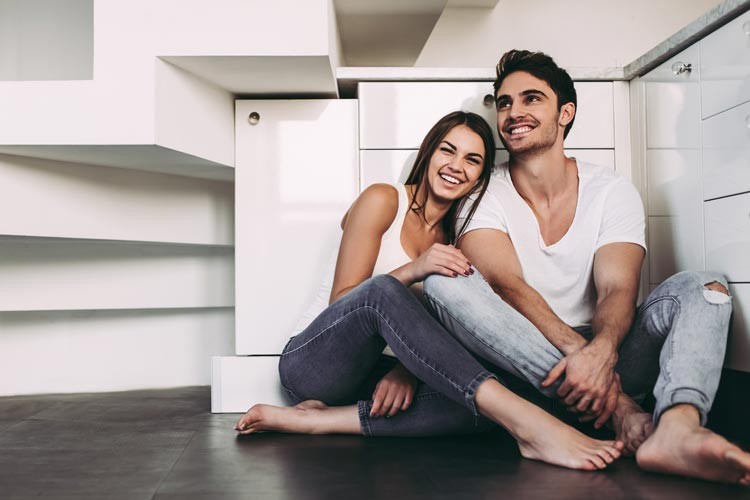 If your children have already built up some wealth of their own at KBC, they can use the services of a private banker who'll be their unique and dedicated contact. They will also be able to count on the extensive investment expertise and exclusive product range of KBC Private Banking.
Tangible benefits for you and your family
As KBC Private Banking clients, you and your children enjoy numerous benefits. The examples provided depend on individual situations:

1. The most preferential mortgage rates
Planning to buy, build or renovate your dream home? If so, you'll naturally want a preferential loan tailored to your needs. Your private banker and our loan expert will get together to make sure that's exactly what you get. Together they will study your plans and suggest the most appropriate financial solution for you. Always at a preferential rate, for you and your children.
2. Silver Pack, the free payment service for your children
As a KBC Private Banking client, you get the KBC Platinum Credit Card free of charge. Your children receive a Silver Pack, our free payment service.
Included in the Silver Pack:
a KBC Silver Credit Card for making secure payments all over the world
a KBC Plus Account, a current account with debit card
Online and mobile banking capabilities with KBC Touch and KBC Mobile
 
3. Cashback on non-life insurance
If you as a parent have a Life Solutions contract, your children will receive a 2% discount on their non-life insurance policies. This is awarded each year at the end of January through a cashback payment.


Looking for expert advice for you and your family or for a private banker for the children? Or want to take out a home loan at a preferential rate?
More information
KBC Silver Credit Card
KBC Platinum Credit Card
KBC Plus Account
KBC Home Loan
Form of credit: mortgage loan for immovable property. Subject to your loan application being approved by KBC Bank NV. Lender: KBC Bank NV, Havenlaan 2, 1080 Brussels, VAT BE 0462.920.226, RLP Brussels.