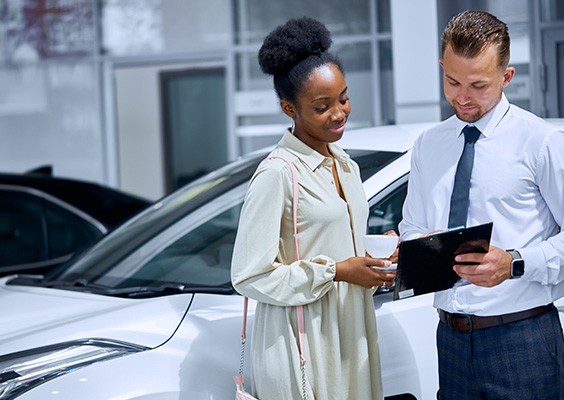 Financial renting
Finance your car or van the easy way with our renting option
Higher borrowing capacity without the need for additional collateral
Lower monthly repayments than with other forms of financing
Rental invoices treated as expenses in the income statement
Arrange your finance online and get back your origination fee!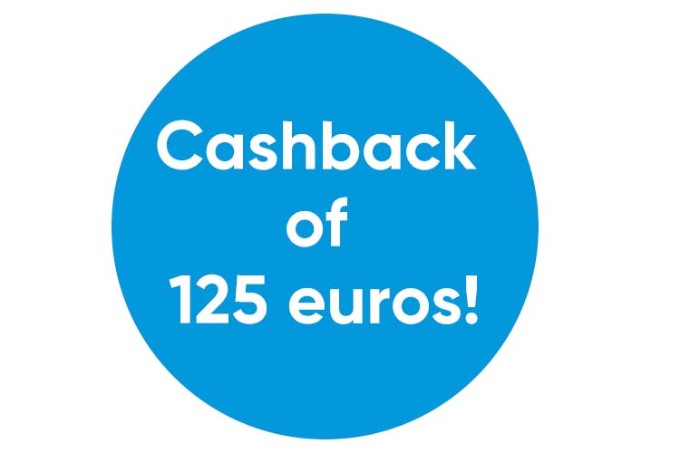 A new year's started and that means it could be time to get a new company car. At KBC, we're more than happy to do our bit and will refund your origination fee when you take out your loan online between 9 January 2023 and 9 March 2023. Not only that, you also benefit from low rate car finance during this period.
Work out your loan in one of our online apps. If you're happy with the offer, apply for your loan right away online. Your origination fee will be refunded to your account later on without you having to do anything.
* Learn more about the offer terms and conditions.
Why consider renting?
Regardless of whether you've an established business or are just starting one, you need a company car to reach your customers. If you don't (yet) have the financial means to pay for it yourself or you prefer to use your money for other investments, KBC has three options to finance your company car: renting, leasing and an investment credit.
If you opt to rent, you will maintain your company's borrowing capacity as no additional collateral is usually required. This means you hold on to your collateral for other business loans and increase the scope for financing your operating capital and any other investments.
In addition, you don't have to make a down payment. KBC pays the full amount of the investment to the supplier (the dealership), including VAT.
In other words, KBC takes care of the all the pre-financing and so becomes the owner of the vehicle. You acquire the right to use it and make monthly rental payments in return. You record these rental invoices as expenses in your income statement, which means that the vehicle is not entered on your balance sheet. You can, however, pay a higher first invoice (of up to 30% of the purchase amount), which can be recorded as a business expense.
Which car, insurance company or dealership you choose is entirely up to you. If you see something you like, submit an application to KBC and we'll get back to you within 24 hours.
 
Learn more about financial renting
Since KBC buys the car for you, we own the vehicle. You rent the car from us and make regular payments to use it.

It's worth noting that you don't have to pay anything upfront. We pay the full investment amount to the supplier (the dealership), including the VAT on the car. You then spread your VAT payments via the monthly rental invoices.

You're also responsible for things like maintenance, repair, tyres, breakdown assistance, fuel and insurance.

When your contract ends, you can purchase the car for the residual value specified in the contract (16% as standard).
If you opt to rent, you have to process your monthly rental invoices in your accounts. They are entered as an operating expense in your income statement. In other words, your vehicle is not included in the balance sheet.

You maintain your business's borrowing capacity because you don't have to put up any additional collateral.
 
Renting and leasing are similar in many respects, but there are some notable differences too.

As regards the accounting treatment of leasing, for instance, you capitalise and depreciate the goods on your balance sheet in a similar way to an investment credit. Renting, by contrast, enables you to record the invoices in your income statement as an operating expense.

Both leasing and renting have a purchase option, but the residual value specified in the contract is different.

The standard figures at KBC are 16% for renting and 4% for leasing.



 
If you opt for an investment credit, you become the owner of your car. That makes sense because it's you who buys the vehicle. KBC merely helps you finance it.

When renting, you make a regular payment to use the car.



 
Your personal preferences and financial situation are important factors when deciding whether to go for an investment credit, leasing or renting.

We have separate pages for each of these options, so you can learn more about the accounting treatment involved, the conditions for the purchase option and who actually owns the vehicle. That makes it much easier to identify the option that's best for you.

If you're still unsure, run a simulation in KBC Mobile or KBC Touch and KBC will show the option best suited to your company.

Compare the similarities and main differences between our options at a glance.


1. Choose a car and get a quote from an official dealership
2. Apply for your finance online
3. Once your application is approved and the contracts signed online, we'll confirm the order with your dealer
4. Collect your car as soon as your dealer tells you it's ready and we'll take care of the rest
5. Pay the regular invoice to KBC



 
When you lease a car, the maintenance costs are included in the price, but with a renting solution, you pay them yourself. If, like me, you have an electric car, you'll know that these costs are very low and that of course makes renting a better option. I recently became a business customer at KBC and I've been welcomed with open arms. After comparing several service providers, it soon became clear that KBC provides the fastest and most comprehensive service around.
Yoeri Smets, Freelance Consultant IT, syt